The library will be closed on Tuesday, July 4, 2023 for Independence Day. Regular hours resume at noon on Wednesday, July 5.
Call 307-334-3490 or stop by the library to register for "Draw @ the Library" on Monday, July 10 at 1p.m. Barb has two different drawing options planned!
Thank you, Virginia Pullen, for six years of service to the library board! Katrina Skibicki will join Chairman Kathy Coon, Vice-Chair/Secretary Ingrida Heil, Treasurer Valerie Wasserburger and Board Member Rick Luchsinger as the governing board in July.
The Niobrara County Library Foundation is now taking orders for Palisade, Colorado peaches! The 18-20# Glohaven variety is $50 and is expected around August 17. Place your order by calling the library at 307-334-3490 or contact any foundation member: Leslie Hammond, Kristine Groh, Linda Frye, Amanda Anderson, Donna Thompson, Brenda Phipps or Jan Hytrek. Proceeds from this fundraiser will benefit the endowment campaign.
If you missed the Indian Wars of Northwest Nebraska bus tour, you missed a very informative trip! Thank you to Leslie Stewart for organizing the event and Randy Kane for compiling and sharing the history. Randy's talk at the library about these events is also available on the library's YouTube channel. Thank you also to the Niobrara County Historical Society and the Niobrara County Library Foundation for funding the excursion.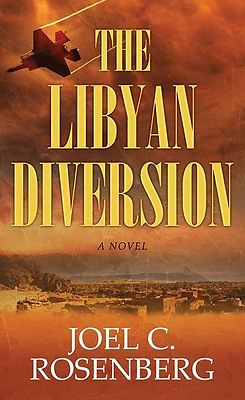 "The Libyan Diversion" is the title of Joel C. Rosenberg's latest novel. Marcus Ryker and his team of CIA operatives have dealt the terror group Kairos a devastating blow with the death of their leader Aba Nakba. Now he is ready to take out their organization for good, but Kairos is preparing its own diversion, which could leave Ryker on the sidelines just when his country needs him the most. "The Libyan Diversion" is also available on CD.
Other new fiction books are "All the Days of Summer" by Nancy Thayer, "Settling His Hash" by William W. Johnstone, "The Wedding Planner" by Danielle Steel, "Rainrock Reckoning" by Wayne D. Dundee, "The Heart's Choice" by Tracie Peterson, "The Revengers" by Terrence McCauley, "The Little Flower Shop" by Lori Foster and "Ralph Compton: Stagecoach Revenge" by D.B. Pulliam.
New non-fiction books are "The West: a New History in Fourteen Lives" by Naoaise Mac Sweeney and "What I Eat: Around the World in 80 Diets" by Peter Menzel.
The Lenna Lewis Slagle Children's Library has these new junior titles "The Firefly Summer" by Morgan Matson, "Whale Done" by Stuart Gibbs and "Fortress of the Stone Dragon" by Tracey West. Among the newer easy books are "I'm Sticking with You – and the Chicken Too!" by Smriti Halls, "Alan and His Perfectly Pointy Impossibly Perpendicular Pinky" by Alan Page, "How to Spot a Dinosaur" by Suzy Senior and "The Wonder Tree" by Teresa Heapy.
There will be no Storyhour or other programming on Tuesday July 4, 2023 as the library will be closed.  Storyhour resumes on July 11 and is held from 10 to 11 a.m. Call 307-334-3274 anytime to hear a recorded story. Dial-A-Story is sponsored by the Friends of the Library.
Check out the library's website: https://niobraracountylibrary.org and click on Historicals to browse Niobrara County history, most of the articles are indexed from issues of The Lusk Herald as well as other sources. You will also find genealogy and business history!
Library hours are Monday, Tuesday, Thursday, Friday 10 a.m. to 6 p.m., and Wednesday 12 p.m. to 7 p.m. Stop in soon!