Quilt Squares - Courthouse and Jail
Courtesy of Library Archives, 10/06/2008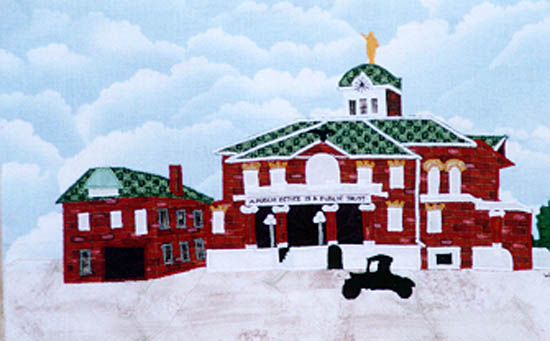 The Niobrara County Courthouse and Jail was recreated as a quilt square by
The Bag Ladies
for their Historic Quilt in 2001.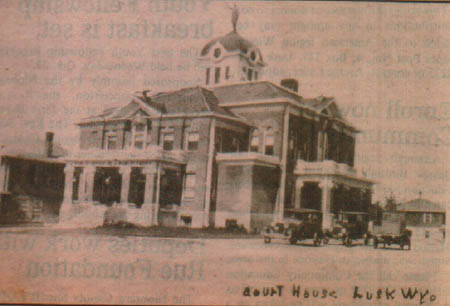 One of the first actions of the County Commissioners in 1913 was to vote to build a jail at the site where it still stands today. Funds for the construction of the Courthouse were not voted in until 1918. The building was completed in 1919 and officially opened on February 2, 1920. The Niobrara County Courthouse had a Statue of Justice on top of the building. High winds in the 1930's vibrated the stern lady causing leaks in the roof. She was removed from her pinnacle and carried to the mining hill, to become the sport of boys armed with air rifles and sling shots. Finally she was dropped down into one of the mine shafts and became known as the Lady Ghost of Justice. The famous Niobrara Lady was dragged from hiding and ended up as World War II scrap.
Images & Attachments
There are no attachments for this record.
Related/Linked Records
There are no linked records.