Carol Jean Chenoweth
(10/23/1929 - 02/19/2008)
Courtesy of The Lusk Herald, 02/27/2008
Carol Jean Held Chenoweth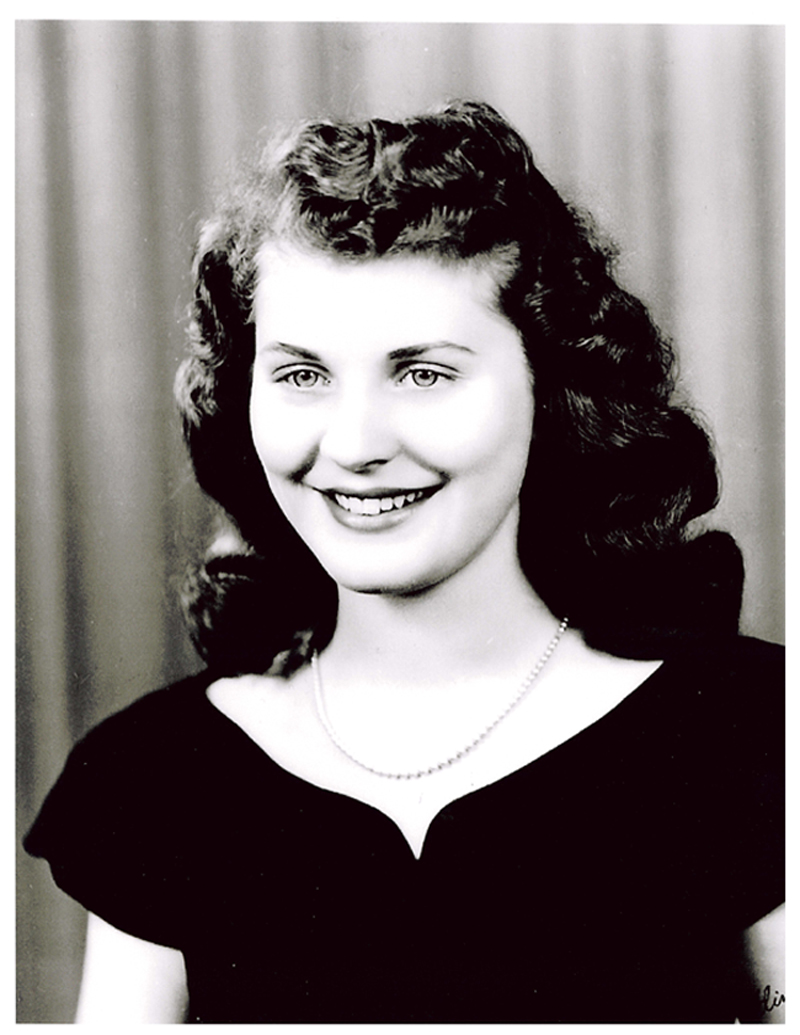 Carol Jean Held Chenoweth, 78, loving soul musician and beloved wife and mother, died Tuesday, Feb. 19, 2008 at Park Manor Nursing Home in Houston, Texas, following a long illness.
She was born Oct. 23, 1929, in Lusk, the youngest daughter of George and Jenny Held. As a young girl, she was a tomboy and loved to run and play outdoors. She also loved music and was a frequently requested pianist soloist and accompanist.
She graduated from Lusk High School in 1947. She attended the University of Wyoming in the fall of 1948 to pursue an education in music. Carol was selected to represent Wyoming in the Miss America pageant where she surprised herself by winning the title of first runner-up. She married the love of her life, Edgar Chenoweth on Sept. 9, 1949 in Lusk. Ed and Carol moved to Columbus, Ohio after their wedding so that Ed could pursue his doctorate. Prior to the birth of their first child, Carol worked as a secretary and model while they were in Columbus. They returned to Wyoming in the fall of 1954, and remained in Laramie until ill health forced a move to Texas in 2005. Carol shared her love of music and children as a private piano teacher for over 30 years.
She was active in Wyoming Music Teacher's Association and took great pleasure in participating in the association's Grand Duet Concerts. Carol was a lifelong member of PEO and was a member of UW's Faculty Women's Club for many years in the 1950s and 1960s. Her service in the organization included time as president. Carol and Edgar were lifelong members of the United Presbyterian Church. Carol was preceded in death by her parents and her dearly loved sister, Mary Lee. She is survived by her soul mate and husband of 58 years, Edgar Chenoweth; three daughters; Karen, Linda and Janet, their spouses and children, five grandchildren, and several nieces and nephews.
Everyone who knew Carol spoke of her kind heart, generous smile and loving disposition. Her illness stole some of that from her long before her death. She is greatly missed, but her life will be celebrated in the hearts and memories of her family and friends. Funeral services will be at 2 p.m. Tuesday at the United Presbyterian Church in Laramie with Pastor Vickie Kintzel officiating. Interment will follow in Green hill Cemetery. The family requests that donations be made to Alzheimer's Affiliation of Wyoming, P.O. Box 1493, Casper, WY 82602 or visit their Web site at http://www.alz.org/ Services are under the direction of Montgomery-Stryker Funeral Home. To send condolences or to sign the online guest book, visit the Web site at www.montgomerystryker.com
Images & Attachments
Related/Linked Records
| Record Type | Name | |
| --- | --- | --- |
| Obituary | Held, Jennie (02/07/1893 - 04/25/1968) | View Record |