James "Bud" Ray Middleton
(01/06/1934 - 08/05/2022)
Courtesy of The Lusk Herald, 08/17/2022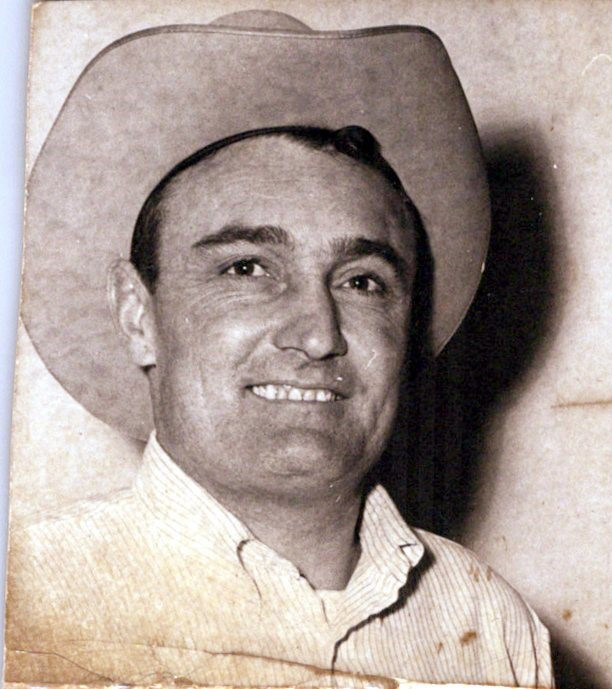 Memorial services will be held for James Ray "Bud" Middleton, 88, at 11 a.m.. Saturday, Aug. 27, 2022 at the Ruthie James Williams Center on the Wyoming State Fairgrounds, 400 West Center Street, Douglas, Wyoming with Pastor Tom Strock officiating.
Bud Middleton passed away at his home in Douglas on Friday, Aug. 5, 2022 with his family around him.
Bud was born on his grandparent's homestead east of Bill, Wyoming to James Oscar and Marie Elizabeth (Daniels) Middleton on Saturday, January 6, 1934. He was raised on the family ranch on Middle Cow Creek. He started country school near the ranch with the Paul Miller family children. He rode a horse about five miles to that school. Later the school was moved close to their home. He attended Douglas High School. He broke and trained many horses for the family and others. When in high school he went to the 5th National High School Rodeo in Faith, South Dakota. He joined the United States Marine Corps in 1953 and served in Korea. Later he worked construction jobs running heavy equipment. On October 10, 1959 he married Peggy Ann Wintermote, to this union two sons were born, James A. and Jeffery A. Middleton. In 1962 he and his brother, Joe, started a construction company called Middleton Brothers Construction. They built roads and reservoirs all over Wyoming and norther Colorado. In 1970 the family moved to Torrington, Wyoming and started a western store called the Snubbing Post, later they bought the Cowboy Shop in Douglas. And later sold both stores and bought a ranch in 1979 with his brothers, Joe and Ben, on Lightning Creek. In 1991 they moved to the Wintermote Ranch and lived there until 2020, retired and moved into Douglas. In 2019 Bud and Peg were awarded with Lifetime Conservation Award for work done on the ranch. They have been spending the winters in Arizona for several years.
He was preceded in death by his parents, James on Feb. 21, 1986 and Marie on June 22, 2006; his father and mother-in-law, Lester Wintermote on Sept. 25, 1981 and Grace Wintermote on Aug. 12, 2003; son, James A. Middleton, on Aug. 13, 2005; sister, Lois Josephine Middleton, on March 2, 1940; and brother, Joe M. Middleton on May 5, 2020.
He is survived by his wife of 62 years, Peggy Middleton, of Douglas; son, Jeff Middleton, of Douglas; grandson, Oscar W. Middleton; granddaughters, Jennifer Middleton and Nicole Heany; also, Darla Middleton Christofferson and her husband, Chris, of Nutrioso, Arizona; sisters, Ethel H. Hoskovec of Golden, Colorado and Rita Russell of Douglas; brothers, Benny R. Middleton of Douglas and Richard A. Middleton of Douglas; and numerous nephews and nieces.
In lieu of flowers, memorials to the Wyoming Pioneer Association, P.O. Box 1545, Douglas, Wyoming 82633 or Ranchers Memorial Scholarship Fund in care of the Converse County Bank, P.O. Box 689, Douglas, Wyoming 82633 would be appreciated by the family.
The Gorman Funeral Homes – Converse Chapel of Douglas is in charge of the arrangements.
Condolences may be sent to the family at www.gormanfh.com.
Images & Attachments
Related/Linked Records
| Record Type | Name | |
| --- | --- | --- |
| Obituary | Middleton, James (10/31/1906 - 02/21/1986) | View Record |