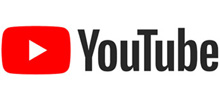 The library launched a YouTube channel last week. Look for 'Niobrara County Library' and you'll find children's stories read by Miss Tina and Miss Barb! You can also access this by visiting by going to the library's website, https://www.niobraracountylibrary.org. The historical video files will also be available through this channel in the future. Do you have stories about Niobrara County's history that you would be willing to share? Please contact the library at 334-3490 and we'll make arrangements!
If you are wanting or needing new library materials call 334-3490 and we'll be happy to deliver to you, or prepare them for pick up. You can also place holds on items using your library card number (29092…) and PIN (last 4 digits of your phone) by going to WyldCat on the library's website. Call if you have issues or need your card/pin numbers. You can also email info@niobraracountylibrary.org.
Check out BookFlix for your children! Go to gowyld.net, click on Kids K-8! Your library card number and PIN give you access to this literacy resource for grades PreK-3 that pairs classic fictional video storybooks with related eBooks. Animation, audio and interactive games are designed to reinforce core reading skills. Check it out today!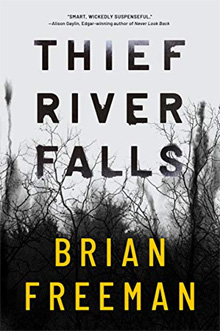 Brian Freeman's latest novel is "Thief River Falls." Lisa Power, an author, is struggling with the loss of her entire family. Then a nameless runaway shows up with a terrifying story of murder – a crime the police want to cover up. Obsessed with the boy's safety, Lisa resolves to expose the crime but powerful men in Thief River Falls are desperate to get the boy back, and now they want Lisa, too.
Other new fiction books are "The Warsaw Protocol" by Steve Berry, "Master of Sorrows" by Justin T. Call, "Death by Chocolate Frosted Doughnut" by Sarah Graves, "Ride Into Trouble" by R. W. Stone, "Blindside" by James Patterson, "Golden in Death" by J. D. Robb, "The Big Lie" by James Grippando, and "A Cold Trail" by Robert Dugoni. New young adult titles include "Count All Her Bones" by April Henry and "The "Queen's Assassin" by Melissa de la Cruz.
"Humble Pi: When Math Goes Wrong in the Real World" by Matt Parker is among new nonfiction along with "Leadership Strategy and Tactics: a Field Manuel" by Jocko Willink and "Cauliflower Power: 75 Feel-Good, Gluten-Free Recipes Made With the World's Most Versatile Vegetable" by Lindsay Grimes Freedman.
The Lennea Lewis Slagle Children's Library has these new junior titles, "Abe Lincoln and the Selfie That Saved the Union" by David Potter, "Flashback Four: the Hamilton-Burr Duel" by Dan Gutman and "Donald Builds the Wall" by Eric Metaxas. A few of the newer easy books are "Cake" by Sue Hendra, "Taking Care of Your Unicorn" by Eric Braun and "Good Morning, Farmer Carmen!" by Fran Manushkin.
If the library is able to reopen with programming on April 6 Storyhour will be held on Tuesday April 7 with "Easter Carrots Galore!" Storyhour begins at 10 a.m. on each Tuesday throughout the year. Call anytime to hear a recorded story by dialing, 307-334-3274. The Friends of the Library sponsor this storyline.
Library hours regularly are Monday, Tuesday, Thursday, Friday 10 a.m. to 6 p.m., and Wednesday 12 p.m. to 7 p.m. But during the closure they are 10 a.m. to 6 p.m. Monday through Friday.