The library will be closed Friday, July 3 in observance of Independence Day. Regular hours resume on Monday, July 6 at 10 a.m.
Call the library at 334-3490 to register for "Paint @ the Library" scheduled for Monday, July 6 at 1 p.m. Barb Orr has a still-life planned for this event.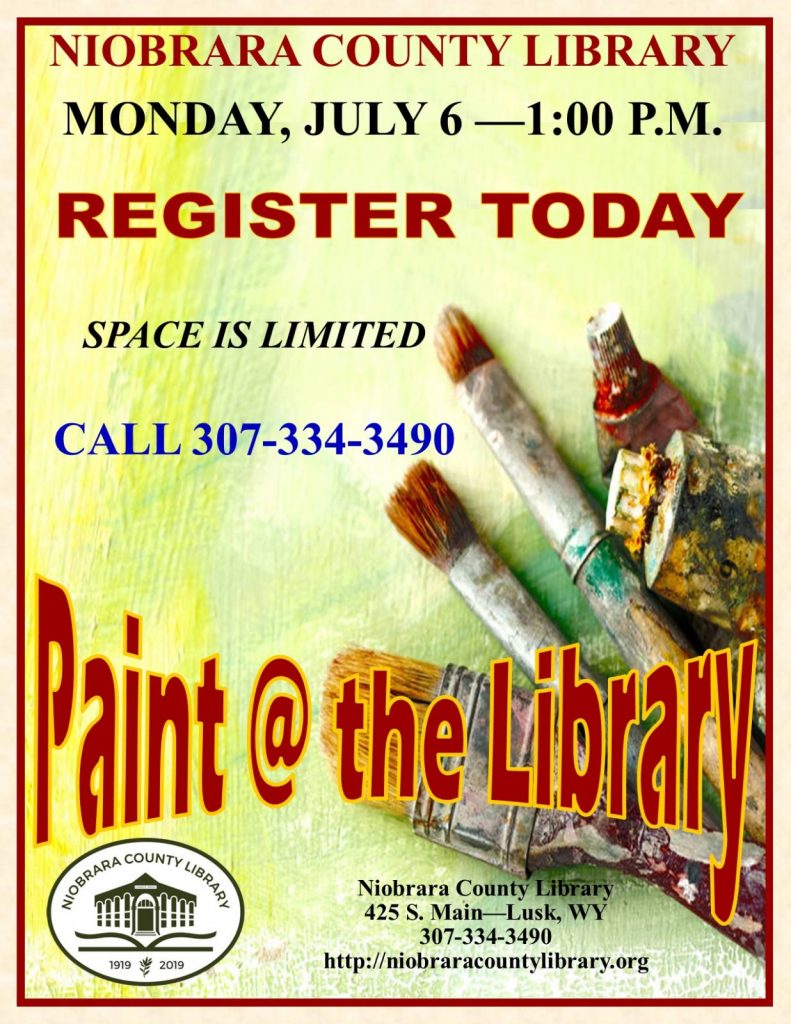 We're excited to have Meghan Casey and Rocky Mountain Puppets return to the library on Tuesday, July 14 at 1 p.m. Plan now to attend!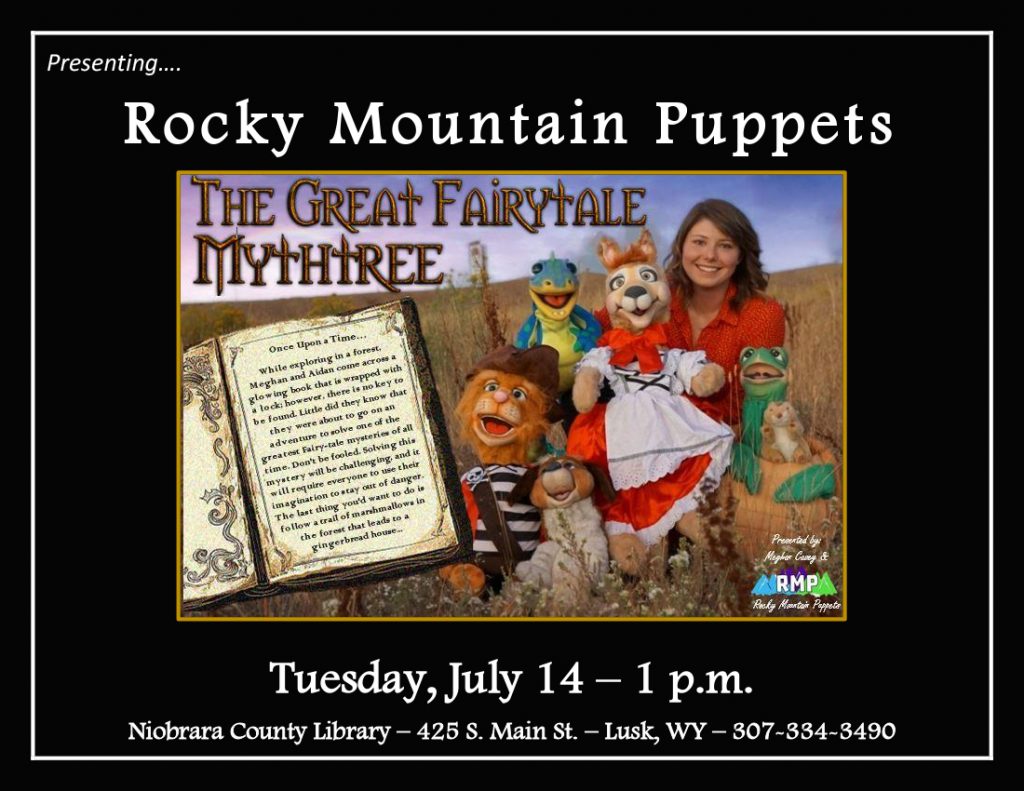 Also, on Wednesday, July 15 we will show the film, "Deer 139" at 6 p.m. at the library. For years, researchers like Sam Dwinnell have been using GPS collars to remotely track where mule deer go and how they connect with landscapes. Through her research, Sam has seen how, during migration, these animals are endurance athletes and Deer 139 has stuck out as one of the most badass animals out there. Sam assembled an all-woman team of naturalists, storytellers and endurance junkies to film the expedition and bring viewers along for the ride.
Mary Kay Andrew's newest novel is "Hello, Summer." Conley Hawkins left her family's small-town paper to become a star reporter for a big city paper. Then things happened, and she finds herself right back where she started, working for her sister who is trying to keep the family newspaper going. Conley's task is overseeing the local gossip column "Hello Summer." When she witnesses an accident that ends in the death of a local congressman – a beloved hero with a shady past – she looks into the story. The more she digs – the more dangerous it gets.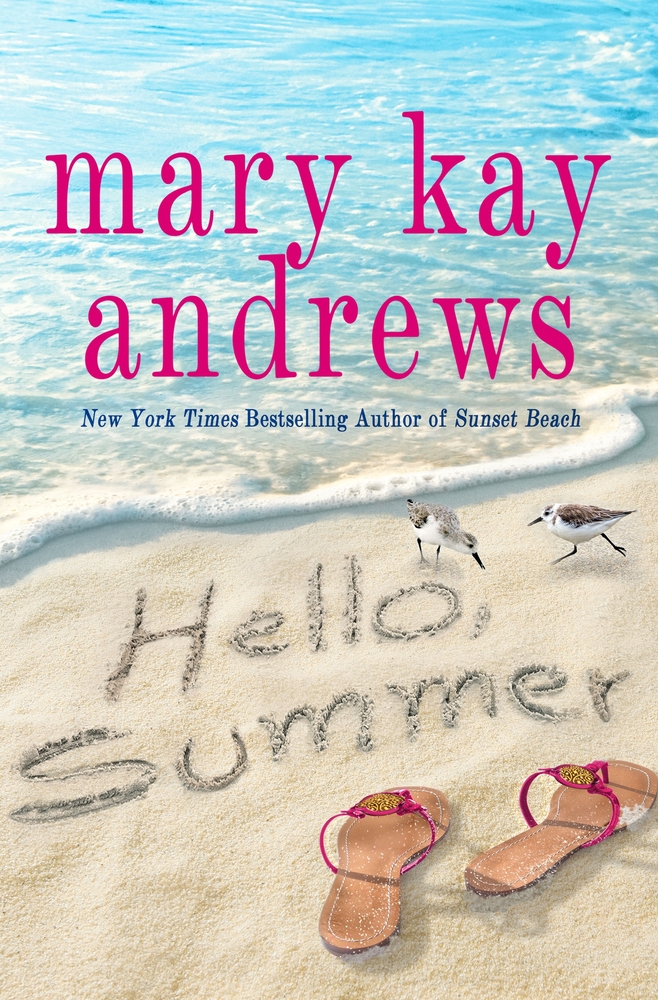 Other new fiction books are "Under an Alaskan Sky" by Jennifer Snow, "Secrets from a Happy Marriage" by Maisey Yates, "The 20th Victim" by James Patterson, "The Somerset Girls" by Lori Foster, "Truth and Justice" by Fern Michaels, "The Last Trial" by Scott Turow, "Hideaway" by Nora Roberts and "Deep in the Alaskan Woods" by Karen Harper. New young adult titles are "Solo" by Kwame Alexander and "The 57 Bus" by Dashka Slater.
"Tombstone: the Earp Brothers, Doc Holliday, and the Vendetta Ride from Hell" by Tom Clavin is among new non-fiction books along with "The Complete Summer Cookbook: Beat the Heat with 500 recipes That Make the Most of Summer's Bounty" by American Test Kitchen and "Ignite Your Light: a Sunrise-to-Moonlight Guide to Feeling Joyful, Resilient, and Lit From Within" by Jolene Hart.
The Lennea Lewis Slagle Children's Library has these new junior titles, "Wink" by Rob Harrell, "Fins" by Randy Wayne White, and "Wrong Way Summer" by Heidi Lang. Some of the newer easy books are "Summer Song" by Kevin Henkes, "Grandpa Grumps" by Katrina Moore, "Cat Dog Dog" the Story of a Blended Family" by Nelly Buchet and "Handa's Noisy Night" Eileen Browne.
"Popcorn with Friends" is the theme for Storyhour on Tuesday, July 7, 2020.  Storyhour is held from 10 to 11 a.m. every Tuesday throughout the year. Call 334-3274 anytime to hear a recorded story. Dial-A-Story is sponsored by the Friends of the Library. Have you signed your children up for Dolly Parton's Imagination Library? Go to: http://imaginationlibrary.com and sign up today!
The library's website got a new look! Check it out by going to https://niobraracountylibrary.org. We are starting a property and business genealogy section and would love any information you may have of businesses you've had in Niobrara County.
Library hours are Monday, Tuesday, Thursday, Friday 10 a.m. to 6 p.m., and Wednesday 12 p.m. to 7 p.m.