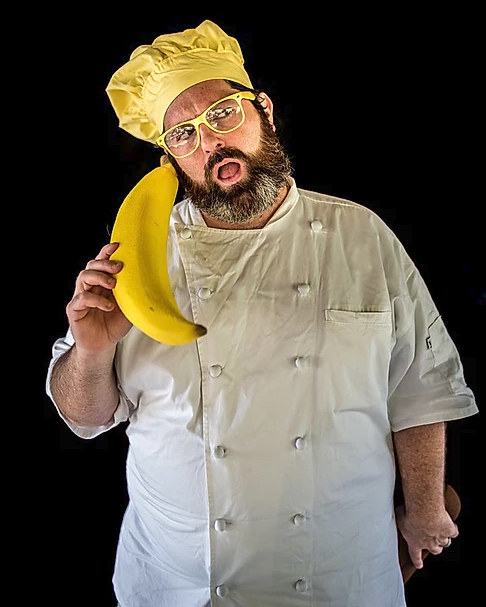 We have a treat scheduled for Monday, July 20. St. Louis based "Chef Banana" had planned to present an entertaining show in person, but due to Covid cancellations he is not able to make the trip to our library. We have scheduled him for an online performance at the library at 1 p.m. and it's sure to entertain! Check out the library's website, under events, and/or our facebook page for an introduction to "Chef Banana!"
The Niobrara County Library Foundation is sorry to announce that the peach fundraiser will not be held this year. Palisade orchards were hard hit with a freeze this past April and crops were greatly affected. Our thoughts certainly go out to our Juicy Acres partner and we are hoping for this fundraiser to return next summer.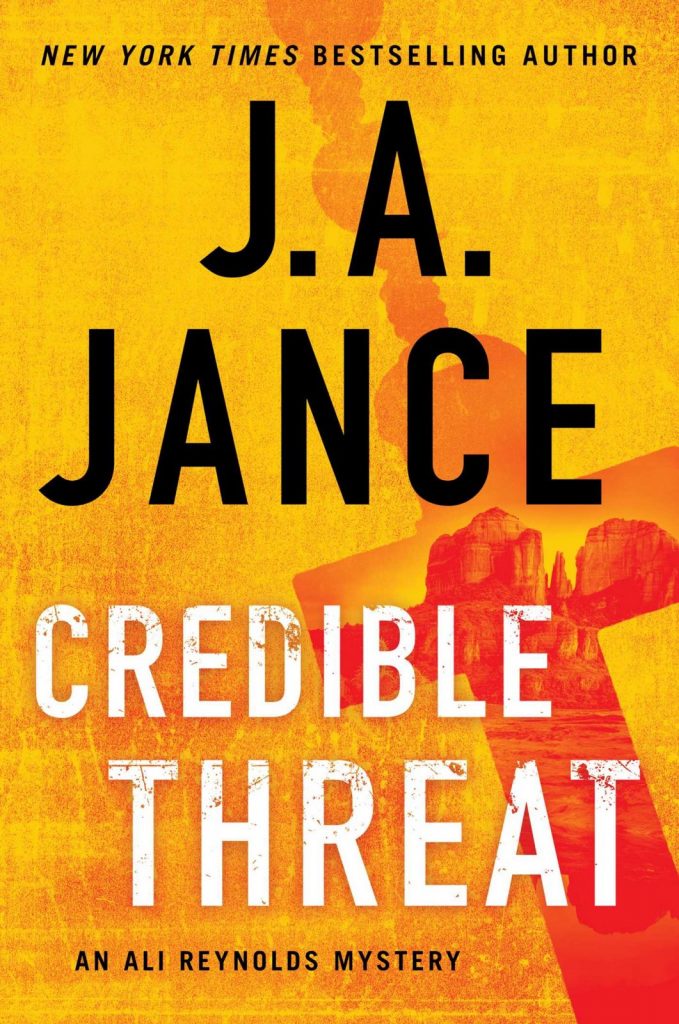 J. A. Jance's newest Ali Reynolds novel is "Credible Threat." When Archbishop Gillespie begins receiving anonymous threats, local police dismiss them. He turns to Ali Reynolds and High Noon Enterprises to trace down the source of the treats. When a shooter assassinates the Archbishop's driver and leaves the priest severely injured, Ali forms an uneasy alliance with a Phoenix homicide cop in hopes of preventing another attack. What Ali doesn't realize is that the killer is determined to take out his or hers target. "Credible Threat" is available through Overdrive and the CloudLibrary as well. Your library card number & pin give you access.
Other new fiction books are "The Queen's Secret" by Karen Harper, "Christmas on the Island" by Jenny Colgan,  "North of Laramie" by William W. Johnstone, "Hobnail and Other Frontier Stories: a Century of the American Frontier" edited by Hazel Rumney, "The Persuasion" by Iris Johansen, "Family for Beginners" by Sarah Morgan and "Fair Warning" by Michael Connelly. A new young adult title is "True Devious" by Maureen Johnson.
"The Lost Memoir" by Lou Gehrig is now available in the new non-fiction section along with "Dark Mirror: Edward Snowden and the American Surveillance State" by Barton Gellman, and "The Earth Prescription: Discover the Healing Power of Nature with Grounding Practices for Every Season" by Laura Koniver."
The Lennea Lewis Slagle Children's Library has these new chapter books: "Brave" by Jennifer Shotz, "Project Animal Rescue" by Alyssa Milano, "Nazi Prison Camp Escape" by Michael Burgan and "Fish in a Tree" by Lynda Mullaly Hunt. Among the newer easy readers are "Cave Dada" by Brandon Reese, "Follow That Car!" by Lucy Feather, "Dirt Cheap" by Mark Hoffmann and "Me and My Sister" by Rose Robbins.
"Superheroes to the Rescue!" is the theme for Storyhour on Tuesday, July 21, 2020.  Storyhour is held from 10 to 11 a.m. every Tuesday throughout the year. Call 334-3274 anytime to hear a recorded story. The Friends of the Library sponsor this storyline!
Check out the library's new website! Go to: http://niobraracountylibrary.org and browse local history, genealogy and now we are adding businesses and property records. We are seeking pictures of businesses, if you have any you are willing to share please drop by the library or email dsturman@niobraracountylibrary.org.
Library hours are Monday, Tuesday, Thursday, Friday 10 a.m. to 6 p.m., and Wednesday 12 p.m. to 7 p.m. Stop in soon!