Many library patrons have been notified of a significant change in the statewide RBDigital service that will be taking place later this summer.  Due to a merger with Overdrive, the unlimited subscription models for lending digital audio and magazines will no longer be available for the Wyoming State Library to license for statewide use. The State Library will move all purchased audiobook licenses to the Cloudlibrary platform later this summer.  Unfortunately, the magazine service will cease on October 1, 2020 as there is no current method to transition the subscriptions at this time. Niobrara County Library patrons have access to thousands of digital audio titles through Overdrive/Libby and Hoopla as well as the Cloudlibrary. We are hoping to find another option for magazine service. If you have questions or would like help setting up access to your digital libraries please stop in or call 307-334-3490.
Mark your calendar! Broadway actor Duffy Hudson will be performing "Hemingway, In Our Time" on Wednesday, August 12 at 6 p.m. at the library.
Have you signed your children up for "1000 Books Before Kindergarten?" Every time your child reads 100 library books, they are eligible to select a hardback book, courtesy of the Niobrara County Library Foundation. Stop in soon!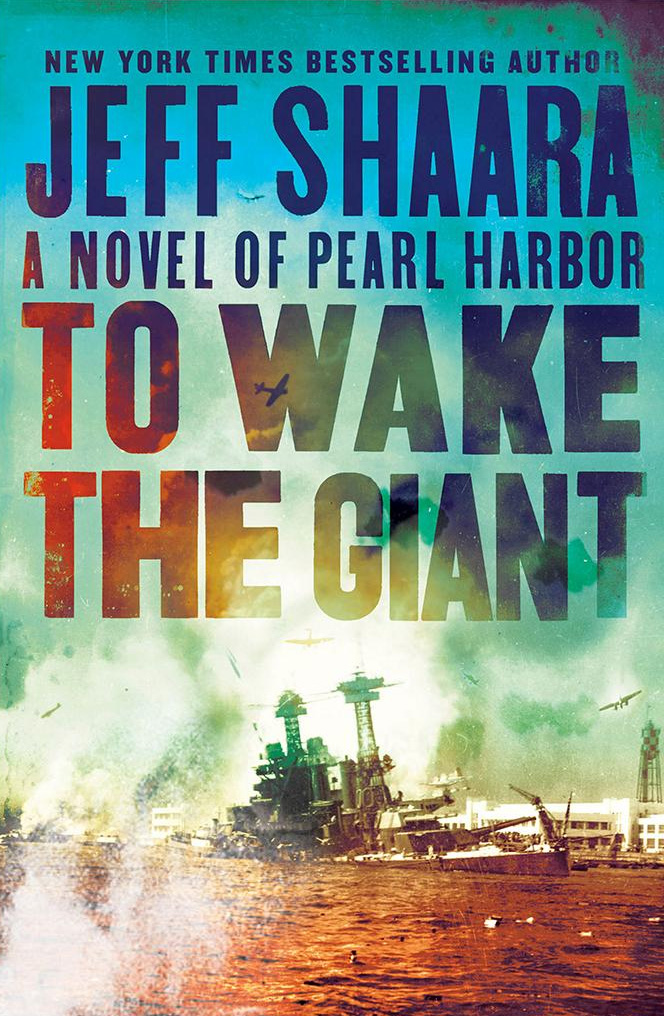 "To Wake the Giant" is Jeff Shaara's latest novel. In 1941 no one believed that the main base at Pearl Harbor was under any real threat. Then disaster struck. This story looks at all sides of the drama, opening up mysteries of just how Japan – a small deeply militarist nation – could launch one of history's most devastating surprise attacks. "To Wake the Giant" is available on CD as well as digitally through the Cloudlibrary.
Other new fiction books are "The Summer Deal" by Jill Shalvis, "Mrs. Lincoln's Sisters" by Jennifer Chiaverini, "The Girl With the Louding Voice" by Abi Dare, "Hush" by James Patterson, "The Banty House" by Carolyn Brown, "Judgment Road" by Christine Feehan and "The Jane Austen Society" by Natalie Jenner. A new young adult title is "They Both Die at the End" by Adam Silvera.
New non-fiction books are "Nolo's Essential Guide to Divorce" by Emily Doskow, "The Boy Who Followed His Father into Auschwitz: a True Story of Family and Survival" by Jeremy Dronfield and "A Guide Book of United States Coins" by R. S. Yeoman.
The Lennea Lewis Slagle Children's Library has these new junior titles, "Our Principal is a Wolf" by Stephanie Calmenson, "Every Missing Piece" by Melanie Conklin and "Camp Jupiter Classified: a Probatio's Journal" by Rick Riordan. Some of the newer easy books are "Zebra on the Go" by Jill Nogales, "Best Friends Forever" by Owen Hart, "Dinosaur Rap" by John Foster and "The Only Lonely Panda" by Jonathan Lambert.
"Cowgirls in the West!" is the theme for Storyhour on Tuesday, August 4, 2020.  Storyhour is held from 10 to 11 a.m. every Tuesday throughout the year for children age 3 through kindergarten. Call 307-334-3274 anytime to hear a recorded story. Dial-A-Story is sponsored by the Friends of the Library.
The library has several free digital libraries for you to access! Check out the apps for Overdrive/Libby, Hoopla and CloudLibrary! Your library card number and PIN give you access. Local history is available by visiting http://niobraracountylibrary.org; click on Historicals to begin your search.
Library hours are Monday, Tuesday, Thursday, Friday 10 a.m. to 6 p.m., and Wednesday 12 p.m. to 7 p.m. Stop in soon!