The library's fall book discussion series, It's A Mystery, will feature mysteries and true crime books with a variety of appeal. Call the library at 334-3490 to register or do so when picking up the first book. Agatha Christie's "And Then There Were None" will be featured on Tuesday, September 8 at 6 p.m. This is the perfect locked-room mystery, though the locked room happens to be an island! Ten strangers arrive on the island and immediately start dying, one by one. You won't want to miss one of the best puzzles in the history of mystery fiction! Other books in the series include: "Killers of the Flower Moon: The Osage Murders and the birth of the FBI" by David Grann, "Still Life" by Louise Penny and "Alice & Gerald: a Homicidal Love Story" by Ron Franscell. Local educator Barb Baker returns to lead the discussions.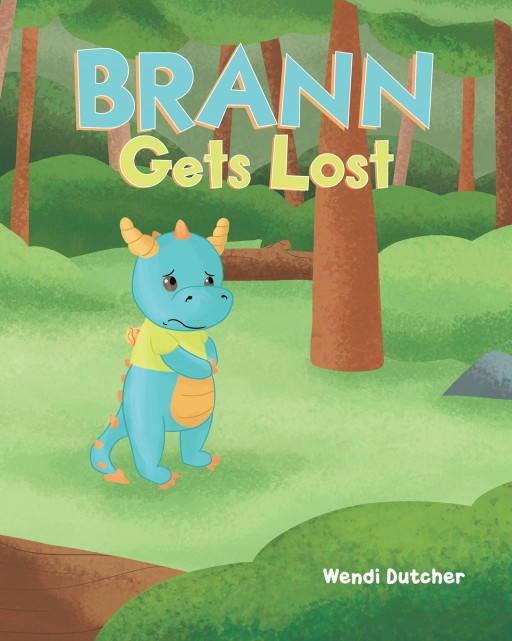 Local author Wendi Dutcher will have copies of her new children's book "Brann Gets Lost" available at the library on Wednesday, August 26 at 5 p.m. Wendi is a certified peace officer and rancher who enjoys writing children's literature. Be sure to stop in and pick up a signed copy of Wendi's book!
Kristina McMorris is a new author with a novel entitled "Sold on a Monday," which was inspired by an actual newspaper photograph. Seated on a front porch of a weathered gray farm house in 1931 were two boys, ages 6 and 8, wearing only patched overalls. Bowed against the porch was a raw wooden slat with jagged edges and the words: 2 children for sale. In the era of breadlines, bank runs, and broken dreams, the sign seemed a last resort. This powerful novel is available digitally through Overdrive/Libby and RBDigital.
Other new fiction books are "Summer at Lake Haven" by RaeAnne Thayne, "Cowboy Strong" by Carolyn Brown, "The Summer House" by James Patterson, "Daddy's Girls" by Danielle Steel, "A Beautiful Arrangement" by Beth Wiseman, "People of the Canyons" by Kathleen O'Neal Gear, "The Bad Boy of Redemption Ranch" by Maisey Yates and "Breakfast at the Honey Creek Café" by Jodi Thomas. Young adult author Suzanne Collins's newest book is a prequel to the Hunger Games – "The Ballad of Songbirds and Snakes." This book is available in several formats as well.
New non-fiction books are "The Hour of Fate: The Story of Theodore Roosevelt, J. P. Morgan, and the Battle to Transform American Capitalism" by Susan Berfield, "Forest Bathing: the Rejuvenating Practice of Shinrin Yoku" by Haector Garcaia and "Quick & Legal Will Book" by Denis Clifford.
The Lennea Lewis Slagle Children's Library has these new junior titles, "The Turnover" by Mike Lupica, "Don't Check Out This Book!" by Kate Klise and "City Spies" by James Ponti. Some of the newer easy books are "Maurice the Unbeastly" by Amy Dixon, "The Panda Problem" by Deborah Underwood, "Happy Dreamer" by Peter H. Reynolds and "Give Me Back My Book!" by Travis Foster.
"Back to School!" is the theme for Storyhour on Tuesday, August 18, 2020 also, special guest Wendi Dutcher will share her story, "Brann Get's Lost." Storyhour is held from 10 to 11 a.m. every Tuesday throughout the year for preschool aged children. Call 307-334-3274 anytime to hear a recorded story! Dial-A-Story is sponsored by the Friends of the Library.
Visit the library's website: https://niobraracountylibrary.org to browse the online catalog, WyldCat. Your library card number and PIN will give you access your account and the ability to renew some items as well as place requests and initiate interlibrary loans. Your card and PIN will also allow you to access the online databases through http://gowyld.net and all of the digital libraries.
Library hours are Monday, Tuesday, Thursday, Friday 10 a.m. to 6 p.m., and Wednesday 12 p.m. to 7 p.m. Stop in soon!