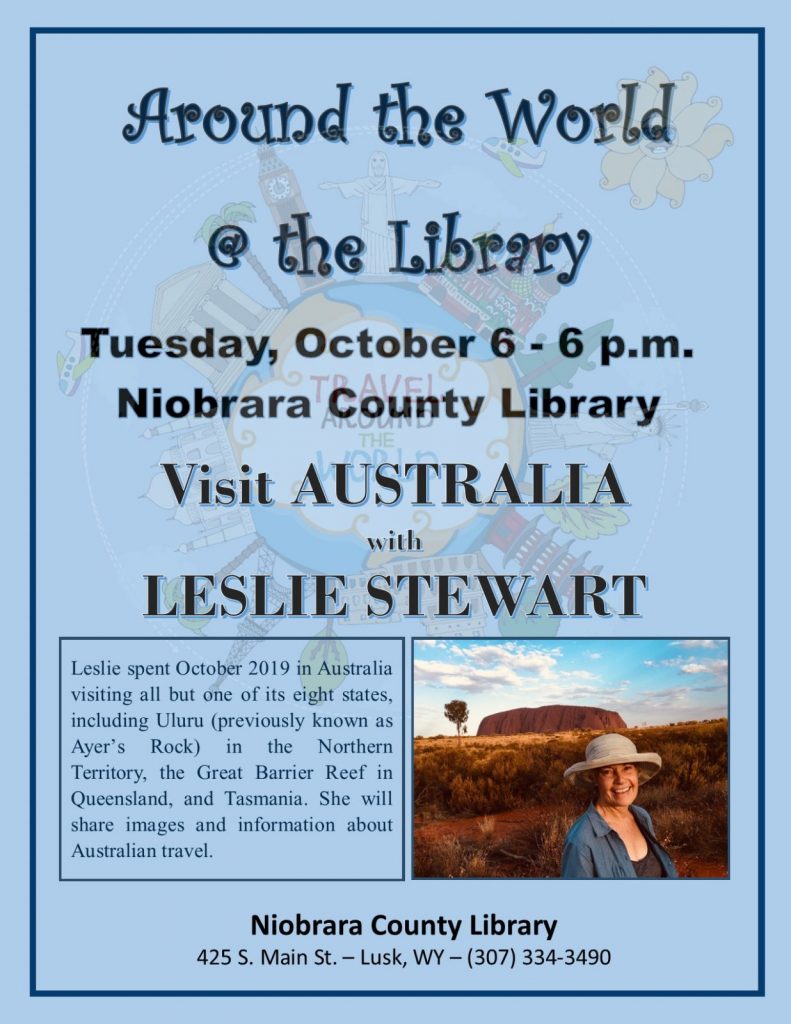 Around the World: Australia will be featured on Tuesday, October 6 at 6 p.m. at the library. Lusk resident, Leslie Stewart visited 7 of the 8 states in Australia during the fall of 2019 and will share images and impressions from her journey.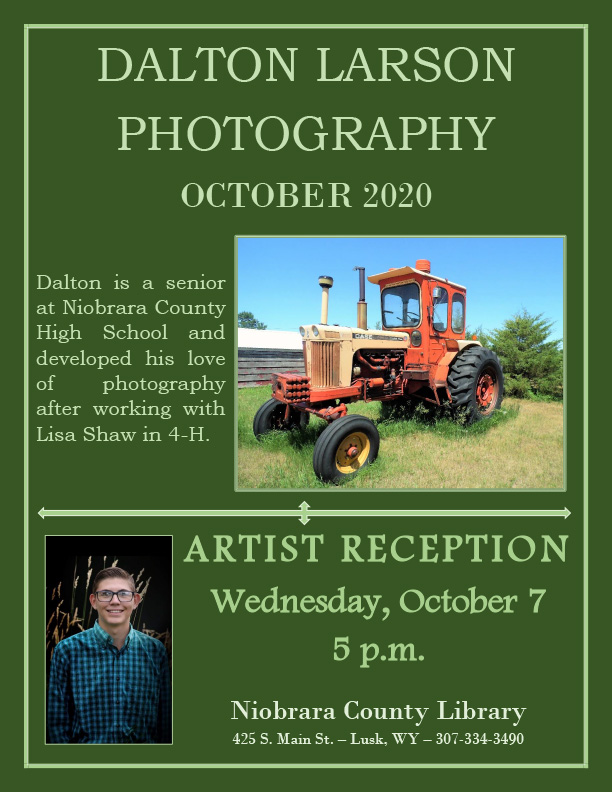 During the month of October photography by Dalton Larson will be on display at the library. A reception with this enterprising artist will be held on Wednesday, October 7 at 5 p.m.
We are excited to offer library patrons access to LinkedIn Learning (with Lynda.com content) through Go Wyld. Visit http://gowyld.net and click on "L" or "Test and Skill Preparation" to access; your library card number and PIN will get you started. With more than 5,000 on-demand courses on business, creative and technology skills, you can build professional skills across a vast range of job functions. Learn at your own pace with downloadable videos. Whether you are a novice needing to start from the ground up, or a professional looking to spruce up your knowledge base, there's an offering here for you! Stop by the library for more information!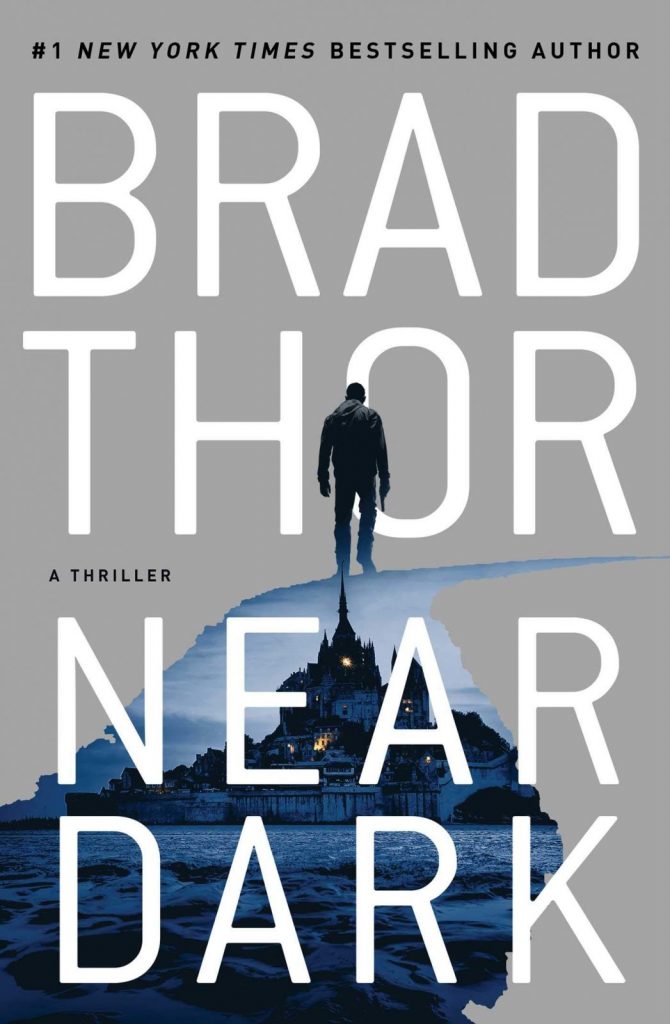 "Near Dark" is Brad Thor's latest novel. The world's largest bounty has just been placed upon America's top spy – Scot Harvath. His only hope for survival is to outwit, outrun and outlast his enemies long enough to get the truth. Yet to accomplish his most dangerous mission ever – one that's already claimed the lives of the people closest to him, including his new wife – Scott is going to need help – a lot of it. "Near Dark" is also available on CD and digitally through Overdrive/Libby and the CloudLibrary.
Other new fiction books are "The Streel: a Deadwood Mystery" by Mary Loque, "The White Streak" by Max Brand, "Gideon the Ninth" by Tamsyn Muir, "The Order" by Daniel Silva, "The Rebellious Rancher" by Kate Pearce, "Under Pressure" by Robert Pobi, "The Falcon Always Wings Twice" by Donna Andrews and "The Bangtail Ghost" by Keith McCafferty. A new young adult title is "Hawk" by James Patterson.
New non-fiction books are "Growing Up Shared: How Parents Can Share Smarter on Social Media – And What You Can Do to Keep Your Family Safe in a No-Privacy World" by Stacy Steinberg, "Six Days in August: the Story of Stockholm Syndrome" by David King and "Live Free Or Die: America (and the World) On the Brink" by Sean Hannity.
The Lennea Lewis Slagle Children's Library has these new junior titles, "Welcome to Unicorn School" by Pip Bird, "The Golden Tower" by Holly Black and the "Super Rabbit Boy Series" by Thomas Flintham. Some of the newer easy titles are "A Day with Dad" by Katja Reider, "Let's Have a Sleepover" by Norman Feuti, "The Happy Book" by Andy Rash and "Little But Fierce" by Joan Emerson.
"Gone Batty" is the theme for Storyhour on Tuesday, October 6, 2020. Storyhour is held from 10 to 11 a.m. every Tuesday throughout the year. Call 307-334-3274 anytime to hear a recorded story. Dial-A-Story is sponsored by the Friends of the Library.
Access all of the library's online resources by going to: https://niobraracountylibrary.org. The online catalog, WyldCat is available as well as access to a plethora of full-text research databases through GoWyld, your library card number and PIN give you access. Be sure to also check out local history and genealogy!
Library hours are Monday, Tuesday, Thursday, Friday 10 a.m. to 6 p.m., and Wednesday 12 p.m. to 7 p.m.