If you are would like library material but are uncomfortable or unable to come into the building, please don't hesitate to call 307-334-3490 or email dsturman@niobraracountylibrary.org. We can assist in several different ways to assure you have the materials you need! You can also visit http://niobraracountylibrary.org and click on WyldCat to browse the collection as well as place requests on material using your library card number and PIN. The apps for the digital libraries are: Libby or Overdrive, Hoopla and the CloudLibrary. Libby features ebooks and digital audiobooks as well as streaming video. The CloudLibrary features ebooks and digital audio; audio content previously available in RBDigital is now in the CloudLibrary. Hoopla hosts tens of thousands of items with everything from ebooks, digital audio, movies, comics & graphic novels, music and television shows. Movies and television can be downloaded on devices for off-line use as well. Your card and PIN also give you access to all of the resources through http://gowyld.net.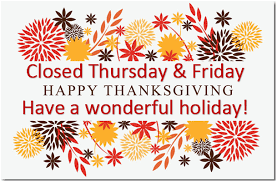 The library is closed on Thursday and Friday, November 25 and 26 for Thanksgiving.
Last week we wrote that "Enroll Wyoming" would be at the library on Monday, December 7. This has been cancelled. Healthcare navigators will be able to offer assistance with health insurance plans free-of-charge if you call 211 or visit https://wy211.communityos.org.
"The Third Man" is the featured film on Monday, November 30 at the library. A light meal will be available and Deane Tucker will facilitate discussion.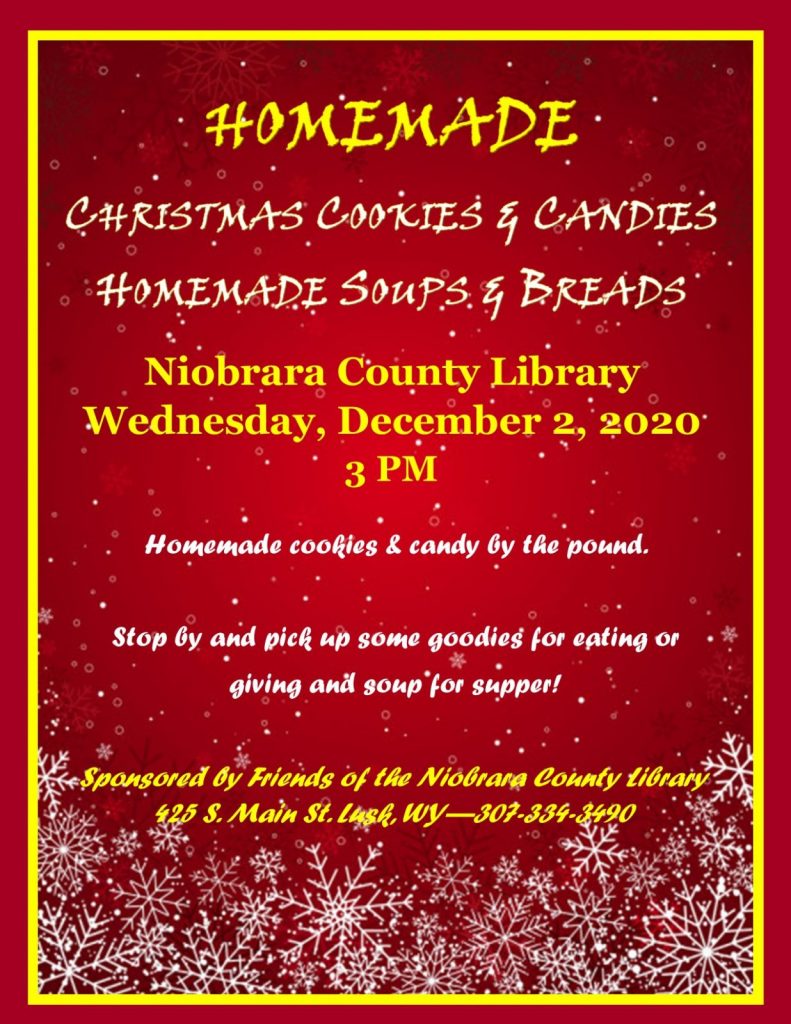 The Friends of the Library will hold their annual Homemade Cookie, Candy, Soup & Bread sale on Wednesday, December 2 beginning at 3 p.m. Premade plates of cookies and candies will be available and attendees also have the opportunity to make their own selections; cookies and candies are sold by the pound. Call the library at 307-334-3490 or to request curbside delivery.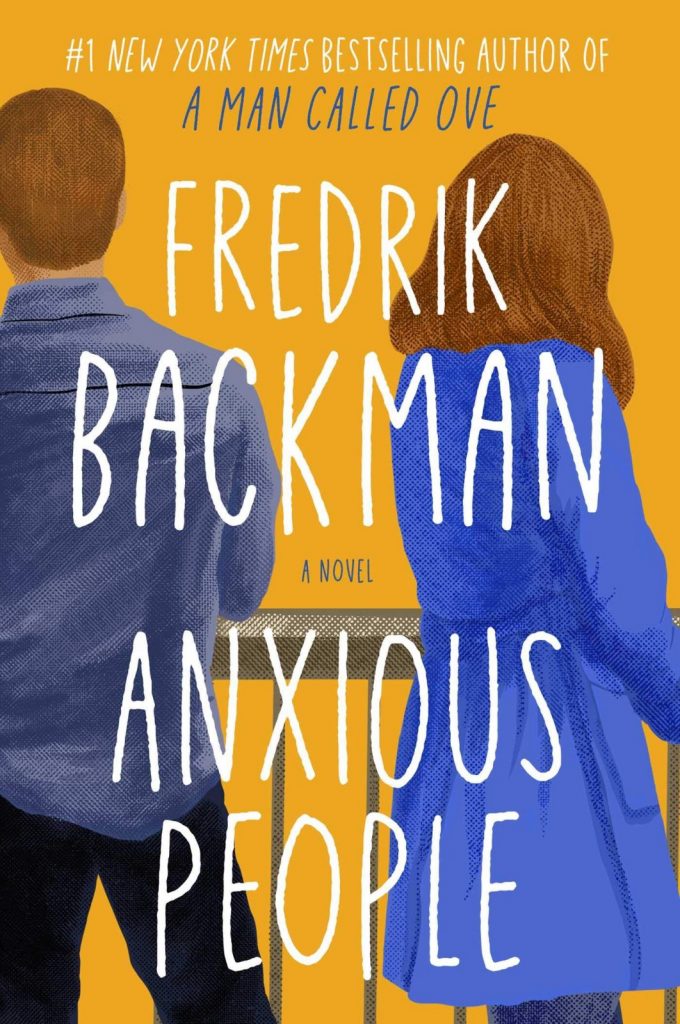 Fredrik Backman's newest novel is "Anxious People." Looking at real estate isn't usually a life-or-death situation, but an apartment open house becomes just that when a failed bank robber burst ins and takes a group of strangers hostage. None of them are who they appear to be – but they all want rescued. These reluctant allies reveal surprising truths about themselves and set in motion a chain of events so unexpected that even they can hardly explain what happens next. "Anxious People" is also available digitally in Overdrive/Libby and the CloudLibrary.
Other new fiction books are "Something Worth Doing" by Jane Kirkpatrick, "The Last Agent" by Robert Dugoni, "Paradise Peak" by Janet Dailey, "To Sleep in a Sea of Stars" by Christopher Paolini, "The Glass Queen" by Gena Showalter, "The Orphan's Guilt" by Archer Mayor, "Burn-in" by P.W. Singer and "Trouble in Paradise" by Elin Hilderbrand. A new young adult book is "Poisoned" by Jennifer Donnelly.
"Eleanor" by David Michaelis is a new non-fiction title along with "Murder Thy Neighbor: True Crime Thrillers" by James Patterson and "#-Deleted" by Allum Bokhari.
The Lennea Lewis Slagle Children's Library has these new junior titles, "We Dream of Space" by Erin Kelly, "Eva Evergreen: Semi-Magical Witch" by Julie Abe and new additions to the "Magic Tree House Merlin Missions" series by Mary Pope Osborne with titles like "A Good Night for Ghosts" and "Moonlight on the Magic Flute." Some of the newer easy books are "Peyton Picks the Perfect Pie: a Thanksgiving Celebration" by Jack Bishop, "Wild Symphony" by Dan Brown, "How to Write a Story" by Kate Messner, "Sun Flower Lion" by Kevin Henkes and "The Farmer and the Monkey" by Marla Frazee.
"Winter's Popsicle!" is the theme for Storyhour on Tuesday, December 1, 2020. Storyhour is held from 10 to 11 a.m. on Tuesdays throughout the year. Call 307-334-3274 anytime to hear a recorded story. Dial-A-Story is sponsored by the Friends of the Library.
Library hours are Monday, Tuesday, Thursday, Friday 10 a.m. to 6 p.m., and Wednesday 12 p.m. to 7 p.m.