A Christmas painting will be featured during Paint @ the Library on Wednesday, December 16 from 5 p.m. to 6:30 p.m. There are limited spaces available, call 307-334-3490.
Preschool Storyhour is held each Tuesday throughout the year from 10 a.m. to 11 a.m. The interactive thematic program features stories, activities and crafts designed for your young children. Speaking of young children… the Friends of the Library sponsor Dolly Parton's Imagination Library, have you registered your child? Children up to age 5 will receive a book each month they are enrolled in the program. Register by going to http://imaginationlibrary.com or stop by the library. The program, "1000 Books Before Kindergarten," is also available. Sign up for this at the library. Reading to your children supports cognitive development, improves language skills, increases concentration & discipline and cultivates a lifelong love of reading as well as helps children to become familiar with their library. After you pick up the tracking sheet, check out library books and start counting! Once the 100-book tracking sheet is filled out, bring it back to the library and your child will be able to select at hardback book to own! The Niobrara County Library Foundation helps to support this program. A new program, "I Can Read" has just recently kicked off for beginning and/or struggling readers, stop by for more information.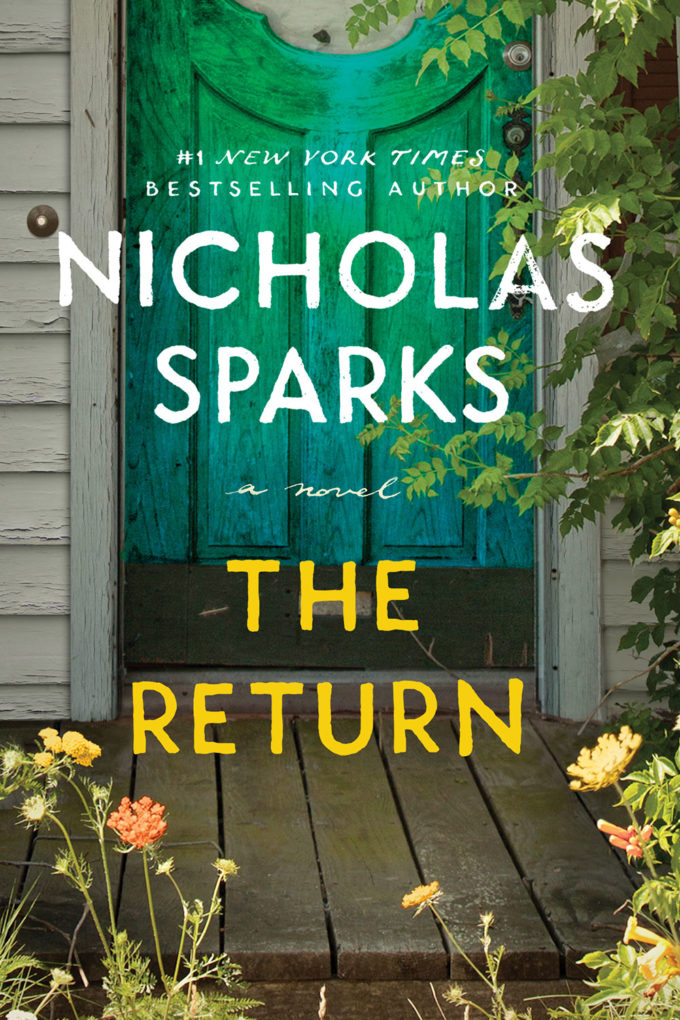 Nicholas Sparks' latest novel is "The Return." When a mortar blast outside a hospital in Afghanistan sends Trevor Benson home with devastating injuries, the dilapidated cabin he had inherited in New Bern, North Carolina seems as good a place to regroup as any. Tending to his grandfather's beloved bees, Trevor makes connections with Deputy Sheriff Natalie Masterson and Callie, a sullen teenage girl who lives in a trailer park just down the road. He is hoping that one or both can shed some light on the mysterious circumstances of his grandfather's death… but each have secrets of their own. "The Return" is available on CD as well as digitally through Libby/Overdrive.
Other new fiction books are "Follow Me Darkly" by Helen Hardt, "The Coast-to-Coast Murders" by James Patterson, "Confessions on the 7:45" by Lisa Unger, "The Orphan's Guilt" by Archer Mayor, "Happily This Christmas" by Susan Mallery, "An Irish Country Welcome" by Patrick Taylor, "Magic Lessons" by Alice Hoffman, "Pray For Death" by William W. Johnstone and "Christmas on Reindeer Road" by Debbie Mason.
"Elway: a Relentless Life" by Jason Cole is among new non-fiction titles, along with "Perfectly Wounded: a Memoir About What Happens After a Miracle" by Mike Day and "His Truth is Marching On: John Lewis and the Power of Hope" by Jon Meacham.
The Lennea Lewis Slagle Children's Library has these new junior titles, "A Ghost Tale for Christmas Time" by Mary Pope Osborne, "The Middler" by Kirsty Applebaum and "The Unadoptables" by Hana Tooke. Some of the newer easy books are "Christmas: a Count and Find Primer" by Greg Paprocki, "Rocket's Christmas Surprise" by Tad Hills, "The Twelve Unicorns of Christmas" by Timothy Knapman and "Grandma's Sugar Cookie" by Rose Rossner.
 "Merry Christmas!" is the theme for Storyhour on Tuesday, December 15, 2020 and will feature a special visitor.  Call           307-334-3274 anytime to hear a recorded story. Dial-A-Story is sponsored by the Friends of the Library.
Browse the library's online catalog by going to https://niobraracountylibrary.org and clicking on WyldCat. Place reserves on items by using your library card number and PIN.
Library hours are Monday, Tuesday, Thursday, Friday 10 a.m. to 6 p.m., and Wednesday 12 p.m. to 7 p.m.