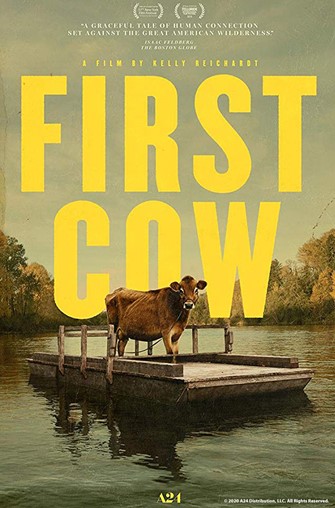 Plan now to attend the movie, "First Cow" on Monday, April 26 at 6 p.m. "First Cow" is a story about a skilled cook that has traveled west and joined a group of fur trappers in Oregon, he finds a connection with a Chinese immigrant who is also seeking his fortune. Soon the two collaborate on a successful business. This is the final film in the Dinner & Movie Oregon Trail series. A light meal will be available and Deane Tucker, Chadron State College will lead discussion. The movie is rated PG-13 and 122 minutes.
If you haven't stopped by the library to visit Brenna Brimer's art exhibit, please plan to do so soon! We are currently seeking artists and photographers for upcoming exhibits, stop by the library and visit with Debbie if you are interested.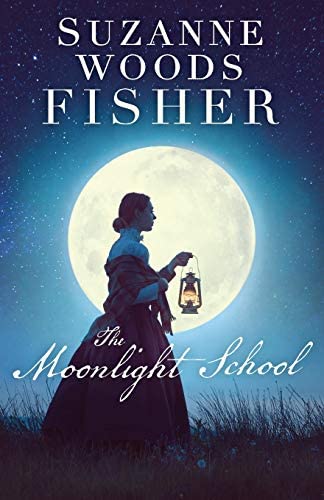 "The Moonlight School" by Suzanne Woods Fisher is inspired by true events. Lucy Wilson arrived in Rowan County, Kentucky in the spring of 1911 to assist her cousin, Cora Wilson Stewart, superintendent of schools. Lucy is appalled by the primitive conditions and intellectual poverty she encounters. Born in these hills, Cora, feels the best way to combat poverty is to eliminate illiteracy, so she hatches a plan to open the school house to adults on moonlight nights – but, will people come?
Other new fiction books are "Rio Ruidoso" by Preston Lewis, "Courage Under Fire" by Lindsay McKenna, "The Beirut Protocol" by Joel Rosenberg, "A Simple Murder" by Linda Castillo, "To Avenge a Ranger" by James J. Griffin, "An Amish Homecoming" by Rosalind Lauer and "Blood on the Table" by Wyoming's Gerry Spence. A new young adult novel "Chain of Iron" by Cassandra Clare is now available to check out.
New non-fiction books are "The Ratline: the Exalted Life and Mysterious Death of a Nazi Fugitive" by Phillippe Sands, "The Sergeant's Daughter: a Memoir" by Teressa Shelton and "Design, Make, Quilt Modern: Taking a Quilt From Inspiration to Reality" by Heather Black.
The Lennea Lewis Slagle Children's Library has these new junior titles, "Popcorn II" by Rowena Womack, "Wild River" by Rodman Philbrick and "Lily to the Rescue: Little Lost Leopard" by W. Bruce Cameron. Some of the newer easy books are "The Whole Hole Story" by Vivian McInerny, "How Slippery is a Banana Peel?" by Rebecca Donnelly, "Caring" by Mike Berenstain and "Libby Loves Science: Mix and Measure" by Kimberly Derting.
Check out all of the library's online resources by going to: http://niobraracountylibrary.org. You have access to local history and genealogy as well as ebooks and digital audiobooks and a plethora of research materials. Your library card number and PIN give you access where needed. Check it all out soon; don't hesitate to stop by with questions or for more information.
Library hours are Monday, Tuesday, Thursday, Friday 10 a.m. to 6 p.m., and Wednesday 12 p.m. to 7 p.m.