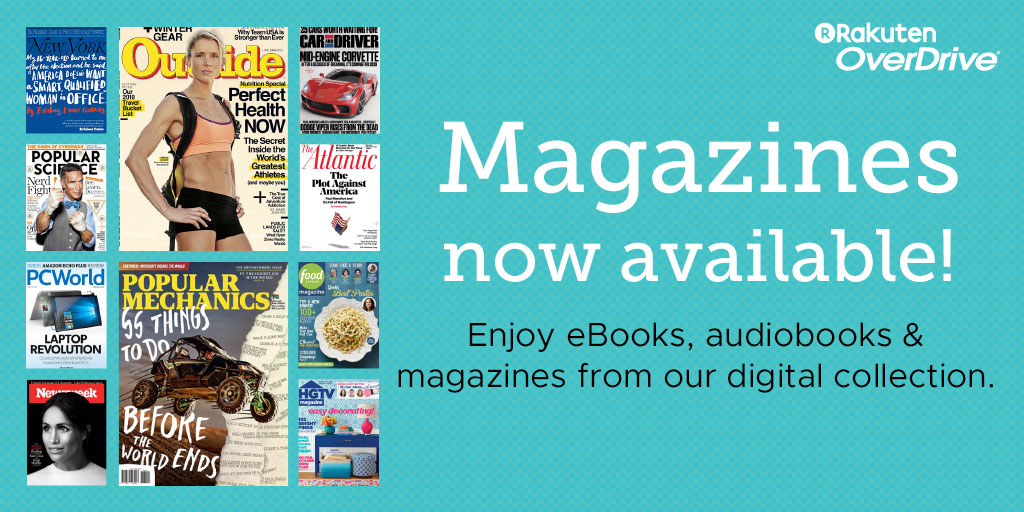 Digital magazines are once again available! Use the Libby or Overdrive app or your computer along with your library card number & PIN to select from over 3000 magazines from around the world. There is definitely something for everyone – from "National Geographic" to "Ask the Vet" to "Minecraft World Magazine!" A wide selection of comics has also been added to the Virtual Library! Check it all out today and don't hesitate to call the library at 307-334-3490 or stop by for help. If you don't have a library card, bring in proof of local address and we'll get you set up.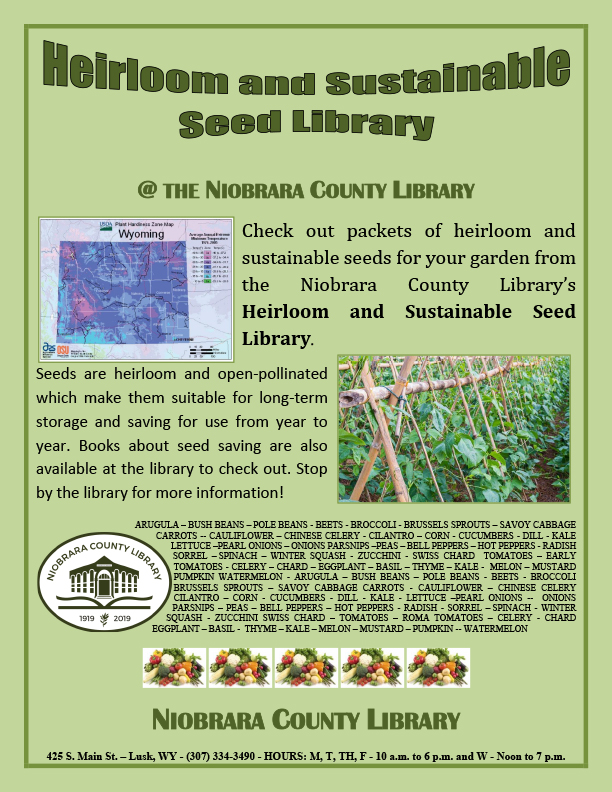 The Niobrara County Library's Seed Library is available to area gardeners! Stop by and check out a variety of heirloom seeds. Depending on your garden situation you should be able to save the seed for use in future years! There are also many gardening books to address your gardening questions, including how to save seed!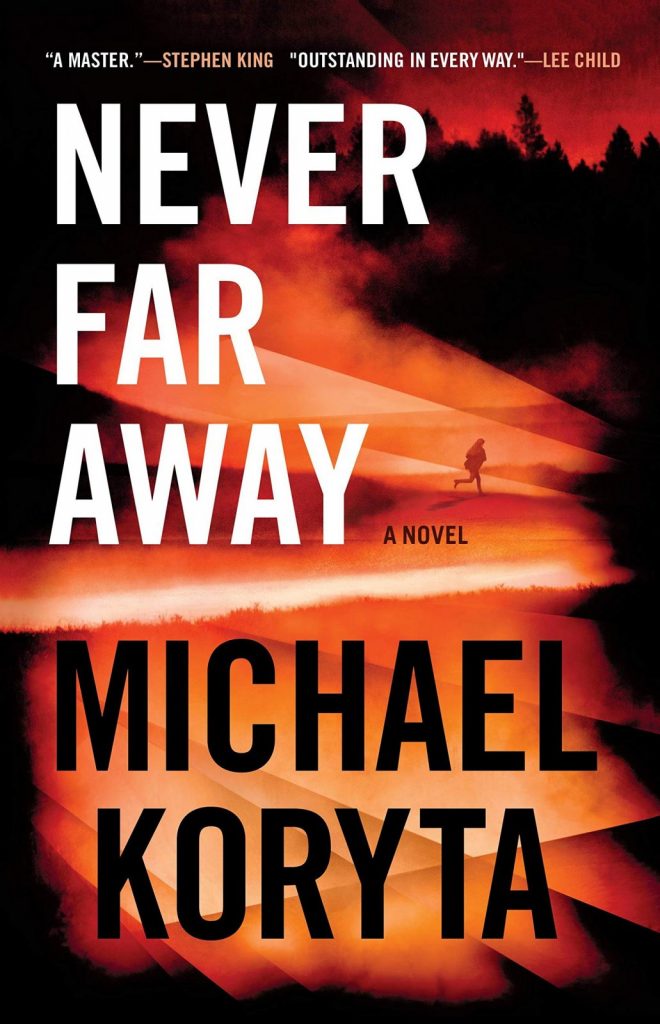 Michael Koryta's latest novel is "Never Far Away." Nina Morgan had to flee her old life to save her family, leaving her children in the care of their father. She reinvented herself as Leah Trenton, a wilderness guide in Maine, never expecting to see her children again. Now tragedy has returned them to her – only they have no idea she is their mother – and delivered all of them back into danger. An old ally has a suggestion – hire a hitman.
Other new fiction books are "Joyful Beginnings" by Elizabeth Penney, "Destined for You" by Tracie Peterson, "Later" by Stephen King, "The Bone Maker" by Sarah Beth Durst, "The Fool's Truth" by Loretta H. Marion, "Drive for Independence" by Lyle Brandt, "Gathering Dark" by Candice Fox and "All That Was" by Tanya E. Williams. A new young adult novel is "The Iron Raven" by Julie Kagawa.
"Unmasked: Inside Antifa's Radical Plan to Destroy Democracy" by Andy Ngo is among new non-fiction along with "The Scaffold Effect: Raising Resilient, Self-Reliant, and Secure Kids in an Age of Anxiety" by Harold S. Koplewicz and "Growveg: the Beginner's Guide to Easy Vegetable Gardening" by Benedict Vanheems.
The Lennea Lewis Slagle Children's Library has these new junior titles, "Houdini and Me" by Dan Gutman, "Our Principal is a Spider" by Stephanie Calmenson and
"Gravity Falls: Tales of the Strange and Unexplained: Bedtime Stories Based on Your Favorite Episodes" by Alex Hirsch. New easy books are "The Adventures of Taxi Dog" by Debra Barracca, "Early one Morning" by Mem Fox, "Chick Chat" by Janie Bynum and "The Spring Book" by Todd Parr.
"Animals Astir!" is the theme for Storyhour on Tuesday, May 4, 2021.  Storyhour is held from 10 to 11 a.m. every Tuesday throughout the year. Call anytime to hear a recorded story by dialing 307-334-3274. Dial-A-Story is sponsored by the Friends of the Library.
Be sure to check out the library's online catalog, WyldCat by going to http://niobraracountylibrary.org. Your library card number and PIN will give you to access your account, the ability to renew some items and place holds as well as initiate loans from other library's throughout Wyoming. Be sure to also check out the resources at gowyld.net – there are many research databases, language learning, Chilton's automotive as well as databases for kids.
Library hours are Monday, Tuesday, Thursday, Friday 10 a.m. to 6 p.m., and Wednesday 12 p.m. to 7 p.m.