The library will be closed on Monday, July 5, 2021 for the Fourth of July. Regular hours will resume at 10 a.m. on Tuesday.
On Monday, July 12 the library will host a Zen Doodle class at 1 p.m. Call to reserve your space today! Young children should be accompanied by an adult.
Denise Gard and her border collies, Joey & Kira will create a tale that contains tails with their show, "Wag that Tale" at the library on Wednesday, July 14 at 1 p.m. The show is action-packed and full of dog tricks! Plan to attend!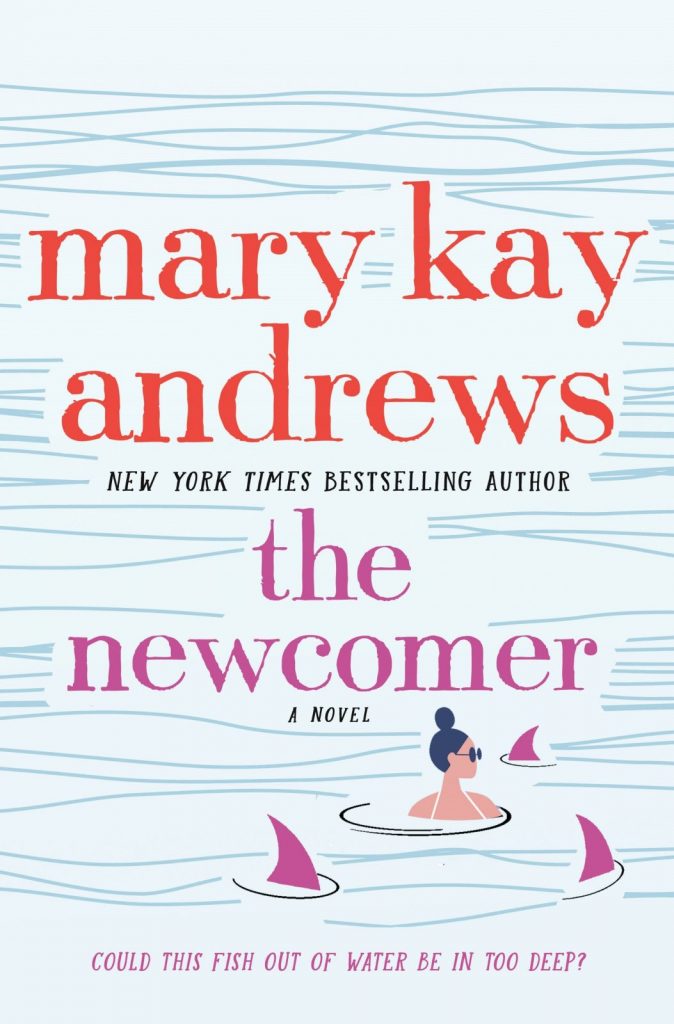 "The Newcomer" is the title of Mary Kay Andrews' latest novel. When Letty discovers her sister, Tanya, dead on the floor of her townhouse she remembers Tanya's words: "If anything happens to me – it's Evan. Promise me you'll take Maya and run." Letty grabs her sister's car, a "go-bag" of cash and a diamond ring and hits the road with her 4-year-old niece. Shedding her old life, she checks in at the Murmuring Surf Motel in the Florida beach town of Treasure Island. With danger closing in – it's a race to find the truth and right the wrongs of the past.
Other new fiction books are "Project Hail Mary" by Andy Weir, "Lone Wolf" by Diana Palmer, "Follow Your Heart" by Brenda Jackson, "In Her Tracks" by Robert Dugoni, "A Distant Shore" by Karen Kingsbury, "Children of Chicago" by Cynthia Pelayo, "Cheyenne Gun" by Rusty Davis, "Picnic in Someday Valley" by Jodi Thomas, "At Lighthouse Point" by Suzanne Woods Fisher. A new book young adult title is "We Are Inevitable" by Gayle Forman.
New nonfiction includes "Murder at the Mission: a Frontier Killing, It's Legacy of Lies, and the Taking of the American West" by Blaine Harden, "The Mama Sutra: Ancient Positions and Practices to Sooth the Modern Baby" by Allie Kingsley Baker and "Business Plan in a Day" by Rhonda Abrams.
The Lennea Lewis Slagle Children's Library has these new junior titles "Albert Hooper: Science Hero, Blasting Through the Solar System" by John Himmelman, "Ben Yokoyama and the Cookie of Doom" by Matthew Swanson, and "Billy Miller Makes a Wish" by Kevin Henkes. A few of the newer easy books are "Chicken Little and the Big Bad Wolf" by Sam Wedelich, "Kondo and Kezumi Reach Bell Bottom" by David Goodner, "Mindi and the Goose No One Else Could See" by Sam McBratney, and "There Goes Pattie McGee!" by Tootie Nienow.
"Red, White and Blue" is the theme for Storyhour on Tuesday, July 6, 2021.  Storyhour is held from 10 to 11 a.m. every Tuesday throughout the year! Call 307-334-3274 anytime to hear a recorded story; Dial-A-Story is sponsored by the Friends of the Library.
Access local history, genealogy and the library's online catalog by going to http://niobraracountylibrary.org. Be sure to check out all of the digial resources as well – everything from legal forms to full-text research to ebooks and digital movies! Library hours are Monday, Tuesday, Thursday, Friday 10 a.m. to 6 p.m., and Wednesday 12 p.m. to 7 p.m. Stop in soon!