Plan now to attend a unique program on Wednesday, July 14 at 1 p.m. Denise Gard will present "Wag That Tale" with her border collies Joey and Kira. Joey & Kira will perform tricks and this show is sure to be something new for everyone!
A couple of other calendar items you'll want to plan for include "Nifty Tricks and Hare-Brained Stories" featuring Jay and Leslie all the way from Kansas! They will entertain with juggling and tricks that guarantee lots of laughs. On Thursday, July 22 Mike Schneider from Wisconsin will present "Pint-Sized Polka Music & Magic from the Animal Kingdom" for all ages at 6 p.m. Weather permitting this event will be held outdoors and there will be ice cream floats!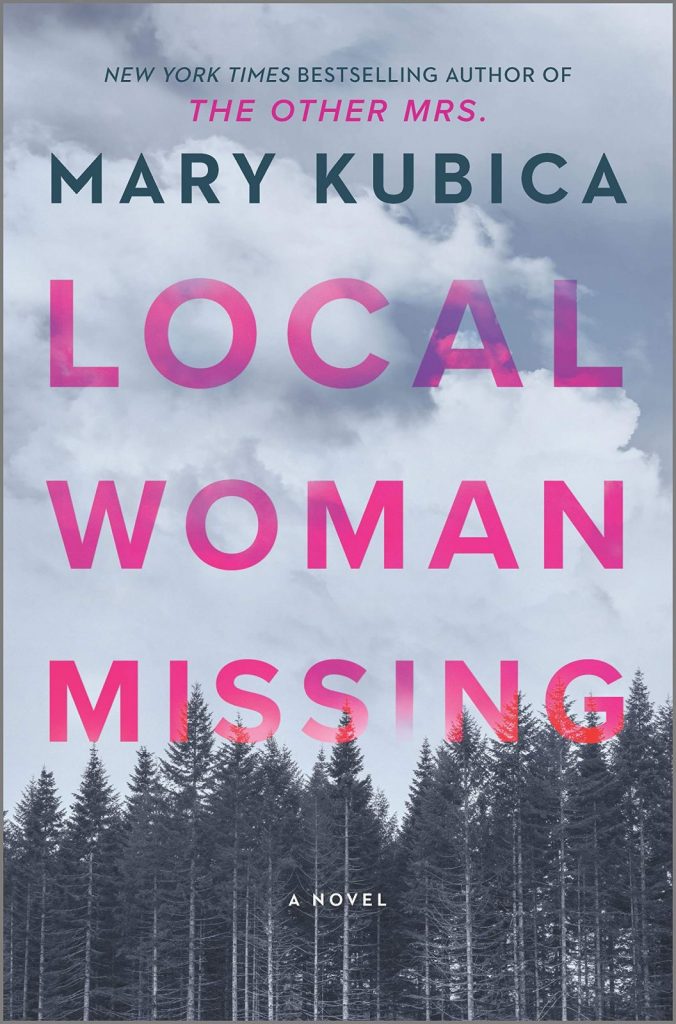 "Local Woman Missing" is the title of Mary Kubica's latest novel. Shelby Tebow went missing. Then Meredith Dickey and her 6-year daughter, Delilah vanished just blocks away from where Shelby was last seen. After an elusive search that yields more questions than answers, the case goes cold. Now 11-years later Delilah returns. Everyone wants to know what happened – but no one is prepared for what they'll find. "Local Woman Missing" is also available in Libby/Overdrive.
Other new fiction books are "Bury the Hatchet" by William W. Johnstone, "That Summer" by Jennifer Weiner, "Red Trail" by John Shirley, "The House of Always" by Jenn Lyons, "One and Done" by James Chandler, "The Summer of Lost and Found" by Mary Alice Monroe, "A Dog's Courage" by W. Bruce Cameron and "The Sand Castle" by K.S. Hollenbeck.
New non-fiction books are "My Name is Selma: the Remarkable Memoir of a Jewish Resistance Fighter and Ravensbruck Survivor" by Selma van de Perre, "Making Contact: Preparing for the New Realities of Extraterrestrial Existence" edited by Alan Steinfeld and "Outsmart Your Cancer: Alternative Non-Toxic Treatments That Work" by Tanya Harter Pierce.
The Lennea Lewis Slagle Children's Library has these new junior titles "Out of Time" by Peter Lerangis, "The Weirdest Wish" by Calliope Glass and the "Fishing Chronicles," a series by Lane Walker. New titles for the easy readers are "Sheepish (Wolf Under Cover)" by Helen Yoon, "Bad Cat" by Nicola O'Bryne, "Someone Builds the Dream" by Lisa Wheeler and "Goldilocks and the Three Engineers" by Sue Fliess.
"Once in a Blue Moon!" is the theme for Storyhour on Tuesday, July 13, 2021. Storyhour is held from 10 to 11 a.m. every Tuesday throughout the year. Be sure to bring your preschool aged children for stories, activities, crafts and fun! A 24/7 storyline is available by calling 307-334-3274. Dial-A-Story is sponsored by the Friends of the Library.
Be sure to visit the online catalog at http://niobraracountylibrary.org. You can browse the library's collection by clicking on WyldCat as well as library collections throughout Wyoming. Your library card number and PIN will give you the ability to place reserves on items; you can also initiate interlibrary loans from another library. Don't hesitate to call or stop by if you have questions.
Library hours are Monday, Tuesday, Thursday, Friday 10 a.m. to 6 p.m., and Wednesday 12 p.m. to 7 p.m. Stop in soon!