Are you an artist? The library is currently scheduling art shows for fall 2022, call 307-334-3490 and speak with Debbie or stop by the library for more information.
Did you realize that the library checks out DVDs? These items check out for two-weeks and include everything from new releases to television series to documentaries for children and adults. Stop in and check them out today!
The library will be closed on Thursday, November 25 and Friday, November 26 for Thanksgiving. Regular hours resume on Monday, November 29 at 10 a.m.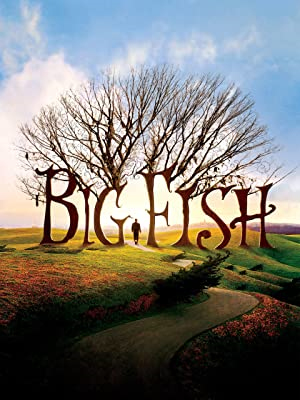 The final movie in the "Every Family Has a Story" Dinner & Movie series is "Big Fish" which will be presented on Monday, November 29 at 6 p.m. William Bloom is a young man who never really knew his father — outside of the tall tales his dad told him about growing up. During his father's last days, William and his wife, Josephine, hold a bedside vigil next to the old man as he recollects elaborate memories of his youth. Deane Tucker, Chadron State College Professor, facilitates discussion and a light meal is available. Library programs are free and open to the public.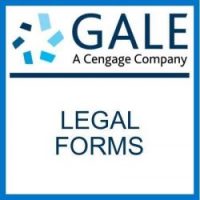 Have you checked out the free Gale legal forms available? Visit the library's website, http://niobraracountylibrary.org to access the professional and Wyoming specific forms. You can download blank forms to fill out or use the convenient web forms! Brought to you by the Niobrara County Library Foundation! Your library card number (29092…) and PIN give you access!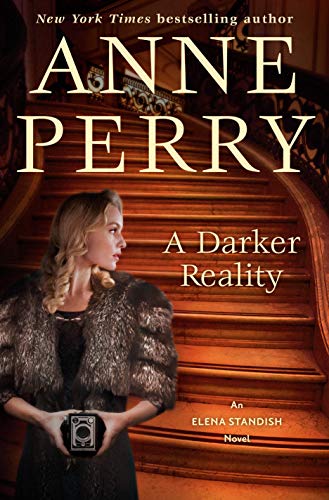 Anne Perry's newest novel is "A Darker Reality." On her first trip from England to Washington D.C., Elena Standish gets to visit her American mother's wealthy family and their magnificent home. Elena's grandparents are marking a milestone anniversary by throwing an elaborate party, but the festivities come to a sudden and tragic end when one of the guests, Lila Worth, is run over by a car in the driveway. To Elena's horror, her grandfather is accused. Elena begins investigating, but soon wonders if she can trust anyone in this threating new order.
Other new fiction books are "The Morgans" by William W. Johnstone, "Dune: Lady of Caladan" by Brian Herbert, "Meant to Be My Cowboy" by R. C. Ryan, "Daughter of the Morning Star" by Craig Johnson, "Wyoming Manhunt" by Allan Vaughan Elston, "The Unknown" by Heather Graham, "The Jailhouse Lawyer" by James Patterson and "Foul Play" by Stuart Woods.
"Real, Not Perfect" by Stephanie Coleman and "Searching for Normal" by C.J. Darlington are new young adult novels.
New non-fiction books include "Brothers on Three: a True Story of Family, Resistance, and Hope For a Reservation in Montana" by Abe Streep and "Inspired Cross-Stitch: 30 Patterns Plus Alphabets" by Gail Bussi.
The Lennea Lewis Slagle Children's Library has these new junior titles "Taking Up Space" by Alyson Gerber, "Muhammad Ali Was a Chicken?" by Dan Gutman, "The Treasure Troop: Summer Island" by Dori Hillestad Butler and "Spy School at Sea" by Stuart Gibbs. Some of the newer easy books are "I Am a Polar Bear" by J. Patrick Lewis, "A Song" by James Christopher Carroll, "Animals Go Vroom!" by Abe Cushman and "Poultrygeist" by Eric Geron.
"Happy Thanksgiving" is the theme for Storyhour on Tuesday, November 23, 2021. Storyhour is held from 10 to 11 a.m. every Tuesday throughout the year with stories, activities, crafts, puzzles and socialization, call or stop by for more information. 307-334-3274 is the Dial-A-Story number, call anytime to hear a recorded story sponsored by the Friends of the Library.
Browse all of the library's online offerings by going to http://niobraracountylibrary.org. You can browse local and statewide collections by using WyldCat and check out digital books, audiobooks, movies and more by using Libby or Hoopla. Be sure to also check out the Genealogy and Historical databases for local history! Your library card number and PIN will give you access where needed. Don't hesitate to call or stop by for help or more information.
Library hours are Monday, Tuesday, Thursday, Friday 10 a.m. to 6 p.m., and Wednesday 12 p.m. to 7 p.m.