The Friends of the Library will hold their annual Homemade Cookie, Candy, Soup & Bread sale on Wednesday, December 8 beginning at 3 p.m. Premade plates of cookies and candies will be available and you also have the opportunity to make your own selections; cookies and candies are sold by the pound. This fundraiser helps to provide children's programming and activities at the library throughout the year. Mark your calendar today!Did you know that the library has Wi-Fi mobile hotspots for circulation? The devices checkout for 7-days at a time. A Niobrara County Library card in good standing is required for checking out the devices, for more information call 307-334-3490 or stop by the library.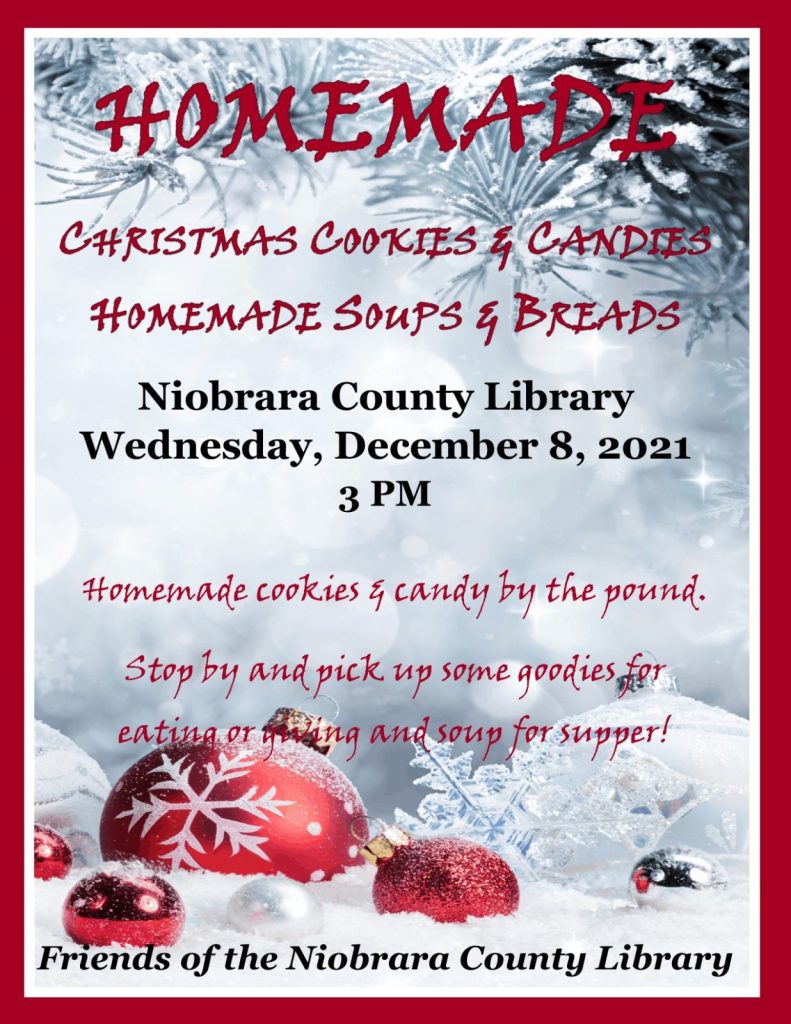 Meghan Casey and Rocky Mountain Puppets are performing at the library on Friday, December 10 at 1 p.m. Meghan has a fantastic Christmas show planned, be sure to attend! This program is sponsored by the Friends of the Library.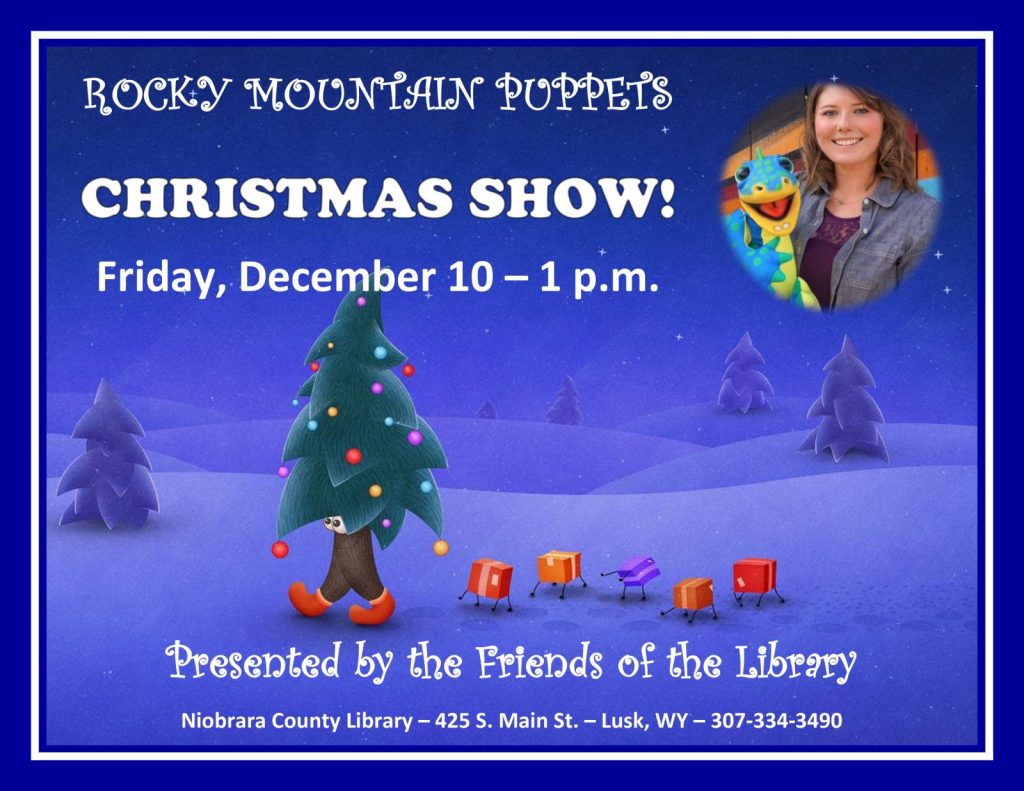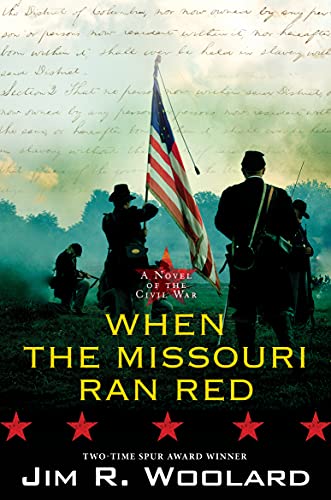 Jim R. Woolard's newest novel is entitled "When the Missouri Ran Red." 17-year-old Owen Wainright is captured and conscripted by the Confederate Army in the autumn of 1864 and against all odds he survives. But he is then caught in the crossfire of a deadly Yankee ambush and arrested and jailed in a union prison. Beaten and brutalized by guards, he begins to give up hope – until a U.S. Marshall comes to him with an unusual offer. If Owen helps to bring in his treacherous half-brother, he can have his freedom. However, the risks are great and the price of getting caught is death.
Other new fiction books are "Gunhand from Texas" by William Heuman,
"Strength Under Fire" by Lindsay McKenna, "The Blood of Innocents" by Sean Lynch, "No One Will Miss Her" by Kat Rosenfield, "Silverview" by John LeCarre, "The Book of Magic" by Alice Hoffman, "Marked Man" by Archer Mayor and "A Man With a Past" by Mary Connealy. A new young adult book is "Hello (From Here)" by Chandler Baker.
"Knit Hats with Wool1y Wormhead: Styles for the Whole Family" is among new non-fiction books along with "The Dressmakers of Auschwitz: the True Story of the Women Who Sewed to Survive" by Lucy Adlington and "Livingood Daily: Your 21-Day Guide to Experience Real Heath" by Dr. Blake Livingood.
The Lennea Lewis Slagle Children's Library has these new junior titles "I Survived the Galveston Hurricane, 1900" by Lauren Tarshis, "Willodeen" by Katherine Applegate, "Pax, Journey Home" by Sara Pennypacker and "Friends Forever" by Shannon Hale. Some of the newer easy books are "So You Want to Build a Library" by Lindsay Leslie, "Time is a Flower" by Julie Morstad, "Beaver and Otter Get Along – Sort Of, a Story of Grit and Patience Between Neighbors" by Sneed B. Collard III and "Wherever You Go, I want You to Know" by Melissa Kruger.
"Furry Christmas" is the theme for Storyhour on Tuesday, December 7, 2021.  Storyhour is held from 10 to 11 a.m. every Tuesday throughout the year! Call anytime to hear a recorded story by dialing 307-334-3274. The Friends of the Library sponsor this 24/7 storyline. Call today!
Check out the library's online catalog, WyldCat by going to http://niobraracountylibrary.org; search materials in our local library as well as statewide! You can use your library card number and PIN to place reserves on items and initiate interlibrary loans. Call or stop by for more information or help in using these resources.
 Library hours are Monday, Tuesday, Thursday, Friday 10 a.m. to 6 p.m., and Wednesday 12 p.m. to 7 p.m.