Meghan Casey & Rocky Mountain Puppets are scheduled to perform a Christmas show at the library on Friday, December 10 at 1 p.m. This talented ventriloquist always entertains, you won't want to miss this event. Sponsored by the Friends of the Library.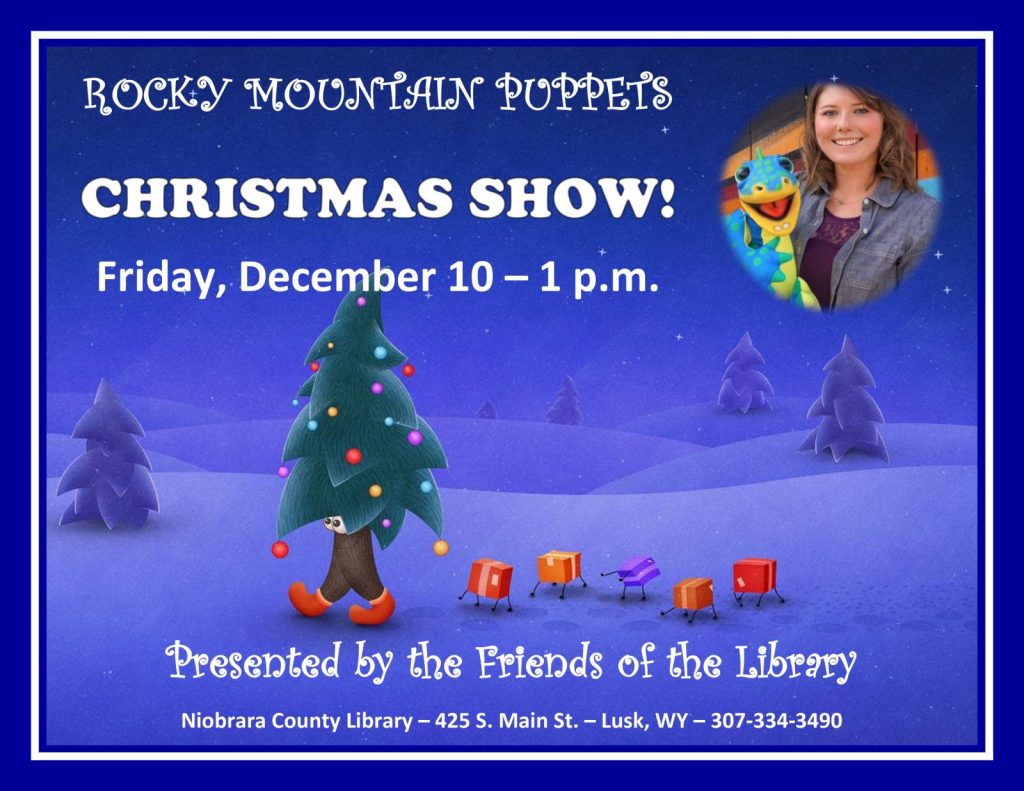 The library now has a Memory Care Kit available to circulate. The kit is designed for those who may have dementia or Alzheimer's and includes 4 35-piece puzzles, a busy board and the game "Call-to-Mind." The library also has jigsaw puzzles (300-1000 pieces) to check out!
Gale Legal Forms is available by visiting http://niobraracountylibrary.org and scrolling down, your library card number and PIN will give you access to Wyoming specific forms that are easily completed and printed. Check it out today and don't hesitate to stop in or call (307-334-3490) if you have questions.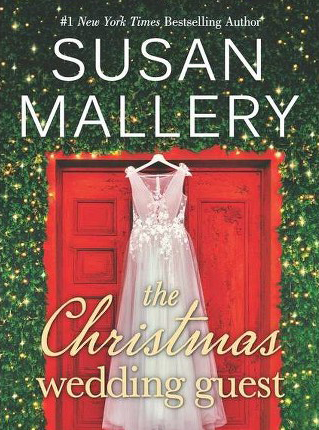 A new Christmas novel is "The Christmas Wedding Guest" by Susan Mallery. The Somerville sisters, Reggie and Dena, believe in love but they've lost faith it will happen to them. When their parents decide to renew their vows both girls are there to help. As the Christmas wedding draws closer, these two sisters just might unwrap the most treasured gift of all – love. "The Christmas Wedding Guest" is available digitally in Libby and Hoopla.
Other new holiday books are "Santa Cruise" by Fern Michaels, "A Little Christmas Spirit" by Sheila Roberts, "Keep Me Warm at Christmas" by Brenda Novak, "An Irish Country Yuletide" by Patrick Taylor, "Second Chance Christmas" by Lori Wilde, "Holidays on the Ranch" by Carolyn Brown, "So, This is Christmas" by Tracy Andreen and "Mistletoe Season" by Michelle Major. A new young adult novel is "Steelstriker" by Marie Lu.
Trisha Yearwood's newest book, "Trisha's Kitchen: Easy Comfort Food for Friends and Family" is now available in the non-fiction section along with "The Book of Hope: a Survival Guide for Trying Times" by Jane Goodall and "National Geographic's Complete Photo Guide: How to Take Better Pictures" by Heather Perry.
The Lennea Lewis Slagle Children's Library has these new junior titles "A Donkey Called Mistletoe" by Helen Peters, "Mystery on Magnolia Circle" by Kate Klise and "A Secret Shared" by Patricia MacLachlan. Some of the newer easy holiday books are "Bulldozer's Christmas Dig" by Candace Fleming, "The Tinysaurs Save Christmas" by Patricia Hegarty, "Countdown to Christmas With a Story a Day" by Charles M. Schulz, "Five Little Monkeys Looking For Santa" by Eileen Christelow and "Santa Jaws" by Bridget Heos.
"Christmas Joy" is the theme for Storyhour on Tuesday, December 14, 2021 and a special visitor is scheduled to attend!  Storyhour is held on Tuesdays from 10 to 11 a.m. throughout the year! The Friends of the Library sponsor Dial-A-Story, call the 24/7 storyline anytime by dialing 307-334-3274.
Be sure to visit the online catalog, WyldCat at http://niobraracountylibrary.org. Browse our local collection as well library holdings throughout Wyoming. Have you visited GoWyld.net lately? Your library card number and PIN give you access to journals, magazines and other research materials including test and skills preparation for everything from your Wyoming Driver's License to ASVAB practice tests. Check it all out today!
Library hours are Monday, Tuesday, Thursday, Friday 10 a.m. to 6 p.m., and Wednesday 12 p.m. to 7 p.m. Stop in soon!