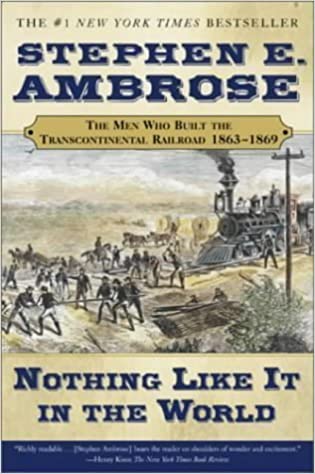 The winter book discussion series, "I Hear the Train A Comin'" begins with "Nothing Like it in the World: The Men Who Built the Transcontinental Railroad, 1863-1869" by Stephen Ambrose. Discussions are held on the first Monday of the month at 6 p.m. February through May and Barb Baker returns to facilitate. Stop by library to register and pick up the first book; other books in the series include "Iron Women: the Ladies Who Helped build the Railroad" by Chris Enss, "The West the Railroads Made" by Carlos Arnaldo Schwantes and James P. Ronda and "The Orphan Trains: Placing Out in America" by Marilyn Irwin Holt.
If you haven't registered your children for the Winter Afterschool series give the library at call at 334-3490 or stop by. Grades K-2 will gather on Tuesdays through February 22 and will feature toys and foods from different cultures. Grades 3-6 will delve into the "Secret Life of Insects" on Thursdays through February 24.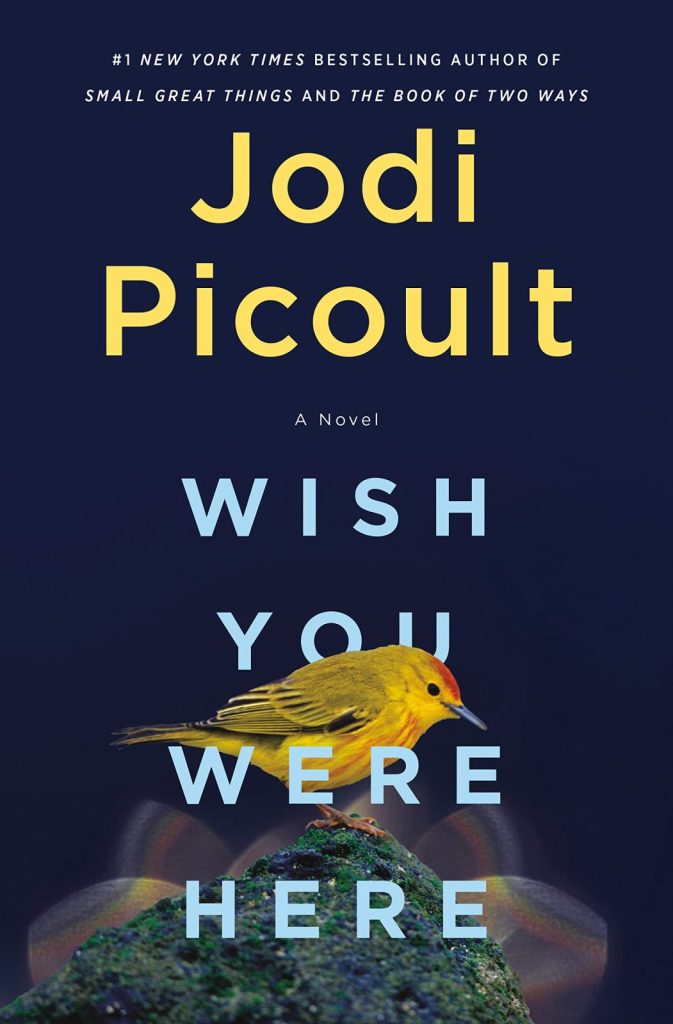 "Wish You Were Here" is Jodi Picoult's newest novel. Diane O'Toole is perfectly on track in her life and her job. She is sure that Finn is going to purpose on their romantic getaway to Galapagos. Then a virus appears that keeps Finn at his job in the hospital, but he urges her to take the trip anyway. Almost immediately her vacation goes awry. She is completely isolated as the island is put under quarantine and she finds herself examining her choices, her relationships and herself. "Wish You Were Here" is also available digitally through Libby/Overdrive.
Other new books are "Freedom's Song" by Kim Vogel Sawyer, "Guild Boss" by Jayne Castle, "Frontier Medicine" by Robert J. Randisi, "Oklahoma" by Michael Frederick, "The Becoming" by Nora Roberts, "At Love's Command" by Karen Witemeyer, "Harlem Shuffle" by Colson Whitehead and "The Lincoln Highway" by Amor Towles. A new young adult book is "Frankie & Bug" by Gayle Forman.
Recent additions to the non-fiction section are "The Man Who Broke into Auschwitz: a True Story of World War II" by Denis Avey, "Wildcat: the Untold Story of Pearl Hart, the Wild West's Most Notorious Woman Bandit" by John Boessenecker and "Garden Allies: the Insects, Birds, & Other Animals That Keep Your Garden Beautiful and Thriving" by Frederique Lavoipierre.
The Lennea Lewis Slagle Children's Library has these new junior titles "Foxes in a Fix" by W. Cameron Bruce, "Temple Alley Summer" by Sachiko Kashiwaba and "The Boy Who Made Everyone Laugh" by Heller Rutter. A few new easy books are "Grandude's Green Submarine" by Paul McCartney, "Chez Bob" by Bob Shea, "Cat Dog" by Mem Fox, "The Snowman and the Sun" by Susan Taghdis and "The Smart Cookie" by Jory John.
"Our Universe" is the theme for Storyhour on Tuesday, January 11, 2022. Storyhour is held from 10 to 11 a.m. every Tuesday throughout the year and includes stories, activities and crafts. The Friends of the Library sponsor Dial-A-Story, call 334-3274 anytime to hear a recorded story.
Browse local history by visiting the library's website: http://niobraracountylibrary.org. Let us know if you have historical additions or images we can add to the database!
Library hours are Monday, Tuesday, Thursday, Friday 10 a.m. to 6 p.m., and Wednesday 12 p.m. to 7 p.m. We hope to see you soon!