The library will be closed on Monday, January 17, 2022 in observation of Martin Luther King, Jr. and Wyoming Equality Day. Regular hours will resume on Tuesday at 10 a.m.
If you haven't registered for the winter book discussion series, "I Hear the Train A Comin'" there is still time. The first book is Stephen E. Ambrose's "Nothing Like It in the World: The Men Who Built the Transcontinental Railroad, 1863-1869" which will be discussed on Monday, February 7 at 6 p.m. Barb Baker returns to facilitate discussion. Stop by the library to register and pick up the first book.
The winter movie series features the same theme and the first dinner & movie will be "Strangers on A Train" on Monday, January 31 at 6 p.m. Mark your calendar now! Library programs are free and open to the public.
Browse all of the library's events, the online catalog and historical databases by going to http://niobraracountylibrary.org. If needed, your library card and PIN will give you access.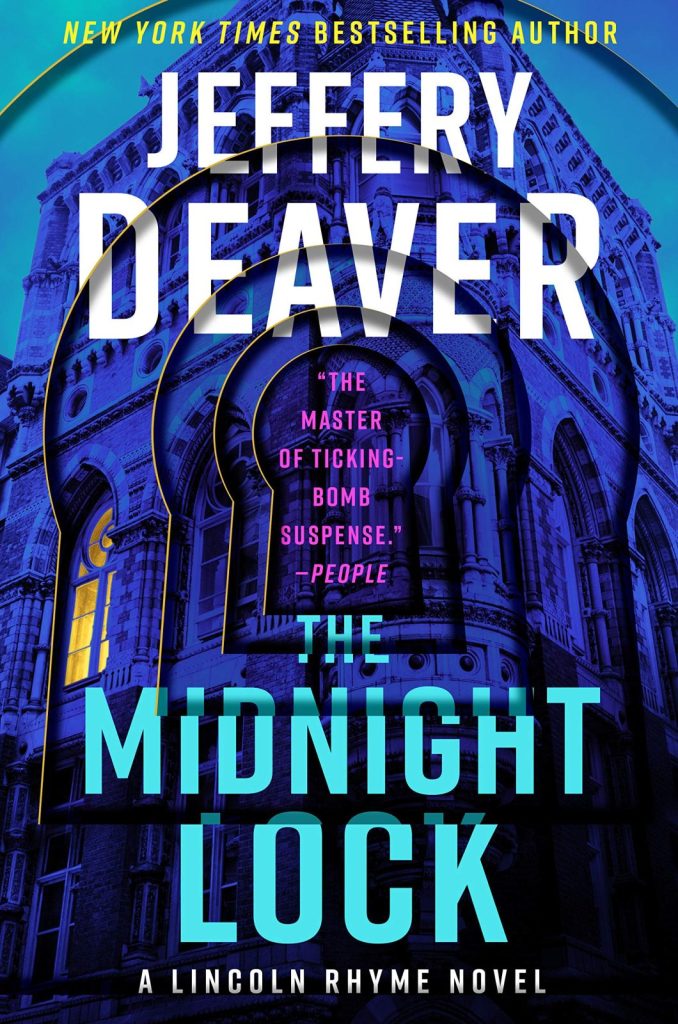 Jeffery Deaver's latest novel is "The Midnight Lock." A woman awakes in her New York City apartment to find that someone has picked her supposedly impregnable lock and rearranged her things, even sitting beside her while she slept. Lincoln Rhyme and Amelia Sachs are enlisted to track down "the Locksmith," but an internal investigation uncovers a crucial mistake in one of Rhyme's previous cases. He's fired as a consultant for NYPD – and must conduct his hunt for the Locksmith under cover of darkness. "The Midnight Lock" is available on CD and digitally in Libby/Overdrive.
Other new books are "The Sentence" by Louise Erdrich, "Clive Cussler's The Devil's Sea" by Dirk Cussler, "A Quiet, Little Town" by William W. Johnstone, "The Dark Hours" by Michael Connelly, "Go Tell the Bees That I am Gone" by Diana Gabaldon, "Fear No Evil" by James Patterson, "Gated Prey" by Lee Goldberg, "High Country" by Jason Manning and "Jade War" by Fonda Lee. A new young adult book is "City of the Dead" by James Patterson.
"The Woman All Spies Fear: Code Breaker Elizebeth Smith Friedman & Her Hidden Life" by Amy Butler Greenfield is among new non-fiction along with "A Rebel in Auschwitz: the True Story of the Resistance Hero Who Fought the Nazis From Inside the Camp" by Jack Fairweather and "Jesus Politics: How to Win Back the Soul of America" by Phil Robertson.
The Lennea Lewis Slagle Children's Library has these new junior titles "Franklin Endicott and the Third Key" by Kate DiCamillo, "The Outlaws Scarlett and Browne" by Jonathan Stroud and "Life is Good" by Cam Higgins. Some of the newer easy books include "Noodleheads Do the Impossible" by Tedd Arnold, "The Second Race of Rabbit and Tortoise" by Dan Luo, "Return of the Underwear Dragon" by Scott Rothman and "Hamsters Make Terrible Roommates" by Cheryl B. Klein.
"Snowflakes!" is the theme for Storyhour on Tuesday, January 18, 2022.  Storyhour is held weekly on Tuesdays throughout the year from 10 to 11 a.m. Join Miss Tina for stories, crafts, activities and the chance to check out library books to take home and read! Have you called Dial-A-Story lately? The number is 307-334-3274 to hear a recorded story anytime. Call today! Dial-A-Story is sponsored by the Friends of the Library.
 We hope you stop by the library soon! Hours are 10 a.m. to 6 p.m. on Monday, Tuesday, Thursday and Friday and Noon to 7 p.m. on Wednesday.