The first of four movies in the "I Hear the Train A Comin'" dinner and movie series is Alfred Hitchcock's "Strangers on a Train" on Monday, January 31 at 6 p.m. When two strangers – tennis star Guy Haines, whose wife will not grant him a divorce, and wealthy but deranged young Bruno Anthony, who wants to be rid of his father – happen to meet on a train from Washington to New York the conversation casually turns to a possibly perfect crime: what if each committed a murder for the other? There is nothing to connect the two men. No apparent motive for either killing. When the trip ends, Guy believes the conversation was hypothetical and that he will never see Bruno again. Then, his wife is murdered . . . The film is rated PG and 101 minutes. Deane Tucker, Chadron State College Professor facilitates discussion; a light meal is available. Library programs are free and open to the public.
 Mark your calendar for Wednesday, February 9 and the Friends of the Library's first RIF (Reading Is Fun) program at 6:30 p.m.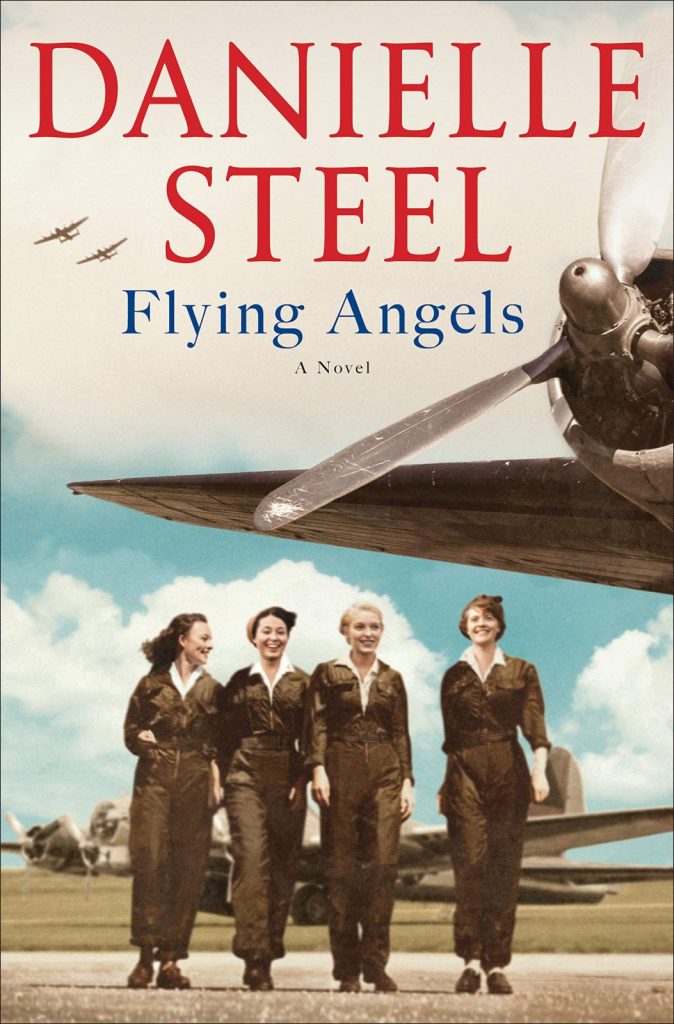 "Flying Angels" is Danielle Steel's latest novel. After the attack on Pearl Harbor and fresh out of nursing school with a passion and a born gift for helping others, both Audrey and her friend enlist in the Army. They join the Elite Medical Air Evacuation Transport Squadron. Risking their lives on perilous missions, they fly into enemy territory almost daily to rescue wounded soldiers from the battlefield. Knowing they will not achieve any rank and will receive little pay, these "Flying Angels" give their all in the fight for freedom. "Flying Angels" is available digitally in Libby and also on CD.
Other new books are "False Evidence" by James Chandler, "Mercy" by David Baldacci, "At the Crossroads" by B.J. Daniels, "The Sheriff" by Chuck Tyrell, "The Left-Handed Twin" by Thomas Perry, "Someone Perfect" by Mary Balogh, "Every Mother's Son" by William W. Johnstone and "Lost Mountain Pass" by Larry D. Sweazy. "Cytonic" by Brandon Sanderson is now available in the young adult section.
New non-fiction titles are "This Must Be the Place: Dispatches & Food from the Homefront" by Rachael Ray, "The Holistic RX: Your Guide to Healing Chronic Inflammation and Disease" by Madiha Saeed, M.D. and "Plandemic: Fear is the Virus, Truth is the Cure" by Mikki Willis.
The Lennea Lewis Slagle Children's Library has these new junior titles "Myth of the Rain Forest Monster" by Gertrude Chandler Warner, "Little Polar Bear Rescue" by Rachel Delahaye and "Stuck" by Jennifer Swender. Among the newer easy books are "Goodnight, Little Penguin" by Amanda Wood, "Fluffy McWhiskers: Cuteness Explosion" by Stephen W. Martin, "Unicorn Night, Sleep Tight" by Diana Murray and "Princess Faith's Garden Surprise" by Jeanna Young.
"Money and Counting!" is the theme for Storyhour on Tuesday, January 25, 2022.  Storyhour is held from 10 to 11 a.m. every Tuesday throughout the year.
Call 307-334-3274 anytime to hear a recorded story. Dial-A-Story is sponsored by the Friends of the Library.
The library hosts two digital libraries Libby, powered by Overdrive, and Hoopla. These are available on your PC and/or through their apps on your mobile devices. Your library card number and PIN will give you access to thousands of popular ebooks, audiobooks, music, magazines (over 3000!), comics, movies and television. Check it all out today and don't hesitate to stop by the library for more information.
Library hours are Monday, Tuesday, Thursday, Friday 10 a.m. to 6 p.m., and Wednesday 12 p.m. to 7 p.m.