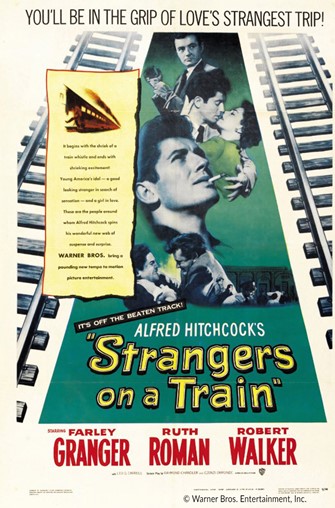 Monday, January 31 the first of four films in the "I Hear the Train A Comin'" dinner & movie series will be featured at the library at 6 p.m. The classic suspense film, "Strangers on a Train" was directed by Alfred Hitchcock and is considered to be one of his best. Deane Tucker returns to facilitate discussion and a light meal will be available. Library programs are free and open to the public.
The Friends of the Library will host their first Reading is Fun (RIF) program on Wednesday, February 9 at 6:30 p.m. at the library. Local FBLA students will perform a skit based on the book, "Dinosaur Mardi Gras." Children will all have the opportunity to create their own Mardi Gras mask and everyone will be able to select a book to keep! Plan now to bring your children to this fun event. RIF will also be held on Wednesday, March 9 and Wednesday, April 13.
The library has Wi-Fi mobile hotspots for circulation. The devices checkout for 7 days with a zero-tolerance overdue policy. A Niobrara County Library card in good standing is required for checking out the devices, for more information stop by the library.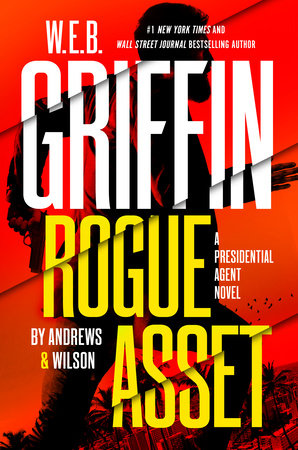 Creator W.E.B. Griffin's latest Presidential Agent novel is "Rogue Asset" written by Brian Andrews. Secretary of State Frank Malone has been kidnapped from his Cairo hotel and his security detail wiped out. President Natalie Cohen calls for Charlie Castillo to come out of retirement to direct a new Presidential Agent – Captain P.K. "Pick" McCoy Jr., USMC. Charlie may be too old to kick in doors, but McCoy is just the man to get the job done and, it's a good thing there are two of them… "Rogue Asset" is also available digitally through Libby and on CD.
Other new books are "Jade Legacy" by Fonda Lee, "The Heart's Charge" by Karen Witemeyer, "True Crime Story" by Joseph Knox, "Sweet Talking Rancher" by Kate Pearce, "Autopsy" by Patricia Cornwell, "Fury at Three Forks" by D.B. Newton, "One Night with a Cowboy" by Sara Richardson and "The Jealousy Man and Other Stories" by Jo Nesbo. A new young adult book is "The Inheritance Games" by Jennifer Lynn Barnes.
"Paradise Found: a High School Football Team's Rise From the Ashes" by Bill Plaschke is among new non-fiction along with "Our First Civil War: Patriots and Loyalists in the American Revolution" by H.W. Brands and "Wyoming Singletrack: a Mountain Bike Trail Guide" by Jerimiah Rieman.
The Lennea Lewis Slagle Children's Library has these new junior titles "The Samosa Rebellion" by Shanthi Sekaran, "Stowaway" by John David Anderson and "Yusuf Azeem is Not a Hero" by Saadia Faruqi. Picture books include "Redlocks and the Three Bears" by Claudia Rueda, "Moose's Book Bus" by Inga Moore, "Tea For Two" by Melody Mews and "Forty Winks: a Bedtime Adventure" by Kelly DiPucchio.
"Love Bug" is the theme for Storyhour on Tuesday, February 1, 2022.  Storyhour is held from 10 to 11 a.m. every Tuesday throughout the year. Your children are welcome for stories, crafts, activities and social interactions! Dial 307-334-3274 anytime to hear a recorded story. Dial-A-Story is sponsored by the Friends of the Library.
Check out GoWyld.net for reliable research! Thousands of searchable databases of journals, periodicals, reference books and video clips are easily attained. Your library card number (29092…) and PIN give you access. Don't hesitate to stop by the library for more information!
Library hours are Monday, Tuesday, Thursday, Friday 10 a.m. to 6 p.m., and Wednesday 12 p.m. to 7 p.m.