The Friends of the Library will host their first Reading is Fun (RIF) program on Wednesday, February 9 at 6:30 p.m. at the library. Local FBLA students will perform a skit based on the book, "Dinosaur Mardi Gras." Children will all have the opportunity to create their own Mardi Gras mask and everyone will be able to select a book to keep! Plan now to bring your children of all ages to this fun event. RIF will also be held on Wednesday, March 9 and Wednesday, April 13.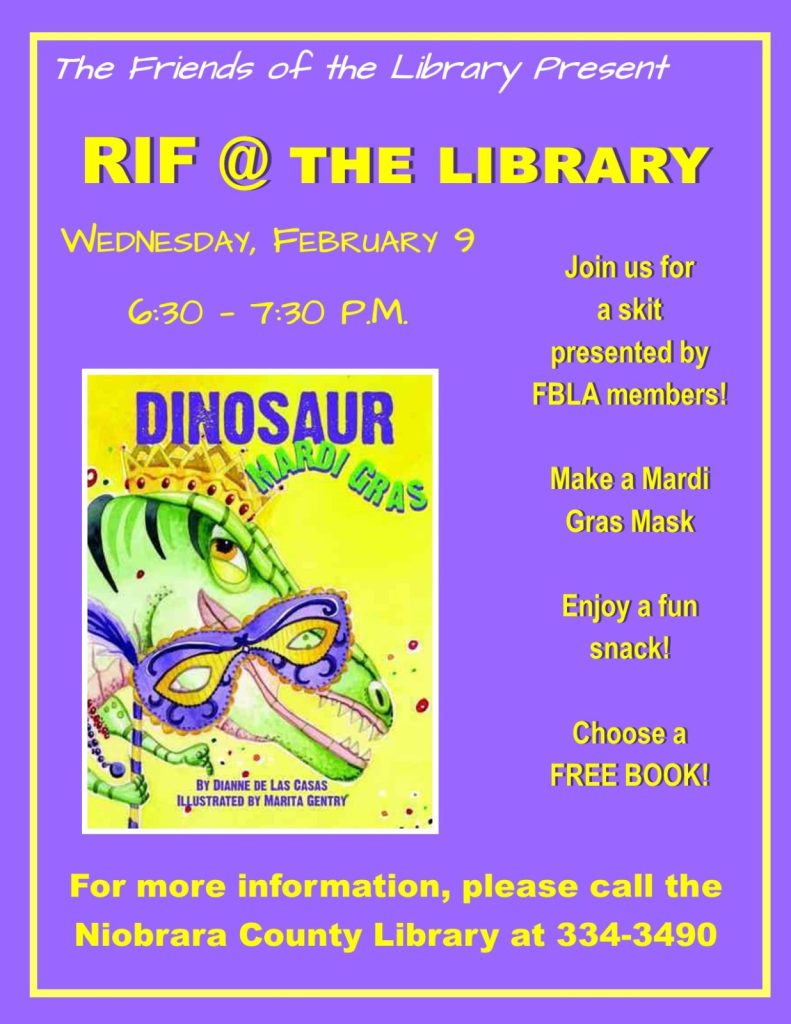 "Nothing Like it in the World" by Stephen E. Ambrose kicks off the book discussion series, "I Hear the Train a Comin'" on Monday, February 7 at 6 p.m. If you haven't picked up a book there is still time!
Stop by the library anytime to pick up your seeds from the Heirloom and Sustainable Seed Library. The seeds are suitable for saving and for use year to year as well as for long-term storage. Library books on seed saving are available to check out as well as a plethora of gardening books! Stop in and check it all out!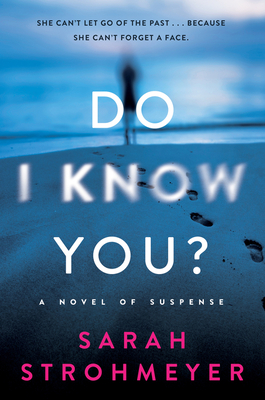 "Do I Know You?" is the title of Sarah Strohmeyer's latest novel. Jane Ellison is a "super recognizer" – she's able to identify strangers by the slightest facial details. When she spies Bella Valencia in a crowded airport, she's convinced she's found the woman responsible for her sister Kit's disappearance and presumed death eleven years earlier. Her attempt to detain Bella ends with Jane being fired and humiliated. Jane is ready to risk everything to expose Bella, but the more she digs into what happened that night she questions her own assumptions. "Do I Know You" is also available digitally in Libby.
Other new books are "Showdown" by Allan Vaughan Elston, "To the River's End" by William W. Johnstone, "Texas" by Michael Frederick, "The Sunshine Club" by Carolyn Brown, "The Defense Lawyer" by James Patterson, "The Hostile Hills" by E.E. Halleran and "Sharpe's Assassin" by Bernard Cornwell. A new young adult book is "Starsight" by Brandon Sanderson.
"What Dogs Want: an Illustrated Guide For Truly Understanding Your Dog" by Mat Ward is among new non-fiction titles along with "Bittman Bread: No Knead Whole Grain Baking For Every Day" by Mark Bittman, "Traditional Crafts & Skills From the Country" by Monte Burch and "Five-Ingredient Dinners: 100+ Fast, Flavorful Meals" from America's Test Kitchen.
 The Lennea Lewis Slagle Children's Library has these new junior titles "Eva at the Beach" by Rebecca Elliott, "Escape from Atlantis" by Kate O'Hearn and a new series "Explorer Academy" by Trudi Trueit. Among the newer easy books are "The Creature of Habit" by Jennifer E. Smith, "Dancing with Grandad: a Alzhemier's Story for Children and the Family" by Linda Bozzo, "The Tiny Star" by Mem Fox and "Cranky Chicken" by Katherine Battersby.
"Happy Valentine's Day" is the theme for Storyhour on Tuesday, February 8, 2022, there will be all kinds of fun for everyone! Storyhour is held from 10 to 11 a.m. every Tuesday throughout the year. Call anytime to hear a recorded story by dialing 307-334-3274. Dial-A-Story is sponsored by the Friends of the Library.
Be sure to visit the online catalog, WyldCat by going to http://niobraracountylibrary.org. Your library card number and PIN will give you access your account along with the ability to check out digital materials and access the research databases through GoWyld.net Be sure to call or stop by if you have questions.
Library hours are Monday, Tuesday, Thursday, Friday 10 a.m. to 6 p.m., and Wednesday 12 p.m. to 7 p.m.