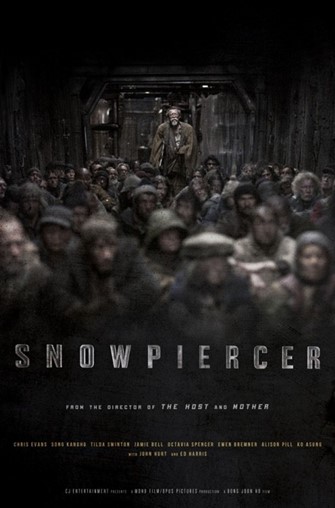 The Dinner and Movie series, "I Hear the Train A Comin'" continues on Monday, February 28 with "Snowpiercer" at 6 p.m. The train, Snowpiercer, has been home to the 2031 world's survivors and has been hurtling around the globe for 17 years. A group of lower-class citizens living in squalor at the back of the train are determined to get to the front of the train where the elite live; a revolution is not unexpected… "Snowpiercer" is rated R and 126 minutes. Deane Tucker, Chadron State College Professor facilitates discussion; a light meal is available. Library programs are free and open to the public.
The Friends of the Library will present the second of three Reading Is Fun (RIF) programs on Wednesday, March 9 at 6:30 p.m. The puppet show "Little Green O'Glenn and the Lazy Leprechauns" will be featured along with crafts and snacks. Children will also be able to select their own book to keep; children that missed the February RIF will be able to select 2 books! Plan now to bring your children.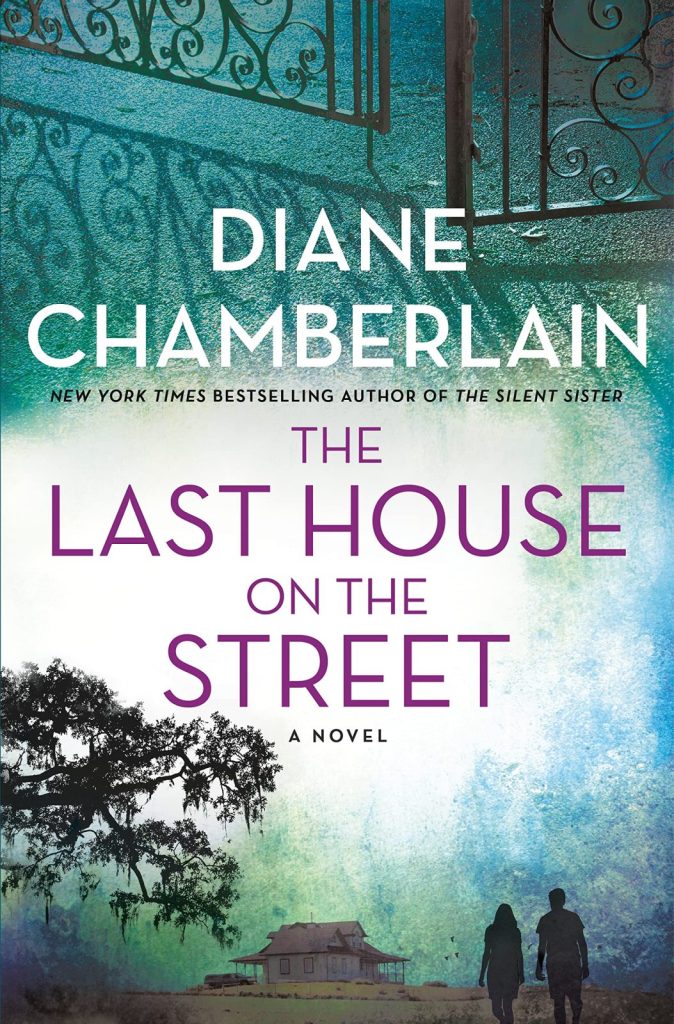 Diane Chamberlain's latest novel is "The Last House on the Street." Growing up in Round Hill, North Carolina, Ellie Hockley was raised to be a proper southern lady. When she became a volunteer to help register black voters, her parents were scandalized. Then she loses her heart to a fellow volunteer and discovers the frightening true nature of people living in Round Hill. 45 years later Kayla Carter is warned by Ellie not to move into her new house in the Shadow Ridge development because there is a dark history of the land where the house was built. Two women, two stories. Both on a collision course with the truth. "The Last House on the Street" is digitally available in Libby.
Other new books are "A Thousand Steps" by T. Jefferson Parker, "Lightning in a Mirror" by Jayne Ann Krentz, "Robert B. Parker's Bye Bye Baby" by Ace Atkins, "The Silver Bullets of Annie Oakley" by Mercedes Lackey, "The Starless Crown" by James Rollins "Savage Road" by Christine Feehan and "Red River Vengeance" by William W. Johnstone.
New non-fiction books are "Emotional: How Feelings Shape Our Thinking" by Leonard Mlodinow, "Wonder Walls: How to Transform Your Space with Colorful Geometrics, Graphic Lettering, and Other Fabulous Paint Techniques" by Phoebe Cornog and "Free-Motion Combinations: Unlimited Quilting Designs" by Christina Cameli.
The Lennea Lewis Slagle Children's Library has these new junior titles "The Princess in Black and the Mysterious Playdate" by Shannon Hale, "Otto: a Palindrama" by Jon Agee, and "All Pets Allowed" by Adele Griffin. A few of the newer easy books are "Princess Hope and the Hidden Treasure" by Jeanna Young, "Captain Cat and the Pirate Lunch" by Emma J. Virjan, "Group Hug" by Jean Reidy and "Paddington and the Pigeon" by Alyssa Satin Capucilli.
"Something Fishy" is the theme for Storyhour on Tuesday, March 1, 2022. Storyhour is held from 10 to 11 a.m. every Tuesday throughout the year. The Friends of the Library sponsor Dial-A-Story, call 307-334-3274 anytime to hear a recorded story!
Use your library card number and PIN to access all of the library's online offerings at http://niobraracountylibrary.org! There is free access to ebooks, movies, music, magazines, comics as well as research databases that feature peer-reviewed material and primary sources! Stop by the library for a lesson anytime! Library hours are Monday, Tuesday, Thursday, Friday 10 a.m. to 6 p.m., and Wednesday 12 p.m. to 7 p.m. Stop in soon!