The Friends of the Library postponed the RIF (Reading is Fun) program on March 9 due to weather until Wednesday, March 23 at 6:30 p.m. "Little Green O'Glenn & the Lazy Leprechauns" will feature Future Business Leaders of America performing a puppet show about three lazy leprechauns who learn a valuable lesson. Children will enjoy a craft, a snack and have the opportunity to select a book for their very own! The third RIF program will be held on Wednesday, April 13 at 6:30 p.m. with puppeteer Markie Scholz.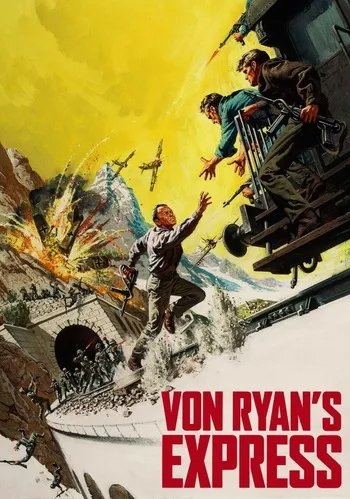 Monday, March 28 the dinner & movie series, "I Hear the Train A Comin'" continues with "Von Ryan's Express" at 6 p.m. American combat pilot Col. Joseph Ryan (Frank Sinatra) is shot down over Nazi-controlled Italy and joins U.S. and English WWII troops in a prison camp during the summer of 1943. Given the insulting nickname "Von Ryan" because he initially seems more concerned with surviving than escaping, the colonel eventually leads allied prisoners in a daredevil race for freedom by commandeering an entire German freight train bound for Switzerland. This 1965 film is not rated and is 117 minutes. Deane Tucker, PhD. Chadron State College Professor facilitates discussion and a light meal is available. Library programs are free and open to the public.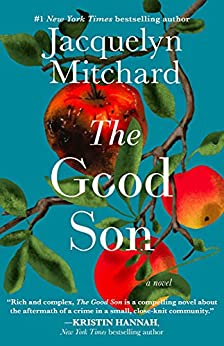 "The Good Son" is Jacquelyn Mitchard's latest novel. Stephen was seventeen when he went to prison for the murder of his girlfriend – a crime he has no memory of committing. After 3 years, he is released and his efforts to make amends are met by escalating threats galvanized by her mother. Thea, Stephen's mother, suspects darker forces are at play. As she struggles to understand her son, she wonders what hidden secrets are yet to be uncovered, especially the truth about the night his girlfriend, Belinda, died. The "Good Son" audio is available in Hoopla.
Other new books are "Satan's Guns" by James Clay, "City of the Dead" by Jonathan Kellerman, "Only for You" by Barb Curtis, "Steal" by James Patterson, "Choctaw Trail" by Preston Lewis, "Alaska Dreams" by Jennifer Snow and "Savage Sunday" by William W. Johnstone.
New non-fiction books are "The Story of You: An Enneagram Journey to Becoming Your True Self" by Ian Morgan Cron, "Office 365 All-In-One for Dummies" by Peter Weverka and "Attracting Beneficial Bugs to Your Garden: a Natural Approach to Pest Control" by Jessica Walliser.
The Lennea Lewis Slagle Children's Library has these new junior titles "Muchos Changes" by Juana Medina, "Bully for You" by Paul Tobin and "Blue, Barry, & Pancakes: Danger on Mount Choco" by Dan & Jason. A few of the newer easy books are "The Thing Lenny Loves Most About Baseball" by Andrew Larsen, "Fergus and Zeke and the 100th Day of School" by Kate Messner, "Can I Have a Turn" by Norm Feuti and "That Egg is Mine: a Silly Book about Sharing" by Liz Goulet Dubois.
"Spring Time!" is the theme for Storyhour on Tuesday, March 22, 2022. Storyhour is held from 10 a.m. to 11 a.m. throughout the year on Tuesdays. Plan now to bring your child for stories, interactive activities and crafts!
The Friends of the Library sponsor Dial-A-Story, call 307-334-3274 anytime to hear a recorded story!
Have you browsed the historical databases available on the library's website? Check out local history by going to http://niobraracountylibrary.org and clicking on Historicals.
Library hours are Monday, Tuesday, Thursday, Friday 10 a.m. to 6 p.m., and Wednesday 12 p.m. to 7 p.m.