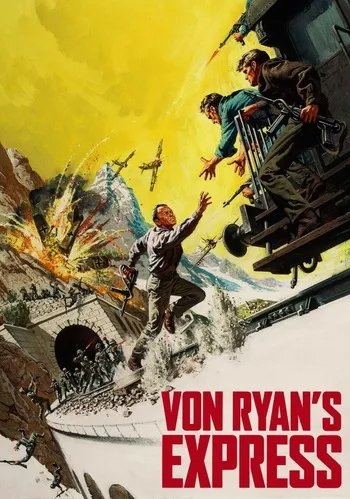 Monday, March 28 the Dinner & Movie series, "I Hear the Train A Comin'" continues with "Von Ryan's Express" at 6 p.m. American combat pilot Col. Joseph Ryan (Frank Sinatra) is shot down over Nazi-controlled Italy and joins U.S. and English WWII troops in a prison camp during the summer of 1943. Given the insulting nickname "Von Ryan" because he initially seems more concerned with surviving than escaping, the colonel eventually leads allied prisoners in a daredevil race for freedom by commandeering an entire German freight train bound for Switzerland. This 1965 film is not rated and is 117 minutes. Deane Tucker, PhD. Chadron State College Professor facilitates discussion and a light meal is available. Library programs are free and open to the public.
Adelle DesEnfants will be the featured artist at the library during the month of April. Adelle is a high school senior and has enjoyed art ever since she could pick up a pencil. She enjoys trying new media including oils, chalk pastels, watercolor, clay, and acrylics both in art class and at home and embraces new artistic challenges even though landscapes are her favorite. An artist reception with Adelle will be held on Wednesday, April 6 at 5 p.m. at the library.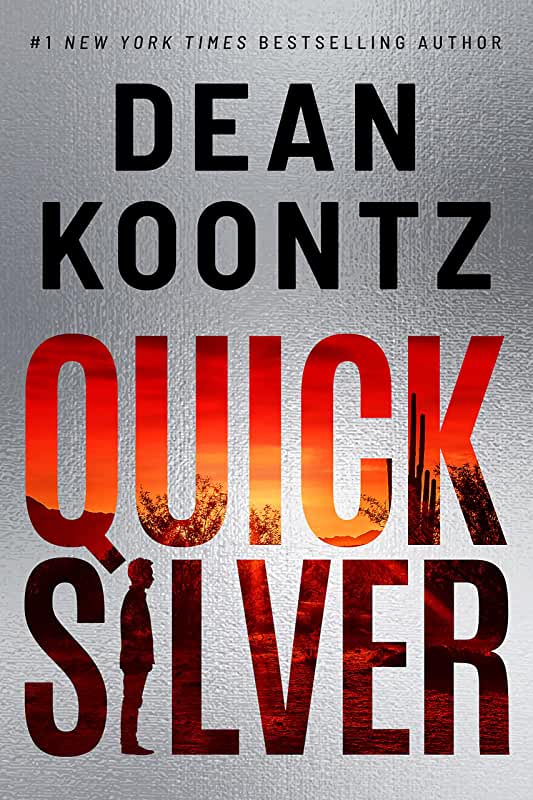 Dean Koontz's latest novel is "Quicksilver." Quinn Quicksilver was born a mystery – abandoned at three days old on a desert highway in Arizona. Raised in an orphanage, Quinn had a happy if unexceptional life – until the day he drove out in the middle of nowhere and found a coin worth a lot of money. Now he finds himself on the run from two government agents and who knows what else – fleeing for his life. "Quicksilver" is also available on CD.
Other new books are "Fire Mountain and Other Survival Stories" by Michael Zimmer, "Emerald Trails" by Jackson Gregory, "Librarians of the West" edited by Hazel Rumney, "The Horsewoman" by James Patterson, "The Midnight Ride" by Ben Mezrich, "River Guns" by Jeanne Williams, "Dark Horse" by Gregory Hurwitz and "Till Death" by William W. Johnstone.
New non-fiction books are "Recitatif" by Toni Morrison, "Not Drinking Tonight: a Guide to Creating a Sober Life You Love" by Amanda White and "How to Frame Your Own Pictures" by Jane Warren.
The Lennea Lewis Slagle Children's Library has these new junior titles "Storm on Snowbelle Mountain" by Rebecca Elliot, "Lawnmageddon" by Paul Tobin and "Good-bye Stacey, Good-bye" by Gabriela Epstein. Several of the newer easy books include "Poppy's Big Day" by Sebastian Belle, "What is Love?" by Mac Barnett, "Peter Rabbit 2: Bunny Trouble" by Penquin Young Readers Group and "Clever Cub and the Easter Surprise: by Bob Hartman.
"Caterpillar!" is the theme for Storyhour on Tuesday, March 29, 2022.  Storyhour is held from 10 to 11 a.m. every Tuesday throughout the year. Call 307-334-3274 anytime to hear a recorded story. Dial-A-Story is sponsored by the Friends of the Library.
Have you browsed the historical databases available on the library's website? Check out local history by going to http://niobraracountylibrary.org and clicking on Historicals.
Library hours are Monday, Tuesday, Thursday, Friday 10 a.m. to 6 p.m., and Wednesday 12 p.m. to 7 p.m. Stop by soon!