It's time to register for the library's summer reading Hey Kids program! Stop by the library, set your goals, check out your books and start reading! This goal-based program is for all ages – even adults! Each time a goal is met twice, you'll receive a prize! The first week of the program is the week of May 23! Stop in and register anytime!
Throughout the summer the library will host LegoTime on Tuesdays at 1 p.m. and "Reading with Sophie" at 2 p.m. Wednesdays will feature Craft Time from 1-2 p.m., with projects all centered around our "Oceans of Possibilities" theme. On Thursday's movies will be shown at 1 p.m. Several performers are scheduled this summer, be sure to watch for more information!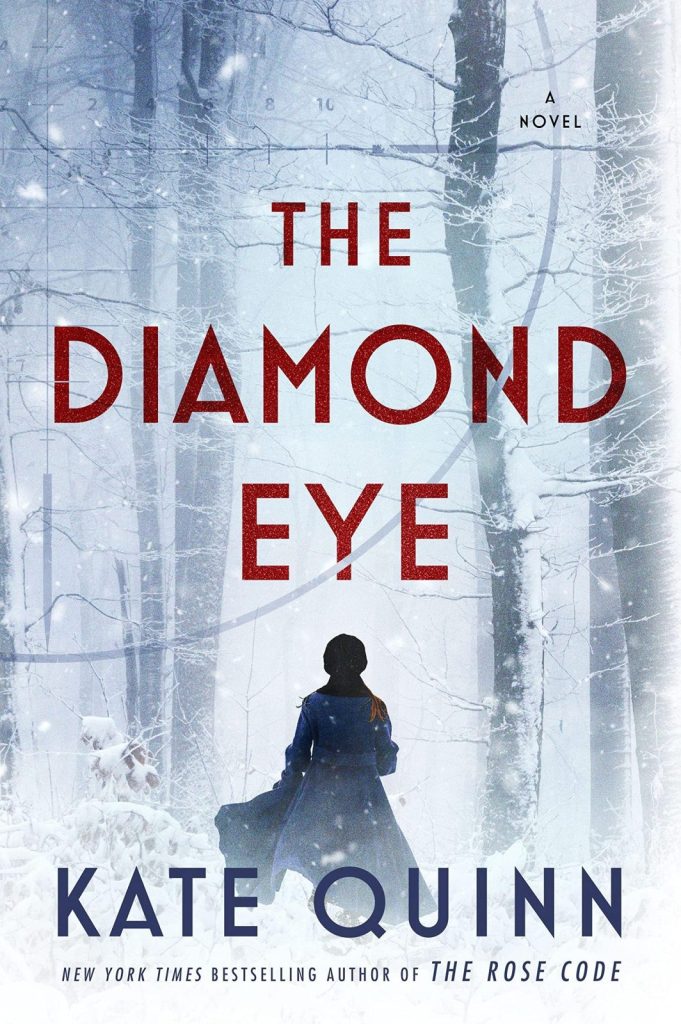 "The Diamond Eye" by Kate Quinn is based on a true story. Mila Pavlichenko organized her life around her library job and her son. Then Hitler's invasion into Russia sends her on a different path. Given a rifle and sent to join the fight, Mila must transform herself into a deadly sniper. News of her 300th kill makes her a national hero and she is sent to America on a goodwill tour. There is an unexpected friendship with First Lady Eleanor Roosevelt and a silent fellow sniper that offer the possibility of happiness; but, an old enemy joins forces with a new foe and Mila finds herself battling her own demons and enemy bullets in the deadliest duel of her life. "The Diamond Eye" is also available digitally in Libby.
Other new books are "Showdown Trail: the Red Rider of Smoky Range" by William Colt MacDonald, "Falling For You" by Barb Curtis, "A Wedding on Sunshine Corner" by Phoebe Mills, "Robert Ludlum's the Treadstone Transgression" by Joshua Hood, "The Magnolia Palace" by Fiona Davis, "The Candy House" by Jennifer Egan and "The Violent Storm" by William W. Johnstone.
New non-fiction books are "Dancing to the End of Our Rainbow: a Memoir" by Evelyn Neil, "The Great Reset: Joe Biden and the Rise of 21st Century Fascism" by Glenn Beck and "How to Garden When You Rent" by Matthew Pottage.
The Lennea Lewis Slagle Children's Library has these new junior titles "Just Harriet" by Elana K. Arnold, "Clarice the Brave" by Lisa McMann and "A Kitten in Gooseberry Park" by Cynthia Rylant. A few of the newer easy books are "1001 Things to Spot on a Vacation" by Hazel Maskell, "The Spring Rabbit" by Angela McAllister, "The Library Fish" by Alyssa Satin Capucilli, and a new series "Spots and Stripes" with Holiday Stories by Laurie B. Friedman.
"Whose Garden!" is the theme for Storyhour on Tuesday, May 24, 2022. Storyhour is held from 10 to 11 a.m. every Tuesday throughout the year! Stop in soon!
Dial-A-Story is sponsored by the Friends of the Library, call 307-334-3274 anytime to hear a recorded story.
Ebooks, digital audio, magazines, movies, comics, music and more are available through the app, Libby, powered by Overdrive and Hoopla. Available either on your computer or through their apps these libraries offer everything from the most recent popular books to classics. Your library card and PIN give you access, if you have questions, call (307-334-3490) or stop by the library! Check it out today!
Visit the library's webpage: http://niobraracountylibrary.org for information about library events, local history and more!
Library hours are Monday, Tuesday, Thursday, Friday 10 a.m. to 6 p.m., and Wednesday 12 p.m. to 7 p.m.