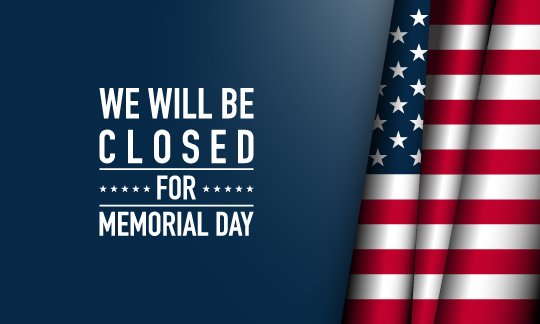 The library will be closed on Monday, May 30 in observation of Memorial Day. Regular hours will resume on Tuesday, May 21 at 10 p.m.
Register for Paint @ the Library on Monday, June 13 at 1 p.m. by calling 307-334-3490! The event is for all ages; children under 10 should be accompanied by an adult.
"Cellular Rejuvenation" is the topic for a program on Wednesday, June 8 at the library at 6 p.m. Andrea Miller will share ideas to make simple changes to support your body's function, create energy and restore balance. She is trained in nutrition, detoxification, applied kinesiology, bio-cellular resonance scanning, energy work and other natural approaches. Bring your questions! Library programs are free and open to the public.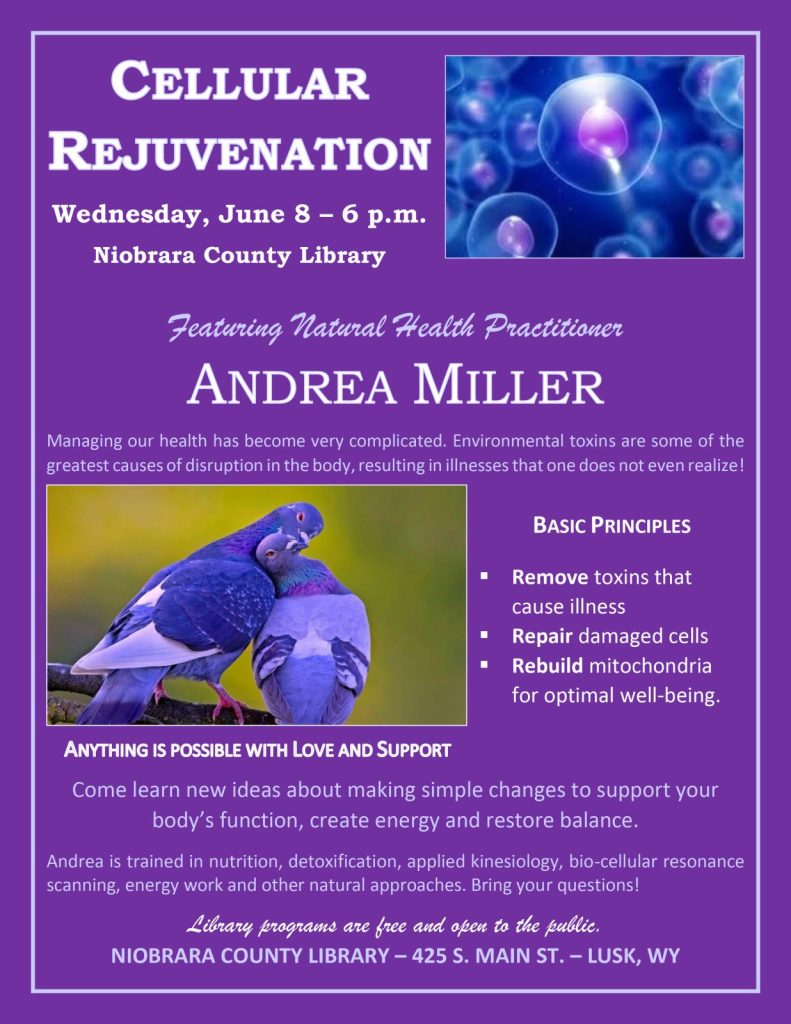 Regular weekly children's programming during the summer months include Storyhour each Tuesday from 10-11 a.m., LegoTime at 1 p.m. and Read with Sophie at 2 p.m. Oceans of Possibilities Crafting is each Wednesday at 1:00 and Afternoon Movies are scheduled on Thursdays at 1:00. Several live performances are also scheduled this summer, some will preempt regularly scheduled programs. For more information call the library at 307-334-3490.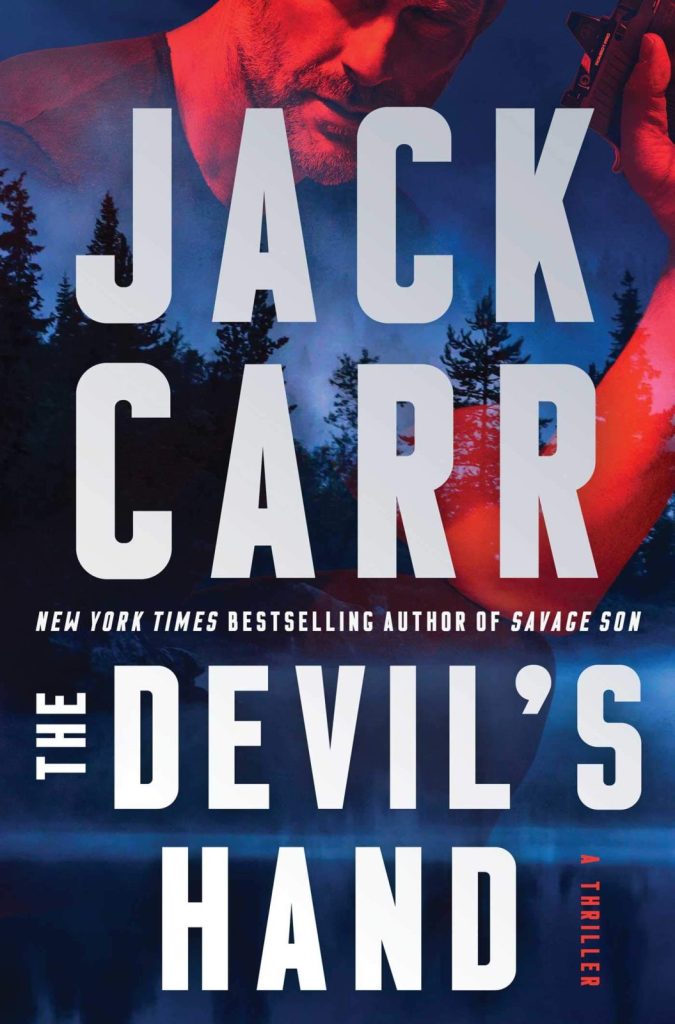 One of Jack Carr's novels is "The Devil's Hand." Former Navy Seal James Reece is the ultimate outsider – a solitary killing machine. When a revenge mission twenty years in the making threatens the very bedrock of freedom, Reese finds himself back on the inside as a lethal agent for the CIA facing down the treat of a potentially disastrous bio-weapons attack. This James Reese series is available in the library and in Overdrive/Libby!
Other new books are "Summer at the Cape" by RaeAnne Thayne, "Chase Wilde Comes Home" by Jennifer Ryan, "Not So Innocent Bystanders" by S. I. Soper, "The Sacred Bridge" by Anne Hillerman, "An Honest Lie" by Tarryn Fisher, "Citizen K-9" by David Rosenfelt, "The Wrong Victim" by Allison Brennan, and "Beautiful" by Danielle Steel. A new, old young adult book now available is "The Wee Free Men: the Beginning" by Terry Pratchett.
"In Whose Ruins: Power, Possession, and the Landscapes of American Empire" by Alicia Puglionesi, "Dear Freedom Writer: Stories of Hardship and Hope From the Next Generation" by The Freedom Writers and "Big Nose George: His Troublesome Trail" by Mark E. Miller.
The Lennea Lewis Slagle Children's Library has these new junior titles "Once Upon a Tim" by Stuart Gibbs, "The Cherry Pie Princess" by Vivian French and "Sophie Takes to the Sky" by Katherine Woodfine. Some of the newer easy books are "The Digger and the Duckling" by Joseph Kuefler, "In the Garden with Flori" by Sonja Danowski, "Oona and the Shark" by Kelly DiPucchio, "Skater Baby" by Jack Noel, and "Little Sunflower" by Suzanne Fossey.
"Up, Up, And Away!" is the theme for Storyhour on Tuesday, May 31, 2022.  Storyhour is held from 10 to 11 a.m. throughout the year. Call 307-334-3274 anytime to hear a recorded story. Dial-A-Story is sponsored by the Friends of the Library.
Browse the online catalog, WyldCat by going to: http://niobraracountylibrary.org. Your library card number and PIN will give you access to your account to renew some items, place holds on items and initiate borrows from other libraries. Check it out today! Call or stop by if you have questions.
Library hours are Monday, Tuesday, Thursday, Friday 10 a.m. to 6 p.m., and Wednesday 12 p.m. to 7 p.m.