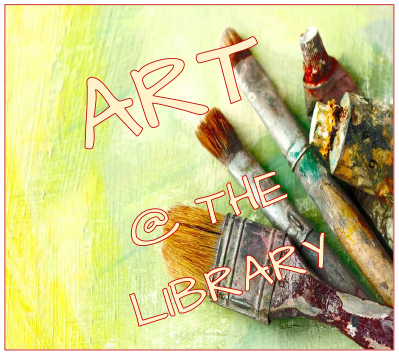 Register for Paint @ the Library to be held on Monday, June 13 at 1 p.m. Artist Barb Orr has a moonscape planned for the session. Children under 10 should be accompanied by an adult. Library programs are free and open to the public.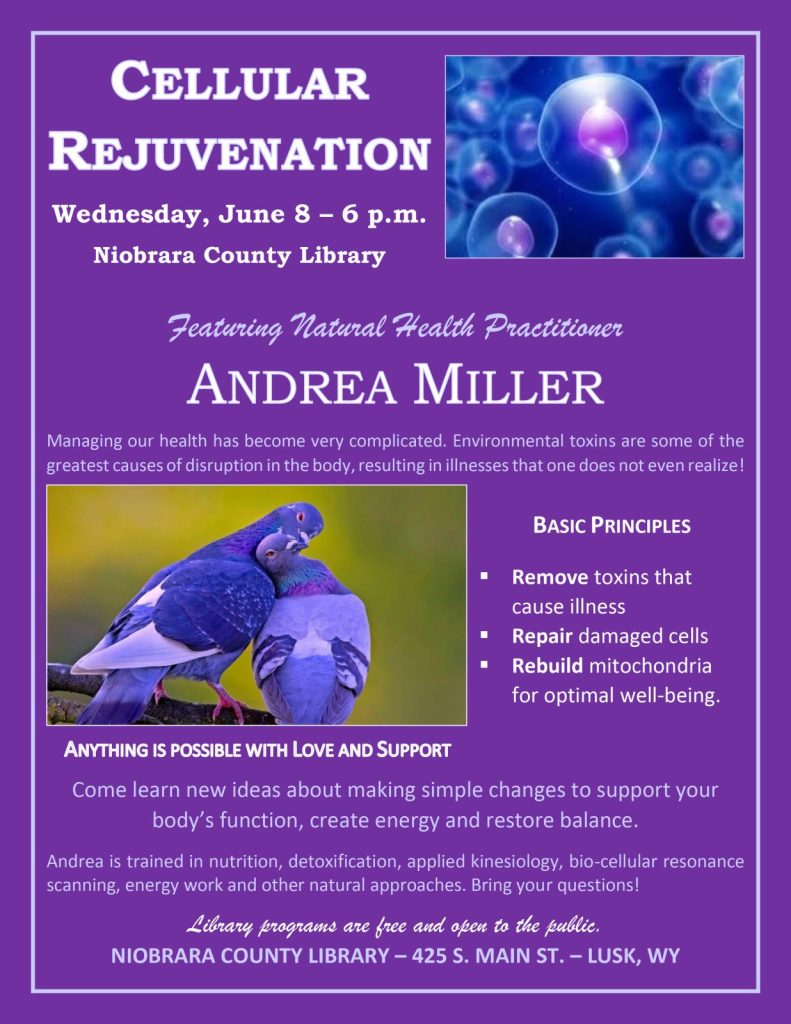 Managing our health today has become complicated. Environmental invisible toxins in food, air, water and products have become some of the greatest disruption of cellular function. Andrea Miller implements protocols to help remove toxins, repair damaged cells and mitochondria for optimal wellbeing and she will present a program on Wednesday, June 8 at 6 p.m. at the library. Plan to attend!
The Friends of the Library present Aspen Black for a musical program about sea life and how the oceans influence us on Wednesday, June 15 at 1 p.m. at the library. Aspen has fun for the entire family planned! Mark your calendar now!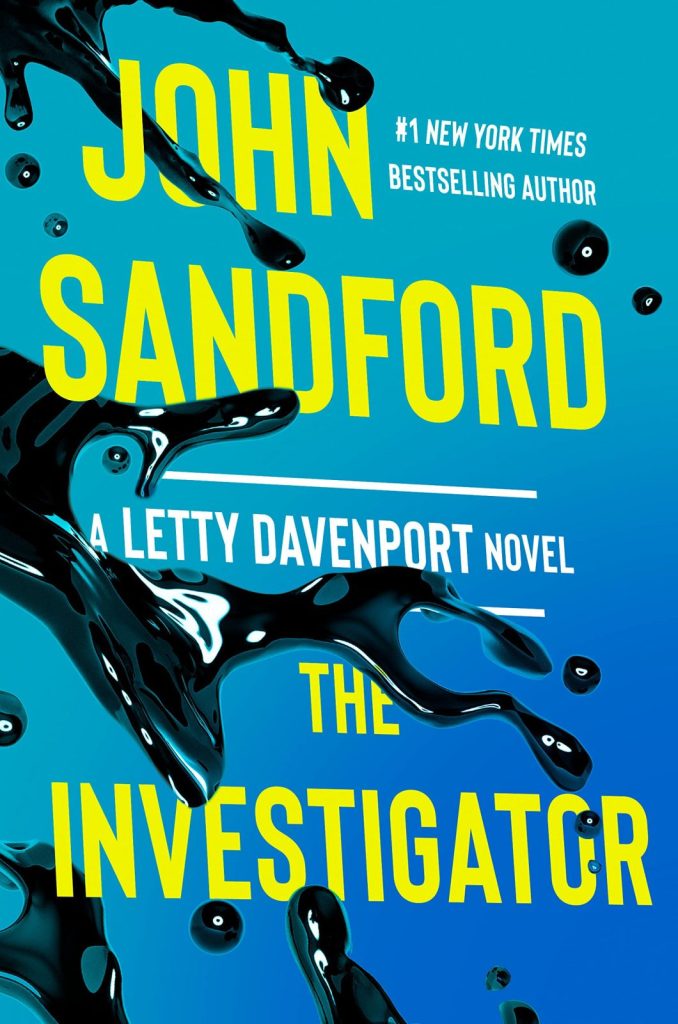 "The Investigator" is John Sandford's latest novel. Letty Davenport, Lucas's adopted daughter, is following in her dad's footsteps. Offered a task she can't refuse: feet-on-the-ground investigative work in conjunction with the Department of Homeland Security. Partnered with DHS investigator John Kaiser, they head to Texas where several oil companies have reported thefts of crude oil. Soon the case turns deadly…and the clock is ticking down. "The Investigator" is available on CD and digitally through Libby.
Other new books are "Little Souls" by Sandra Dallas, "Dream Town" by Stuart Woods, "The Finders" by Jeffery B. Burton, "Sunday at the Sunflower Inn" by Jodi Thomas, "Assassin's Edge" by Ward Larsen, "Crimson Desert" by E. E. Halleran and "Summer at Firefly Beach" by Jenny Hale. A new young adult book is "You Should See Me in a Crown" by Leah Johnson.
"Tesla: His Tremendous and Troubled Life" by Marko Perko is among new non-fiction along with "More Than My Scars: the Power of Perseverance, Unrelenting Faith, and Deciding What Defines You" by Kechi Okwuchi and "Killing the Killers: the Secret War Against Terrorists" by Bill O'Reilly.
The Lennea Lewis Slagle Children's Library has these new junior titles "The Last Cuentista" by Donna Barba Higuera, "Get Well, Eva" by Rebecca Elliott, "Starfish" by Lisa Fipps, and "Pugs Sleepover" by Kyla May. Some of the newer easy books are "Dog & Hat and the Lost Polka Dots" by Darin Shuler, "Sheep Count Flowers" by Micaela Chirif, "Frank and the Bad Surprise" by Martha Brockenbrough, "One More Hug" by Ronne Randall and "No Nibbling" by Beth Ferry.
"Summer Fun" is the theme for Storyhour on Tuesday, June 7, 2022. Storyhour is held from 10 to 11 a.m. every Tuesday throughout the year. The Friends of the Library sponsor the 24/7 storyline, Dial-A-Story, dial 334-3274 to hear a recorded story!
Browse the library's online catalog by going to http://niobraracountylibrary.org and clicking on WyldCat. Browse items in our library as well as statewide and beyond. Your library card number and PIN will give you access where needed! Check it out today!
Library hours are Monday, Tuesday, Thursday, Friday 10 a.m. to 6 p.m., and Wednesday 12 p.m. to 7 p.m.