The library will be closed on Independence Day, Monday July 4, 2022. Have a safe and happy holiday! Regular hours resume on Tuesday, July 5 at 10 a.m.
The library will host Sheriff Deputy Ashley Clark and Police Officer Jay Owren for a Bike Safety program on Wednesday, July 6 at 2:15 p.m. The officers will focus on strategies for safe travel, preventing accidents and saving lives. Plan to bring your children so they can learn these critical safety rules.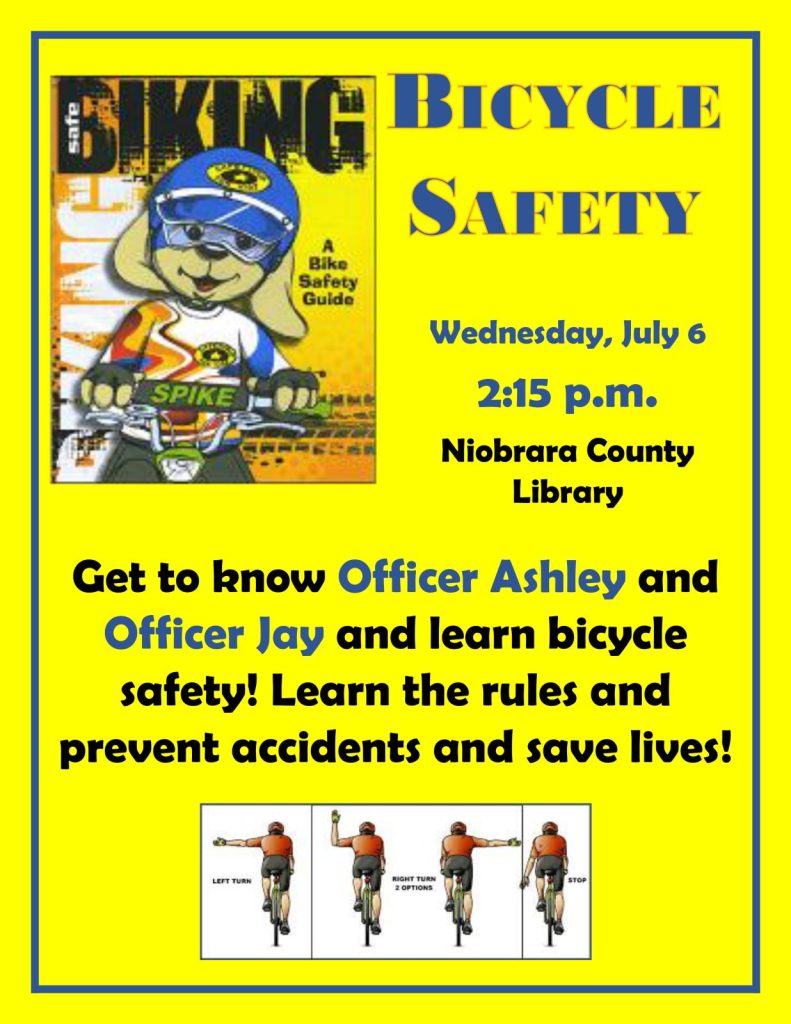 Call the library at 307-334-3490 to register for "Doodle @ the Library" on Monday, July 18. Barb has an exciting Doodle project planned and Henna Art will also be explored. Call today to reserve your space! Children under 10 should be accompanied by an adult.
Come along with Capt KID and follow his treasure map to learn of "Oceans of Possibilities!" on Monday, July 11 at 1 p.m.In this swashbuckling Bookaneer adventure you might see the sea flea circus, find treasures under the X, and pass pirate tests! Surprises and silliness will pull the audience right onto the stage to be part of the pirate crew. There will even be original, award-winning custom magic created by TobyKID, Master Clown! This program is sponsored by the Friends of the Library.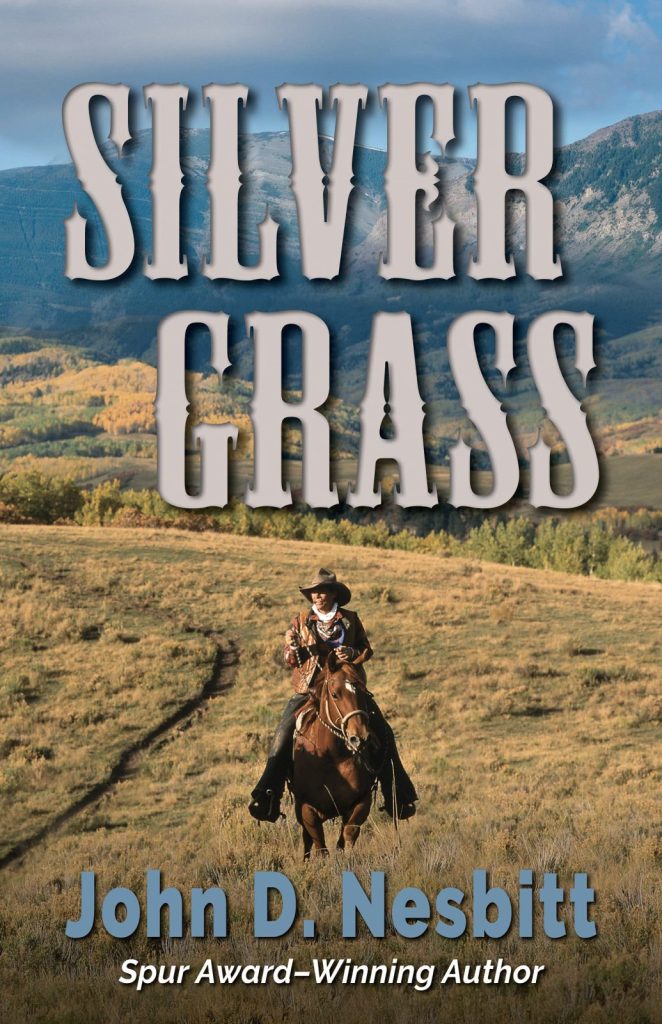 "Silver Grass" is John D. Nesbitt's latest novel. When 17-year-old Wilsey Grant arrives in Silver Grass, Wyoming he goes to work at the Emerald Peaks ranch. He hears of ranch hands terrorizing the settlers and he witnesses the shooting of a homestead boy. Then Brent Blackburn, owner of Emerald Peaks ranch, springs one of his ranch hands out of jail, kidnaps a girl and shoots Deputy Sheriff Calvin Yenser. When Yenser is back on his feet, he puts together a posse, which Wilsey joins, and they set out to exact justice.
Other new books are "The House on Firefly Beach" by Jenny Hale, "Harbinger II" by Jonathan Cahn, "Girl Overboard" by Sandra Block, "22 Seconds" by James Patterson, "Dead Against Her" by Melinda Leigh, "American Odyssey" by Max McCoy and "The Darling Dahlias and the Red-Hot Poker" by Susan Wittig Albert. A new young adult book is "Ballad & Dagger" by Daniel Jose Older.
New non-fiction books are "The Truth About Crypto: Your Investing Guide to Understanding Blockchains, Bitcoins, and Other Digital Assets" by Ric Edelman and "Think Like a Horse: Lessons in Life, Leadership, and Empathy from an Unconventional Cowboy" by Grant Golliher.
The Lennea Lewis Slagle Children's Library has these new junior titles "A Dragon Used to Live Here" by Annette LeBlanc Cate, "Home Is Where the Heart Is" by Cam Higgins and "Seed" by Caryl Lewis. New easy books are "This Way Charlie" by Caron Levis, "A Little Bit Brave" by Nicola Kinnear, "Grandma's Are Lovely" by Meredith Costain and "Dragonboy" by Fabio Napoleoni.
"Paul Rides Again" is the theme for Storyhour on Tuesday, July 5, 2022. Storyhour is held from 10 to 11 a.m. every Tuesday for children age 3 through kindergarten. Call 307-334-3274 anytime to hear a recorded story! Dial-A-Story is sponsored by the Friends of the Library.
Visit the library's webpage, http://niobraracountylibrary.org to browse the local online catalog as well as throughout the state and beyond. Local history and genealogy is also available as well as some business histories. You can also download Wyoming specific Legal Forms and research extensively through gowyld.net. Your library card and PIN will give you access! Don't have a library card? Bring in proof of address and we'll get you set up!
Library hours are Monday, Tuesday, Thursday, Friday 10 a.m. to 6 p.m., and Wednesday 12 p.m. to 7 p.m. Stop in soon!