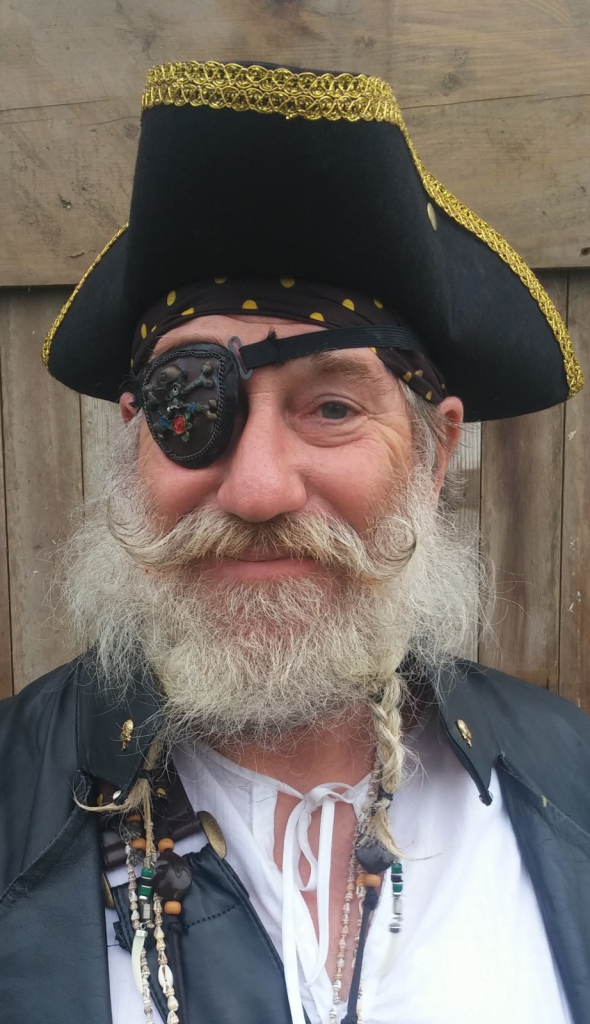 Ships Ahoy! Capt Kid will be at the library on Monday, July 11 at 1 p.m. Surprises and silliness will be the order of the afternoon – and, maybe you'll even become part of the pirate crew! This event is sponsored by the Friends of the Library!
"Dinosaurs of Niobrara County" will be featured in a program at the library on Wednesday, July 13 at 6 p.m. Dr. Marcus Eriksen will bring plenty of fossils and other hands-on material related to his digs in Niobrara County. He will also share his vision for the Eastern Wyoming Nature Center to be located in Lusk! Plan now to attend this program that is suitable for the entire family.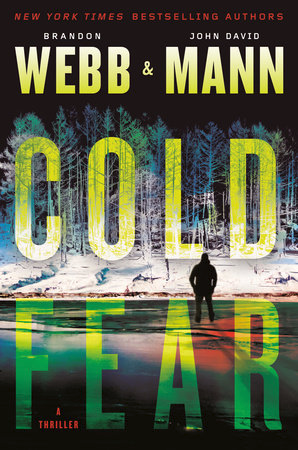 "Cold Fear" is Brandon Webb's newest novel. Disgraced Navy SEAL Finn is on the run. He's sought for questioning in connection with war crimes committed in Yemen by a rouge element in his SEAL team.  His memory of that night is a gaping hole. He needs to track down the three corrupt SEALs and find out what really happened. Two problems stand in his way… the mysterious drowning of a young woman, and a contract killer that wants to make sure he doesn't get the answers he's seeking. "Cold Fear" is available digitally in Libby/Overdrive.
Other new books are "Countdown to Midnight" by Dale Brown, "Bear Witness" by Lark O. Jensen, "Nightwork" by Nora Roberts, "In the Blood" by Jack Carr, "The Last Mile" by Kat Martin, "Thrill of the Hunt" by Rita Mae Brown and "Luke Jensen: Bounty Hunter: Prairie Fire" by William W. Johnstone. "Blade of Secrets" by Tricia Levenseller is among new young adult novels.
Jonathan Cahn's non-fiction book, "The Paradigm: the Ancient Blue Print That Holds the Mystery of Our Times" is now available along with "In Emergency, Break Glass: What Nietzsche Can Teach Us About Joyful Living in a Tech-Saturated World" by Nate Anderson.
The Lennea Lewis Slagle Children's Library has these new junior titles "Big Nate Beware of Low-Flying Corn Muffins" by Lincoln Peirce, "My Life as a Potato" by Arianne Costner, "New Kids in the Flock" by Elise Gravel and "The Maze of the Sphinx" by Tracey West. Some of the newer picture books are "Flowers Are Pretty Weird" by Rosemary Mosco, "My Love for You is Always" by Gillian Sze, "Dear Mama's Loving Arms" by Ceece Kelley, "Snail Crossing" by Corey R. Tabor, and "The Grumbletroll Isn't Grumbling Today" by Aprilkind.
"Ocean" is the theme for Storyhour on Tuesday, July 12, 2022. Storyhour is held from 10 to 11 a.m. every Tuesday throughout the year and is suitable for preschool-aged children through kindergarten. Call 307-334-3274 anytime to hear a recorded story! Dial-A-Story is sponsored by the Friends of the Library.
Visit the online catalog, WyldCat, by going to http://niobraracountylibrary.org. Your library card number and PIN will give you access to your account, the ability to request material and renew some items. Access is also available to Gowyld.net with your card and PIN! Be sure to check out Bookflix! Early readers can get a leg up with Bookflix which is designed to build literacy skills, children can follow along with this free online animated storytelling of classic children's books. Bookflix also pairs fiction and non-fiction together! Check it out today and don't hesitate to stop by the library for more information.
Library hours are Monday, Tuesday, Thursday, Friday 10 a.m. to 6 p.m., and Wednesday 12 p.m. to 7 p.m. Stop in soon!