Have you registered for "Doodle @ the Library"? It is slated for Monday, July 18 at 1 p.m. Barb has some fun projects planned, including Henna Art! Children under the age of 10 should be accompanied by an adult. Call the library at 334-3490 to reserve your space.
The library has two digital libraries available for your use at no cost, with your library card and PIN. Look for the apps: Libby, powered by Overdrive and Hoopla in your app store or visit http://niobraracountylibrary.org to use these resources through your browser. Libby features ebooks and audio books as well as over 3000 magazine titles from around the world. Libby often features the newest releases, so check it out today. Hoopla offers ebooks, audiobooks, comics and graphic novels, music, movies and television. You also have access to the Great Courses and thousands of documentaries through Curiosity Stream! Hoopla is available to stream using Apple TV, Roku, Fire and Android. You can also cast from your phone to your TV via airplay and Chromecast. Material can be downloaded to your devices for use offline.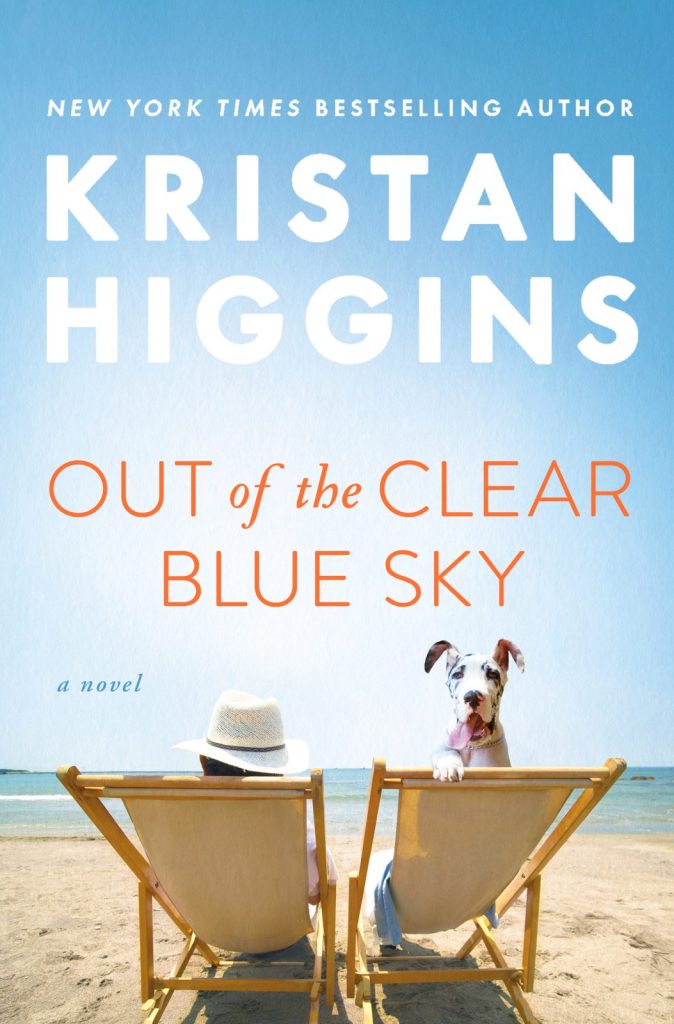 Kristan Higgins' latest novel is "Out of the Clear Blue Sky." Lillie Silva's husband dumps her for a younger woman just as her son leaves for college. She isn't heartbroken – she's furious. She goes a little "rogue" and finds an unexpected ally in her glamorous sister whom she's had a tense relationship over the years. Sometimes the perfect next chapter surprises you. "Out of the Clear Blue Sky" is available in Overdrive/Libby.
Other new books are "The Border Captains: Flintlock" by Jason Manning, "The Book Woman of Troublesome Creek" by Kim Michelle Richardson, "The Honeymoon Cottage" by Lori Foster, "Blood on the Trail" by Terrence McCauley, "Sweet Home Alaska" by Jennifer Snow, "How to Cowboy" by Jennie Marts and "Every Cloak Rolled in Blood" by James Lee Burke.          A new young adult book is "A Dark and Hollow Star" by Ashley Shuttleworth.
Check out several new non-fiction books including "Happy-Go-Lucky" by David Sedaris and "A Cowboy Never Lies" by Dan Burnett.
The Lennea Lewis Slagle Children's Library has these new junior titles "King of the Birds" by Elise Gravel, "Marco Polo, Brave Explorer" by Cynthia Lord and "Forbidden City" by James Ponti. Several newer easy books are "Does a Bulldozer Have a Butt?" by Derick Wilder, "One Hundred Percent Me" by Renee Macalino Rutledge, "A Penny's Worth" by Kimberly Wilson, "I Survived a Skelton" by Christy Webster and "Lisette's Lie" by Catharina Valckx.
"Pieces of 8" is the theme for Storyhour on Tuesday, July 19, 2022. Storyhour is held from 10 to 11 a.m. every Tuesday for children age 3 through kindergarten. Call 334-3274 to listen to Dial-A-Story! This 24/7 recorded storyline is sponsored by the Friends of the Library.
Visit the library's website, http://niobraracountylibrary.org and browse local history, genealogy and other local information.
Library hours are Monday, Tuesday, Thursday, Friday 10 a.m. to 6 p.m., and Wednesday 12 p.m. to 7 p.m. Stop in soon!