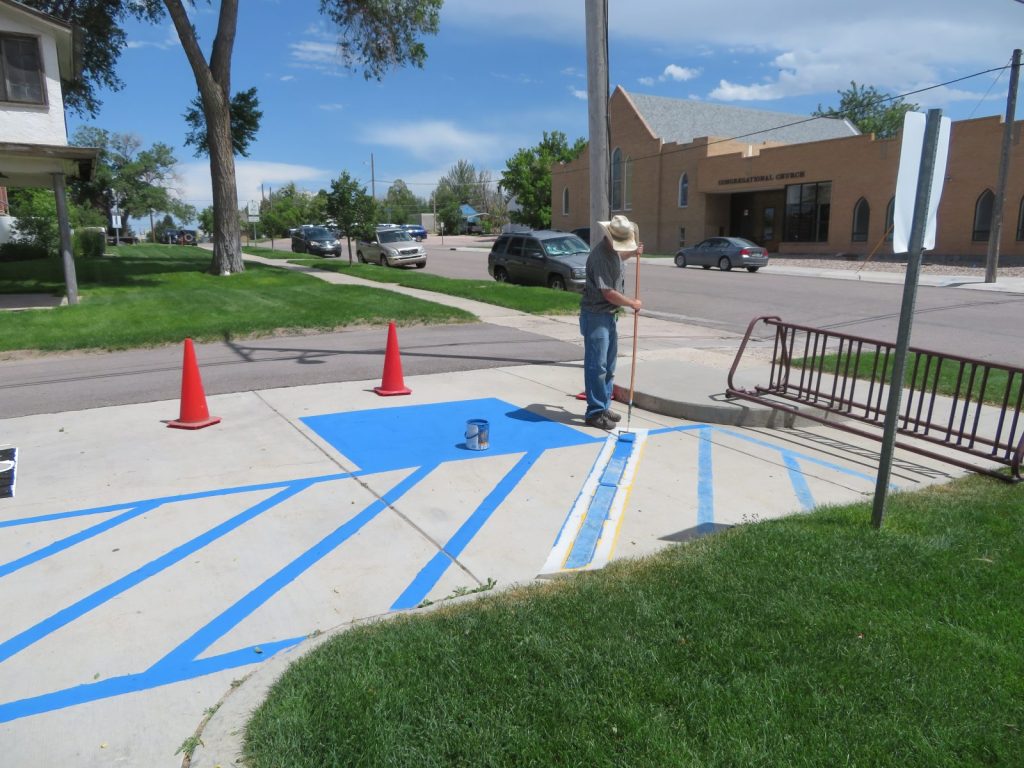 Thank you, Niobrara County Hospital District! The library was in need of having our handicapped-parking spot repainted as well as stripes on some steps. The Hospital District shared their materials and labor and saved the day for the library. Thank you!
Ventriloquist Meghan Casey returns with her summer show, "Dive In and Discover Yourself" on Tuesday, August 2 at 1 p.m. Aidan isn't feeling quite like himself and isn't sure why, so Meghan planned the perfect vacation! Well, what she thought was the perfect vacation… fun for everyone – plan to attend!
Call the library at 307-334-3490 to register for August's full-moon landscape painting! The event is planned for Monday, August 8 at 1 p.m. Space is limited and children under the age of ten should be accompanied by an adult.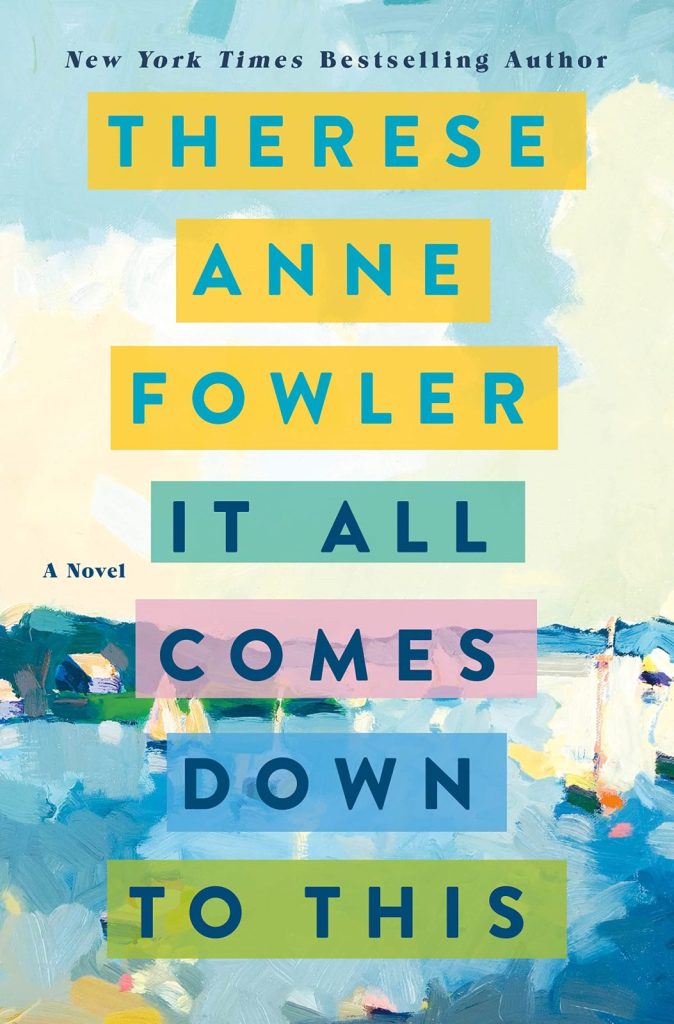 "It All Comes Down to This" is a new novel by Therese Anne Fowler. With the death of their widowed mother, everything Beck, Claire, and Sophie Geller think they knew about their family is about to change. Marti's death unlocks secrets of the past. When everything comes crashing down, can the sisters find the strength to lift each other up? "It All Comes Down to This" is available digitally in Libby/Overdrive.
Other new books are "The Boardwalk Bookshop" by Susan Mallery, "The Ice Ghost" by Kathleen O'Neal Gear, "Sparring Partners" by John Grisham, "Meant to Be" by Emily Giffin, "By the Book" by Jasmine Guillory, "Gun Law at Laramie" by Allan Vaughan Elston, "A Duchess a Day" by Charis Michaels and "Love Blooms" by Jo McNally. A new young adult book is "Hold Back the Tide" by Melinda Salisbury.
"Surviving: Why We Stay and How We Leave Abusive Relationships" by Beverly Gooden and "Natural Kitchen Dyes: make your own dyes from fruit, vegetables, herbs and tea, pluse ten eco-friendly craft projects" by Alicia Hall are now available among other new non-fiction titles.
The Lennea Lewis Slagle Children's Library has these new chapter books "Karen's Haircut" by Ann M. Martin, "Arlo & Pips, Join the Crow Crowd" by Elsie Gravel and "Ada Twist and the Disappearing Dogs" by Andrea Beaty. Among the newer easy books are "The Language of Flowers" by Dena Seiferling, "A Gift for Nana" by Lane Smith, "The Great Eggscape" by Jory John, "Peppa Pig and the Great Race" created by Neville Astley and "Time to Shine" by Karen Jameson.
"Sea Suncatcher" is the theme for Storyhour on Tuesday, July 26, 2022. Storyhour is held from 10 to 11 a.m. every Tuesday throughout the year for preschool aged children. The Friends of the Library sponsor Dial-A-Story! Call 307-334-3274 anytime to hear a recorded story.
Be sure to visit the online catalog, WyldCat by going to http://niobraracountylibrary.org. Browse library collections locally and beyond! Your library card and PIN will allow you to reserve items, initiate interlibrary loans and access all of the GoWyld resources as well as Libby/Overdrive and Hoopla. Check it out today!
Library hours are Monday, Tuesday, Thursday, Friday 10 a.m. to 6 p.m., and Wednesday 12 p.m. to 7 p.m. Stop in soon!