Meghan Casey and Rocky Mountain Puppets return with a puppet show on Tuesday, August 2 at 1 p.m. at the library. Aidan isn't feeling quite like himself and isn't sure why, so Meghan planned the perfect vacation! Well, what she thought was the perfect vacation… Sure to be fun for the entire family.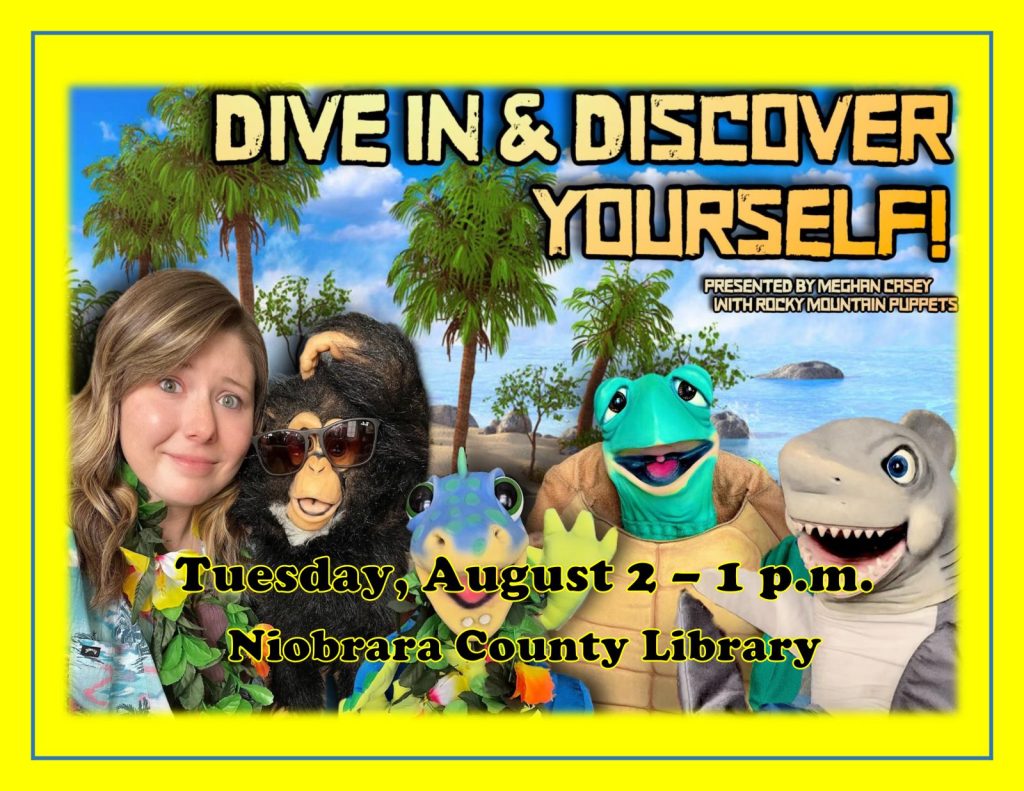 Call the library at 307-334-3490 to register for the final summer "Paint @ the Library" on Monday, August 8 at 1 p.m. A water lily painting is planned. The library provides all of the materials, just bring your creativity.
Duffy Hudson returns with a one-man show featuring American hero Audie Murphy on Wednesday, August 10 at 6 p.m. Hudson has performed at the library several times and always entertains.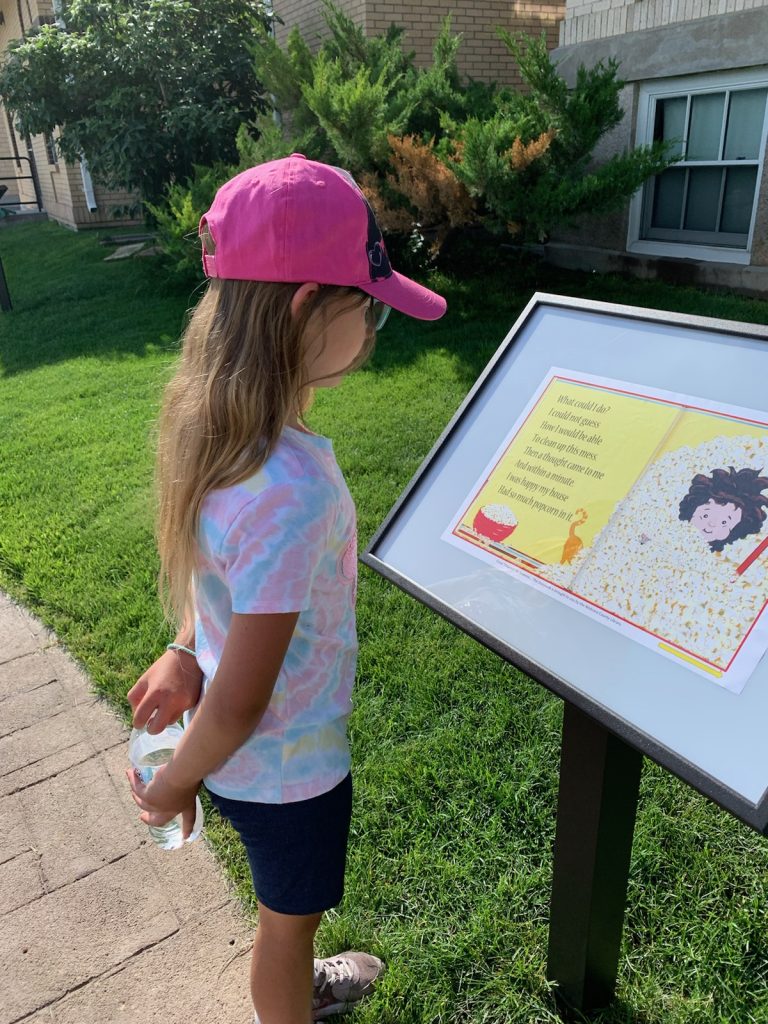 Check out the Storywalk at the library! Take a walk and read the story as you go, currently featuring "Armadillo Rodeo" by Jan Brett! Stories will be changed periodically so be sure to stop by! The Storywalk is funded by the Niobrara County Library Foundation.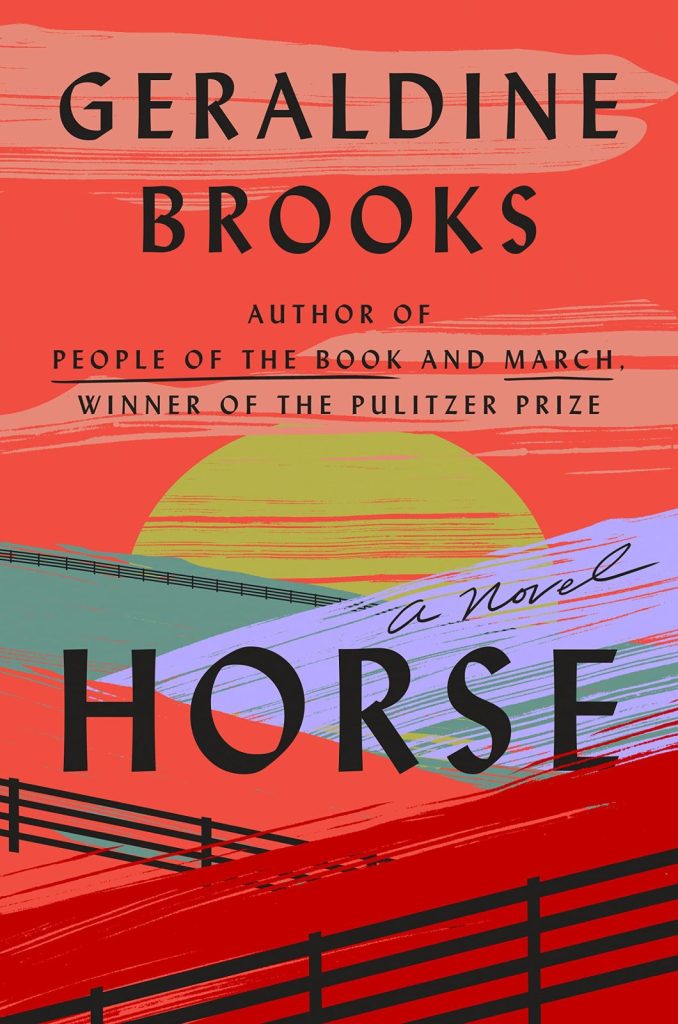 Pulitzer Prize winner Geraldine Brooks' latest novel, "Horse," is inspired by the remarkable story of the record-breaking thoroughbred Lexington and his enslaved groom. A discarded painting in a junk pile and a skeleton in the attic will connect a scientist and an art historian. One will study the horse's bones for clues about his speed and endurance. The other will uncover the lost history of the unsung black horseman who was critical to the stallion's racing success. "Horse" is available digitally in Libby/Overdrive.
 Other new books are "Dark Embers at Dawn" by Stephen Overholser, "A Face to Die For" by Iris Johansen, "Shameless" by William Bernhardt, "Riverbend Reunion" by Carolyn Brown, "A Killing in Gold" by Ralph Cotton, "The Friendship Pact" by Jill Shalvis and "The Last Stage to El Paso" by William W. Johnstone. "You'll Be the Death of Me" by Karen M. McManus is now available in the young adult section.
New non-fiction books are "Wastelands: the True Story of Farm Country on Trial" by Corban Addison and "Alzheimer's Disease: What if There Was a Cure?" by Mary T. Newport.
The Lennea Lewis Slagle Children's Library has these new junior titles "When Winter Robeson Came" by Brenda Woods, "Anybody Here Seen Frenchie?" by Leslie Connor and "Sir Ladybug" by Corey R. Tabor. Newer easy books are "The Sky is the Limit" by Sadie Chesterfield, "Home is Where the Birds Sing" by Cynthia Rylant, "Ali and the Sea Stars" by Ali Stroker and "My Phonic Words" a new set of books by Christina Early.
"What's In the Yard" is the theme for Storyhour on Tuesday, August 2, 2022. Storyhour is held from 10 to 11 a.m. every Tuesday for children age 3 through kindergarten. Call 307-334-3274 to hear a recorded story anytime. The Friends of the Library sponsor Dial-A-Story.
Browse the library's online catalog by going to http://niobraracountylibrary.org, click on WyldCat to browse locally, statewide and beyond. Use your library card number and PIN to place reserves on items, renew some items and initiate interlibrary loans. Your card and PIN will give you access to GoWyld.net as well. GoWyld has thousands of research databases; you can also learn a language through Pronunciator, hone skills through LinkedIn Learning and make car repairs by using Chilton library. Stop by the library to learn more about these resources.
Library hours are Monday, Tuesday, Thursday, Friday 10 a.m. to 6 p.m., and Wednesday 12 p.m. to 7 p.m.