Register for Paint @ the Library on Monday, August 8 by stopping in or calling the library at 307-334-3490. The library provides the materials for this program; a water lily painting is planned.
The fall book discussion series at the Niobrara County Library features books on and about music. Barb Baker returns to lead the series which features several different aspects of music and the role it plays in our lives. "Music Is…" begins with the book The Soloist: a lost dream, an unlikely friendship and the redemptive power of music by Steve Lopez on Tuesday, September 6 at 6 p.m. at the library. When journalist Steve Lopez discovers Nathaniel Ayers playing his heart out on a two-string violin on Los Angeles' Skid Row he envisions this "violin man" as the topic of his next column however through their friendship he soon finds that his life is profoundly changed.
Broadway actor Duffy Hudson brings his talent to life in a unique one-man play celebrating Audie Murphy, a true American Hero on Wednesday, August 10. This memorable bio-play of America's most decorated hero of the World War II will showcase Murphy's talents, his life and his crusade to help Veterans with PTSD. The event begins at 6 p.m. at the library.
"Snakes Alive" is the theme for Storyhour on Tuesday, August 9, 2022. Storyhour is held from 10 to 11 a.m. every Tuesday for children age 3 through kindergarten. In addition to stories, Miss Tina has crafts, activities and socialization planned for the children. Stop in soon and find out about this fun adventure for your preschooler.
The Niobrara County Library Foundation recently installed a Storywalk on the north side of the library! Stories will be changed periodically, be sure to stop by and enjoy the story as you walk along.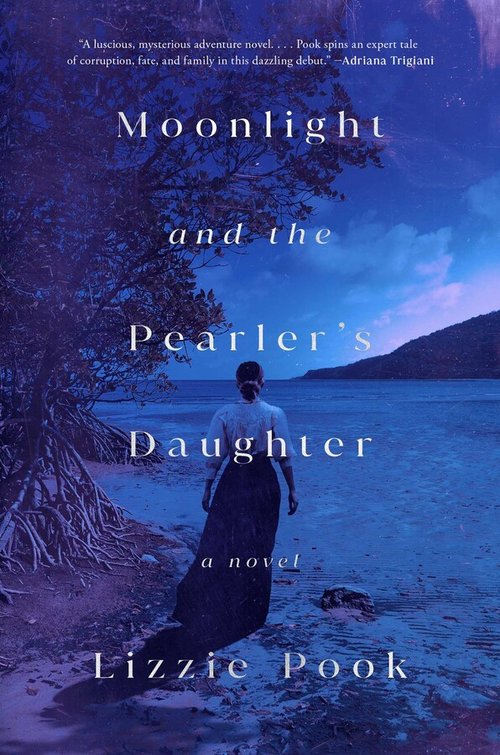 "Moonlight and the Pearler's Daughter" is a debut novel by Lizzie Pook. In 1886, after months at sea, young Eliza Brightwell and her family complete their passage from London to Bannin Bay in western Australia. For years her father works as a pearl diver, then one day her father's boat returns without him. There are whispers of munity or murder. Just how far is Eliza willing to push herself in order to solve the mystery of her missing father?
 Other new books are "Battle of Teton Basin" by Jason Manning, "Bayou Beauty" by Lexi Blake, "Shadow's Secret" by Mary Stone, "Exposed" by William Bernhardt, "When You Wish Upon a Duke" by Charis Michaels, "Red on the River" by Christina Feehan and "Movieland" by Lee Goldberg. A new young adult book is "The Pretenders" by Rebecca Hanover.
"The Absolute" by Sri Chinmoy is among new nonfiction titles along with "The Earth is All That Lasts: Crazy Horse, Sitting Bull, and the Last Stand of the Great Sioux Nation" by Mark Lee Gardner.
The Lennea Lewis Slagle Children's Library has these new junior titles "Mac Cracks the Code" by Mac Barnett, "Puppy Luck" by Cam Higgins and "Confessions of a Class Clown" by Arianne Costner. A few of the newer easy books are "Papa Loves You, Tiny Blue" by Jo Empson, "Don't Eat Bees (Life Lessons From Chip the Dog) by Dev Petty, "The Plot Against the King" by Kash Patel and "Elephants Are Not Birds" by Brave Books.
Call (307) 334-3274 to hear a recorded story! The Friends of the Library sponsor this 24/7 storyline. Call today!
Have you visited the library's webpage, http://niobraracountylibrary.org lately? You can browse local history and genealogy including birth announcements and obituaries as well as business and property records. Your library card number and PIN will give you access to all of the GoWyld.net resources as well which include several genealogy databases.
Library hours are Monday, Tuesday, Thursday, Friday 10 a.m. to 6 p.m., and Wednesday 12 p.m. to 7 p.m.