Stop by the library to register for the fall book discussion series, "Music Is…" The series features books about the importance of music and how it impacts our lives. The first book is "The Soloist" by Steve Lopez and will be discussed on Tuesday, September 6 at 6 p.m. When journalist Steve Lopez discovers Nathaniel Ayers, a former classical bass student at Julliard, playing his heart out on a two-string violin on Los Angeles' Skid Row he envisions this "violin man" as the topic of his next column however through their friendship he soon finds that his life is profoundly changed. Stop by and pick up the book; Barb Baker returns to facilitate the discussion series.
Natural Health Practitioner Andrea Miller returns with "Navigating the Immune System" on Wednesday, August 24 at 6 p.m. Learn how the immune system interacts and is part of every bodily function and what can compromise the ability to fight off pathogens weakening our intricate immune health. Bring your questions!
Registration is now underway for the library's fall afterschool program series. Children in grades K-2 will learn how things work in the "Science Mash-Up" series on Tuesdays beginning August 23. "Gary Paulsen's Hatchet," featuring various survival projects, is the focus for grades 3-6 and begins on Thursday, August 25. Both programs are held from 3:40 to 4:45 p.m. through October. Call 307-334-3490 to register.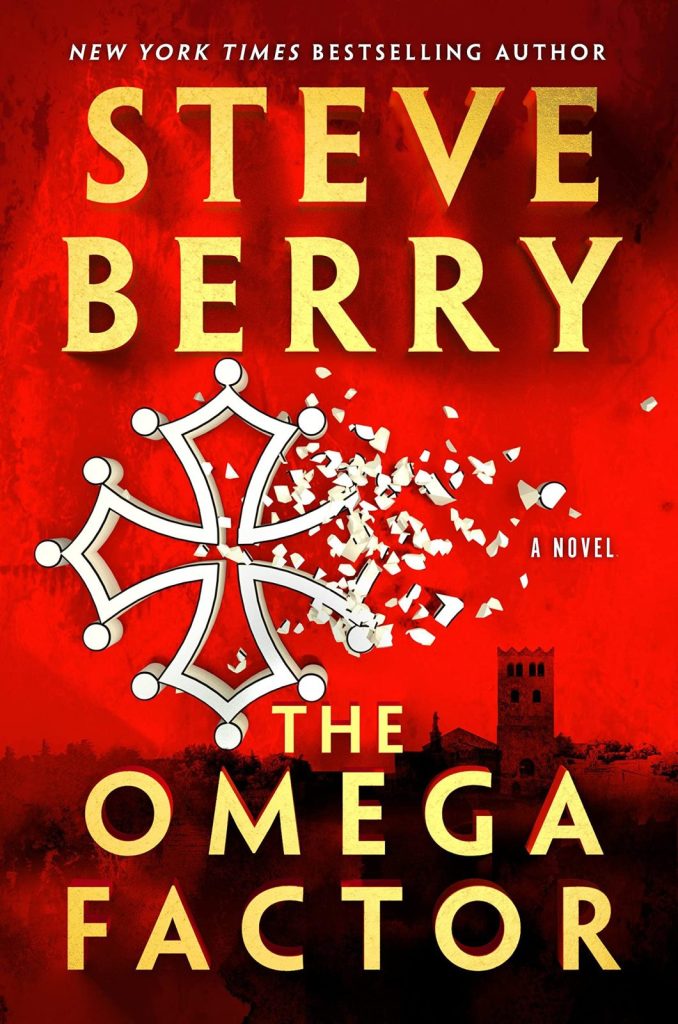 Steve Berry's latest novel is "The Omega Factor." The Ghent Altar piece is the most violated work of art in the world. Thirteen times it's been vandalized, dismantled, or stolen. Nick Lee, UNESCO investigator, has a job of protecting the world's cultural artifacts and now he must confront a modern-day religious crusade intent on eliminating a shocking truth from humanity's past. Success or failure – life or death – all turn on the Omega Factor. "The Omega Factor" is also available on CD and digitally in Libby.
New books include "The Keepers" by Jeffrey B. Burton, "Suspects" by Danielle Steel, "Ralph Compton: the Saltwater Trail" by Jackson Lowry, "Listen to Me" by Tess Gerritsen, "Implacable Alpha" by W. Michael Gear, "The Girl Who Survived" by Lisa Jackson, "The Sword of Midras" by Tracy Hickman and "The Hidden One" by Linda Castillo. "A Hat Full of Sky" by Terry Pratchett is now available in the young adult section and "Red Sky Morning: the Epic True Story of Texas Ranger Company F" by Joe Pappalardo is among other new non-fiction titles.
The Lennea Lewis Slagle Children's Library has these new junior titles "Scaredy Pug" by Kyla May, "The Cloud Race" by Melody Mews and "City of Magic" by Avi. Several of the newer easy books include "My Dad is a Grizzly Bear" by Swapna Haddow, "Don't Ask the Dragon" by Lemn Sissay, "Fox at Night" by Corey Tabor, and "I Love You More Than…." by Taye Diggs.
"Kazoo!" is the theme for Storyhour on Tuesday, August 16, 2022. Storyhour is held from 10 to 11 a.m. every Tuesday throughout the year for children age 3 through kindergarten. Call 307-334-3274 anytime to hear a recorded story! Dial-A-Story is sponsored by the Friends of the Library.
Visit http://niobraracountylibrary.org for all of the library's online resources. Your library card and PIN will give you access where needed.
Library hours are Monday, Tuesday, Thursday, Friday 10 a.m. to 6 p.m., and Wednesday 12 p.m. to 7 p.m. Stop by soon!