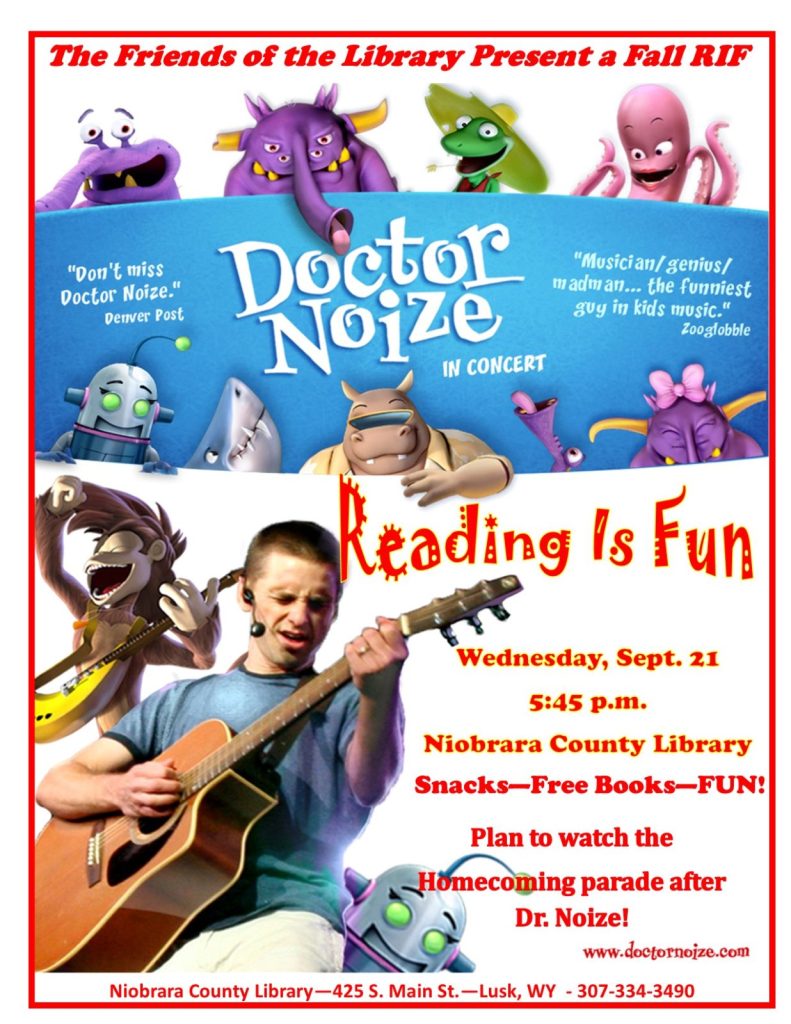 The Friends of the Library will host "Dr. Noize" on Wednesday, September 21 at 5:45 p.m. at the library! This fall RIF (Reading Is Fun) program will feature the musical entertainment of Dr. Noize and children will also select a book for their very own! Snacks will also be available. Immediately following the concert, the NCHS Tiger Homecoming parade will be held; plan to participate in this event from the library lawn! Weather permitting, Dr. Noize's concert will be held outdoors.
The Niobrara County Library Foundation is hosting a Wine and Bourbon Tasting on Saturday, October 8 at 4 p.m. at the Niobrara Country Club. Taste and try different types of wines and bourbons with Poplar Wine & Spirits of Casper, Wyoming accompanied by gourmet cheeses, chocolates and specialty hors d'oeuvres. Tickets are $30 prior to September 30 and $40 at the door. Stop by the library or contact a foundation member for your ticket!
Marc Douglas Berardo will be featured in concert on Sunday, September 25 at 1:30 p.m. at the Congregational Church. Berardo composes songs gleaned from real-life characters and situations. His onstage presence uses humor and deft storytelling and is considered an adventure, one that brings to mind James Taylor, Jimmy Buffett, Guy Clark, or Steely Dan with a touch of Mark Twain or Hunter S. Thompson for good measure.  Attendance to one of his performances is an event that won't be forgotten.
"August Rush" will be the featured film on Monday, September 26 at 6 p.m. at the library. This film is part of the "Music Is…" Dinner & Movie series.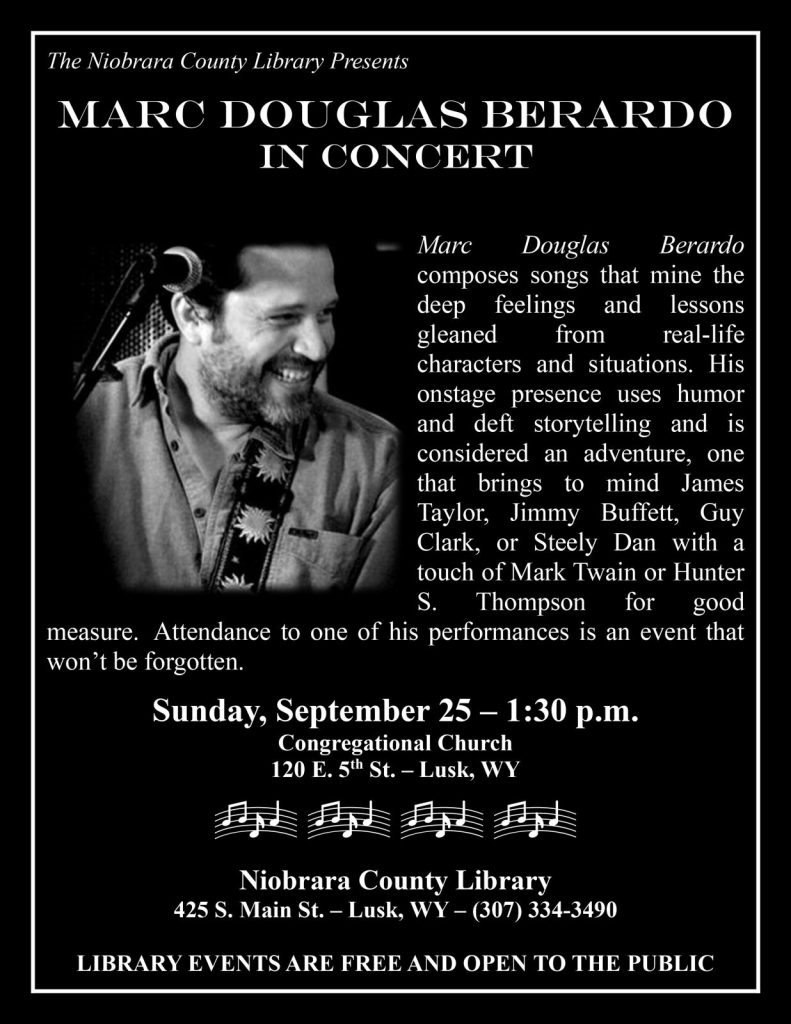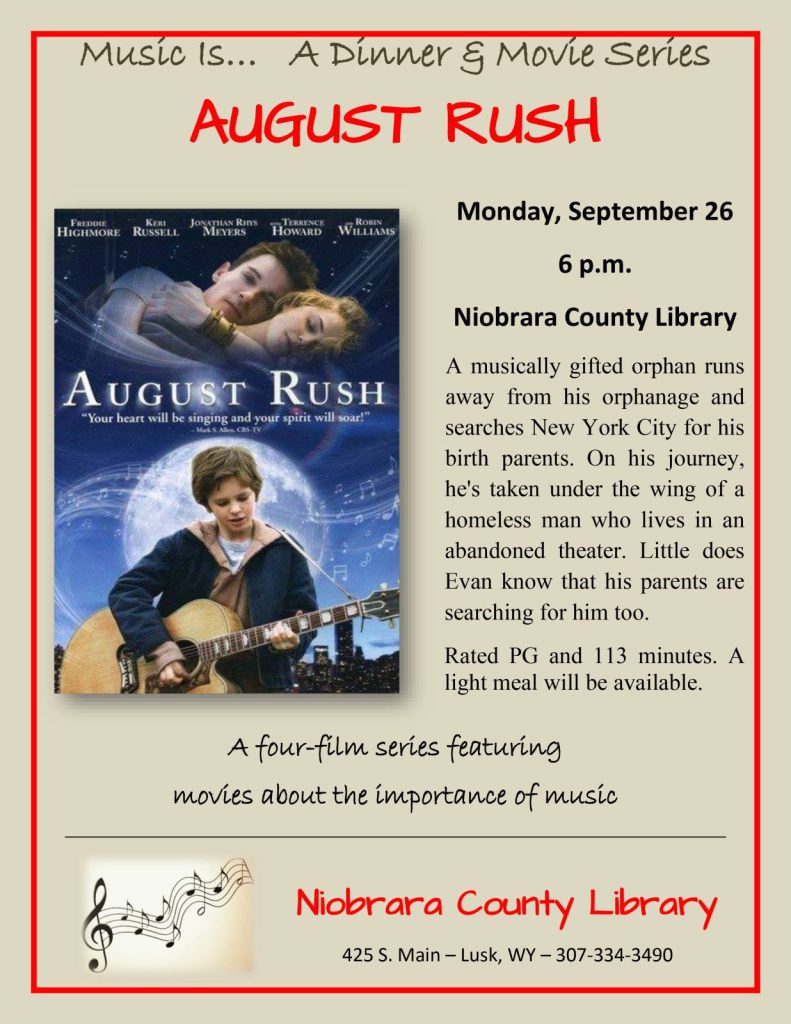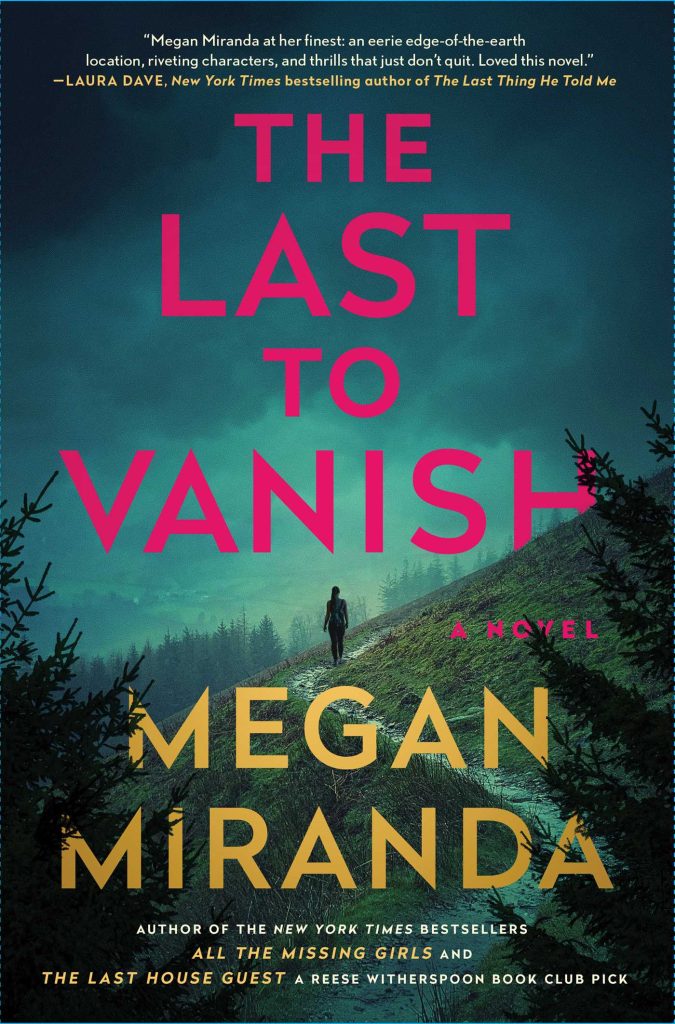 Megan Miranda's latest novel is "The Last to Vanish." Abigail Lovett manages the Passage Inn in Cutter's Pass. Tourists are drawn to the town for its proximity to the Appalachian Trail, but also for its notorious history as the last known location for six different visitors who vanished without a trace over the last six decades. When journalist Landon West comes to investigate the story of the "vanishing trail" then disappears himself – the town and the inn are thrust back into the spotlight. "The Last to Vanish" is also available digitally in Libby!
Other new books are "The Lost" by Jeffrey B. Burton, "Remember Love" by Mary Balogh, "Robert Ludlum's the Bourne Sacrifice" by Brian Freeman, "The Eye of Scales" by Tracy Hickman, "Ralph Compton: Counterfeit Lawman" by Jackson Lowry, "Portrait of an Unknown Woman" by Daniel Silva, "Lightning Shell: People of Cahokia" by W. Michael Gear and "A Dark and Stormy Tea" by Laura Childs. A new young adult title now is available "Me (Moth)" by Amber McBride and "Cloud Clippers: the High-Flying life of Marie Rae Miller Hubert" by Karen Hubert Madigan is among new non-fiction.
The Lennea Lewis Slagle Children's Library has these new junior titles "Iggy the Legend" by Annie Barrows, "Tamarind and the Star of Ishta" by Jasbinder Bilan and "New from Here" by Kelly Yang. Some of the newer easy books are "Look Out, Wolf! There's a Beast in Your Book" by Jude Evans, "Is This Your Class Pet?" by Troy Cummings, "When I Was a Pirate" by Tom Silson and "What Do You Call Your Grandpa?" by Ashleigh Barton.
"Elephants, Elephants!" is the theme for Storyhour on Tuesday, September 20, 2022.  Storyhour is held from 10 to 11 a.m. every Tuesday for children age 3 through kindergarten throughout the year. Call Browse all of the library's online resources by going to http://niobraracountylibrary.org. Your library card number (29092…) and PIN, try the last four digits of your phone number, will give you access where needed!
Library hours are Monday, Tuesday, Thursday, Friday 10 a.m. to 6 p.m., and Wednesday 12 p.m. to 7 p.m.