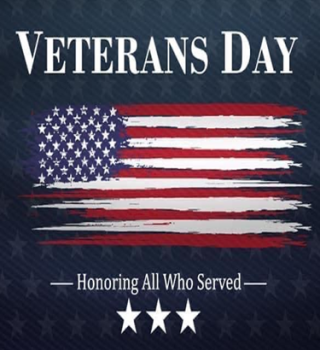 The library will be closed on Friday, November 11 in honor of Veterans Day. Regular hours resume on Monday, November 14.
The Niobrara County Library has a brand-new look for its WYLDcat library catalog; it has been updated to Aspen Discovery to enhance and enrich the patron experience. Visit the library's website: https://niobraracountylibrary.org and click on "WYLDcat" to check it out! The new WYLDcat app is available in both the Apple and Android app stores – look for the title WYLDcat – New!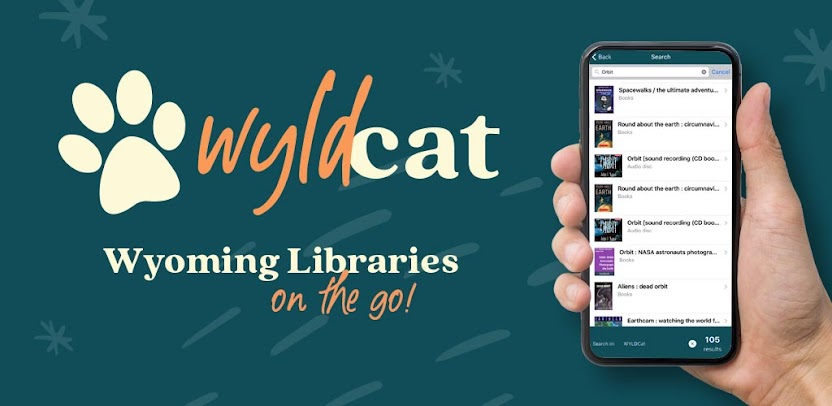 Aspen makes searching for books and resources easier, pulling all library resources together in one search. With one search patrons can now see what is available locally, in Libby by Overdrive and Hoopla and with a click of a button statewide materials as well. Patrons can link library cards, create and share lists of materials and online content or peruse curated lists created by local library staff. Readers can easily find a title in every format available, read book reviews, and even rate items and see how others rated them. If a book or other item is unavailable, a "While you wait" feature offers suggestions for similar titles. These are a few examples of the many features in Aspen! Your library card number (29092…) and PIN will give you access! Check it out today!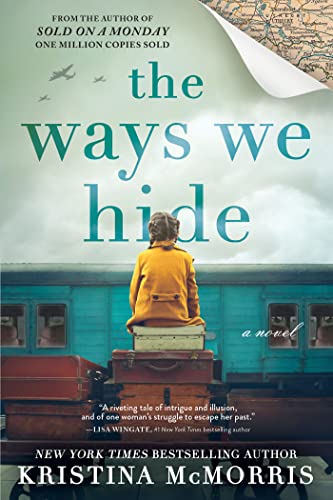 A new novel by author Kristina McMorris, who wrote "Sold on a Monday," is "The Ways We Hide," which was inspired by stunning World War II accounts. Fenna Vos performs on stage as an assistant to an unruly escape artist, but behind the scenes she's the mastermind of their art. She didn't see herself being called upon by British Military Intelligence though and is tasked with designing escape aids to thwart Germany MI9. When a test of her loyalty draws her deep into the fray, she discovers no mission is more treacherous than escaping one's past. "The Ways We Hide" is also available in Hoopla and Libby by Overdrive.
Other new books are "Quicksand" by Janet Dailey, "Surrendering to Hunt" by Jennifer Ryan, "Devils Ride West" by David Nix, "A Beginner's Guide to Murder" by Rosalind Stopps, "Under a Killer Moon" by B. J. Daniels, "Blowback" by James Patterson, "The Girl from Guernica" by Karen Robards, "Sweetwater & the Witch" by Jayne Castle and "The Winners" by Fredrik Backman. "Defend the Dawn" by Brigid Kemmerer is a now available in the young adult section.
New non-fiction books are "The Great Reset and the War for the World" by Alex Jones, "Killing the Legends: the Lethal Danger of Celebrity" by Bill O'Reilly and "A Place in the World: Finding the Meaning of Home" by Frances Mayes.
The Lennea Lewis Slagle Children's Library has these new junior titles "Astrid the Astronaut: the Astronomically Grand Plan" by Rie Neal, "The Pug Who Wanted to Be a Mermaid" by Bella Swift and "Midnighters" by Hana Tooke. Some of the newer easy books are "Pea, Bee, and Jay: Farm Feud" by Brian Smith, "Hunting Adventures with My Daddy" by Ben Brookhart, "Set Sail For Pancakes" by Tim Kleyn and "The Peach Pit Parade: a World War I Story" by Shana Keller.
"Thanksgiving Turkey!" is the theme for Storyhour on Tuesday, November 15, 2022. Storyhour is held from 10 to 11 a.m. every Tuesday throughout the year for children age 3 through kindergarten. Call Dial-A-Story, 307-334-3274 anytime to hear a recorded story. The Friends of the Library sponsor this 24/7 storyline.
---
Library hours are Monday, Tuesday, Thursday, Friday 10 a.m. to 6 p.m.,
and Wednesday 12 p.m. to 7 p.m. Stop in soon!