The library will be closed on Thursday, November 24 and Friday, November 25 for Thanksgiving; regular hours resume on Monday, November 28. Thank you for your support of our library, please enjoy a safe and happy holiday.
The Dinner & Movie series, "Music Is…" concludes with "La La Land" on Monday, November 28 at 6 p.m. A light meal will be available.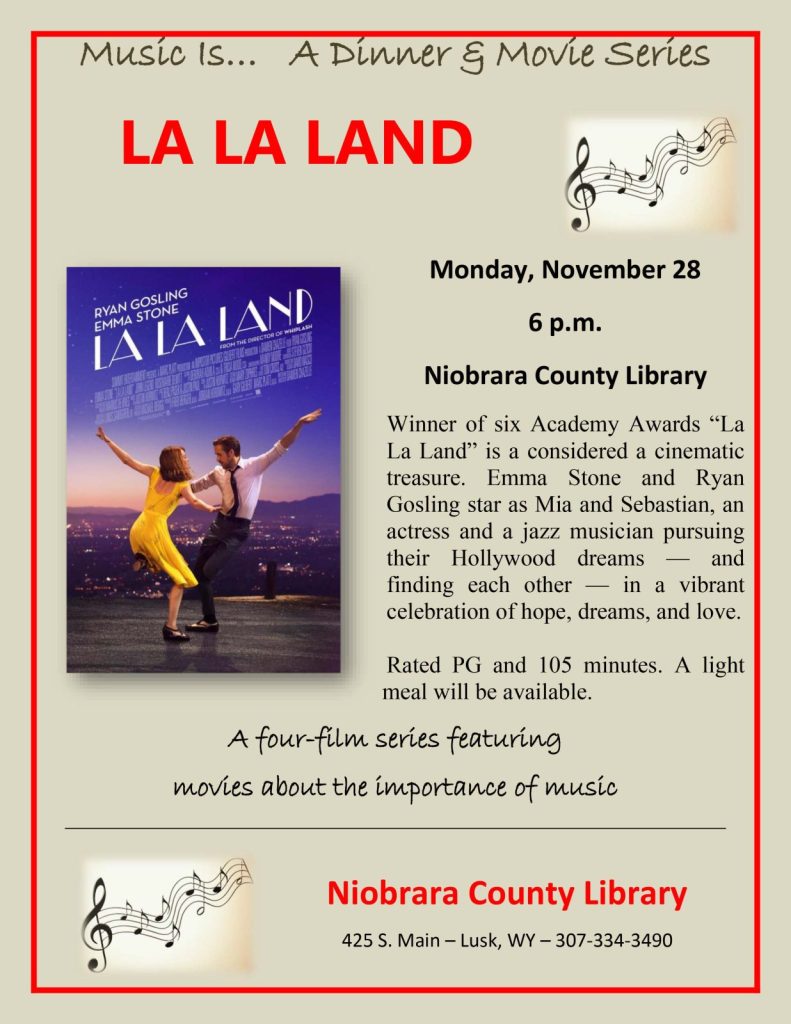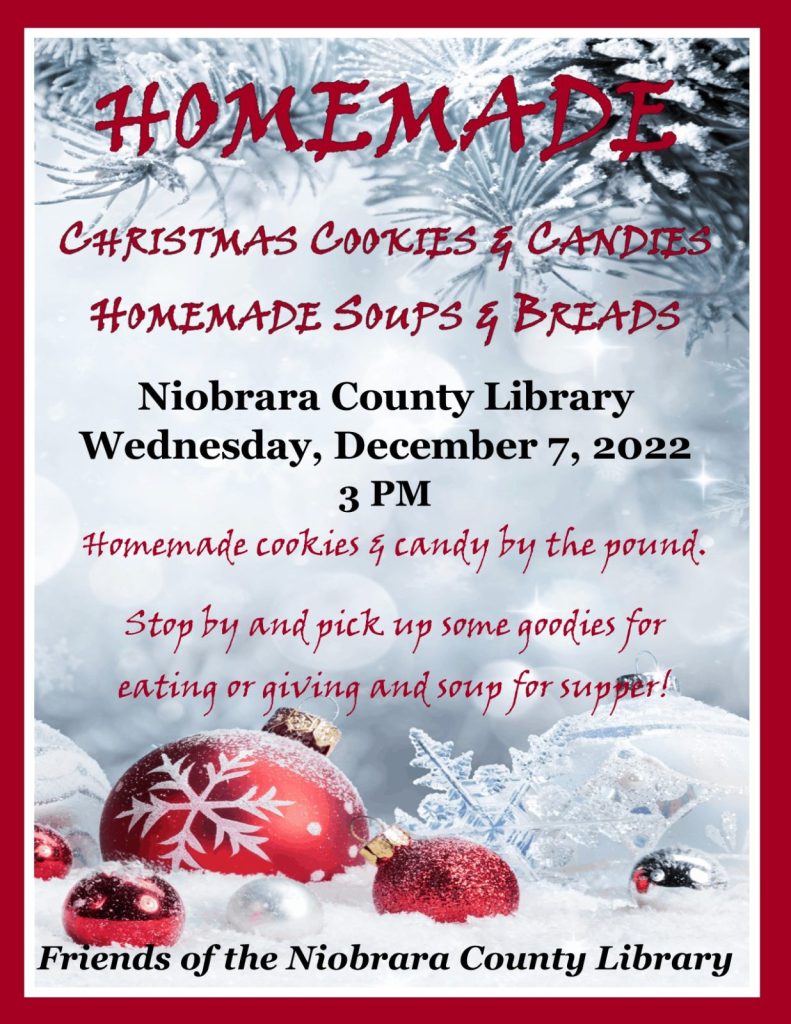 The Friends of the Library are planning their annual Homemade Christmas Cookie, Candy, Soup & Bread Sale to be held on Wednesday, December 7 at 3 p.m. at the library. Plan now to stop by and pick up your favorites. Cookies & candies are sold by the pound or by the premade plate. Proceeds benefit Friends of the Library activities throughout the year.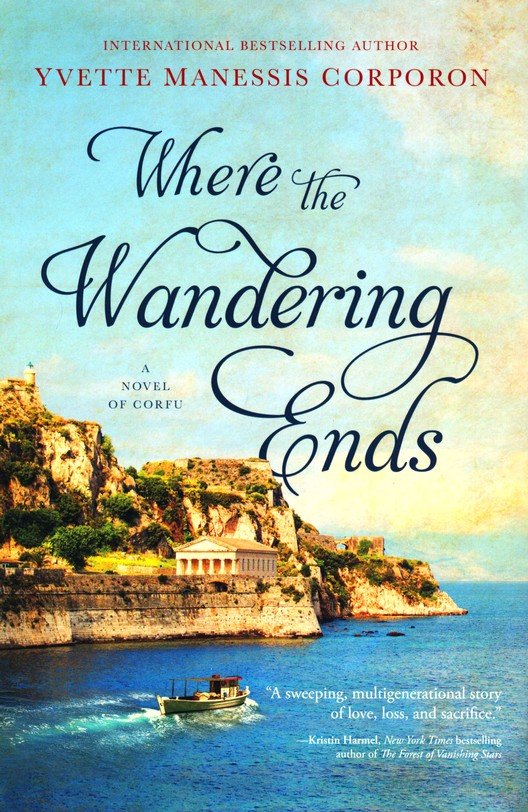 "Where the Wandering Ends" is the title of a book by new author Yvette Manessis Corporan. In a poor Greek community in Corfa in 1946, ten-year-old Marco is one of the poorest. His best friend, Katerina steals scraps from her family tables to give him. When the Civil War turns deadlier, children are ripped from their homes and entire villages are emptied.  At their final goodbye before Katerina and her family flee the two friends promise to find their back to the village and each other. This childhood vow launches events that will take decades to unfold. "Where the Wandering Ends" is available digitally in Hoopla and Libby powered by Overdrive.
Other new books are "Act of Oblivion" by Robert Harris, "Fall Guy" by Archer Mayor, "The Getaway" by Emily March, "The Bad Angel Brothers" by Paul Theroux, "Ringo's Tombstone" by W.R. Garwood, "Mad Honey" by Jodi Picoult, "Do No Harm" by Robert Pobi, and "Law of the Land" by Elmer Kelton. "Little Thieves" by Margaret Owens is among new young adult titles.
"Dinners With Ruth: a Memoir on the Power of Friendships" by Nina Totenberg is among new non-fiction, along with "Fen, Bog, & Swamp: a Short History of Peatland Destruction and It's Role in the Climate Crisis" by Annie Proulx and "Gun Digest 2023" edited by Philip P. Massaro.
The Lenna Lewis Slagle Children's Library has these new junior titles "I Survived the Wellington Avalanche, 1910" by Lauren Tarshis and "The Forbidden Island" by Trudi Trueit. A few of the newer easy books include "Good Dog: Sweater Weather" by Cam Higgins, "There Was a Hole" by Adam Lehrhaupt, "I Love You, Grandma" by Jillian Harker, "A Spoonful of Frogs" by Casey Lyall and "Uni's Wish for Wings" created by Amy Krouse Rosenthal.
"Snowy Day!" is the theme for Storyhour on Tuesday, November 29, 2022. Storyhour is held from 10 to 11 a.m. every Tuesday throughout the year for children age 3 through kindergarten.
The Friends of the Library sponsor Dial-A-Story, call 307-334-3274 anytime to hear a recorded story.
Have you checked out the new online catalog? Go to https://niobraracountylibrary.org and click on WyldCat. You are able to browse local library items as well as digital items with one search and, with a click of a button you can see what's available statewide. Your library card number and PIN give you access to all of these resources. If you are new to Niobrara County you can now apply online for your library card and then bring in proof of address to complete the process. Check it all out today and don't hesitate to call or stop by the library for more information.
Library hours are Monday, Tuesday, Thursday, Friday 10 a.m. to 6 p.m., and Wednesday 12 p.m. to 7 p.m. Stop by soon!