There is still time to register for the Indians of Northwest Nebraska bus tour! Call Leslie Stewart at 308-430-2464 by June 10 for the Saturday, June 17 tour. The tour is $20 and lunch is on your own at Ft. Robinson. If you missed Randy Kane's presentation on May 24 you can view it by going to the library's YouTube page or go to http://niobraracountylibrary.org and scoll to the bottom of the page for the YouTube link.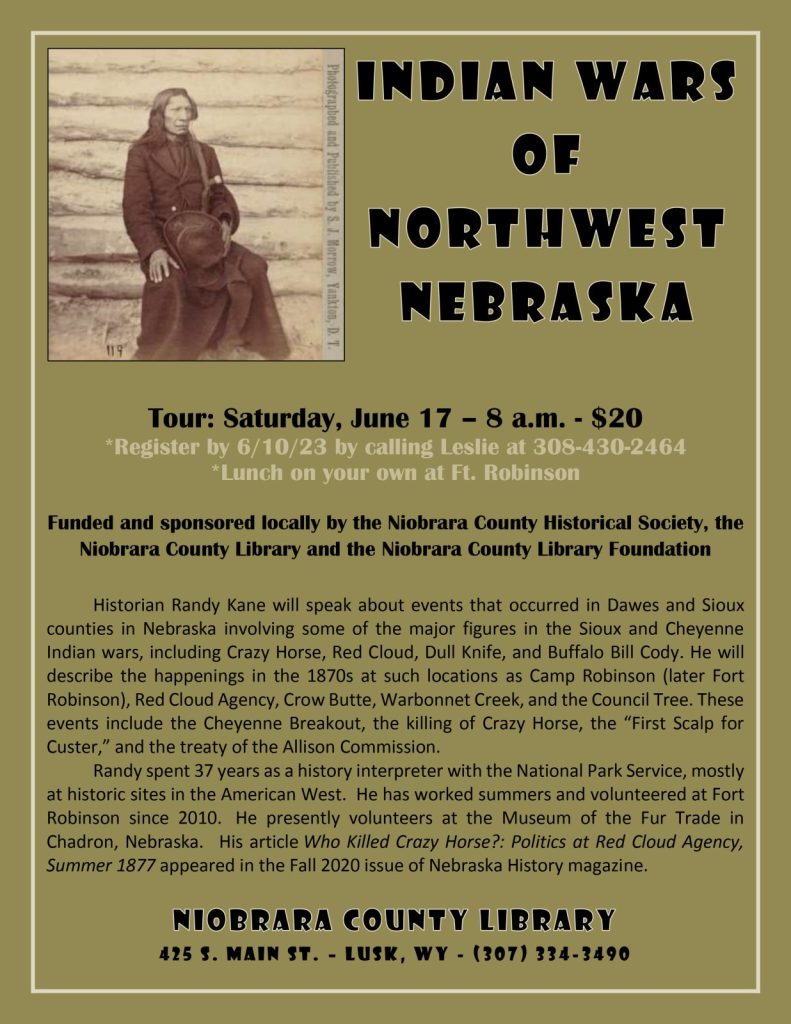 Paint @ the Library will be held on Monday, June 12 at 1 p.m. Call the library at 307-334-3490 to secure your spot. Children under 10 should be accompanied by an adult.
The Friends of the Library Annual Book Sale is Saturday, June 24 beginning at 8 a.m. on the library lawn. There will be TONS of materials, be sure to stop by! Proceeds help fund children's programming throughout the year. The Annual Ice Cream Social begins at 11 a.m. both events end at 2 p.m.
Need to monitor your blood pressure? The library has blood pressure cuffs to check out! Stop by and find out more!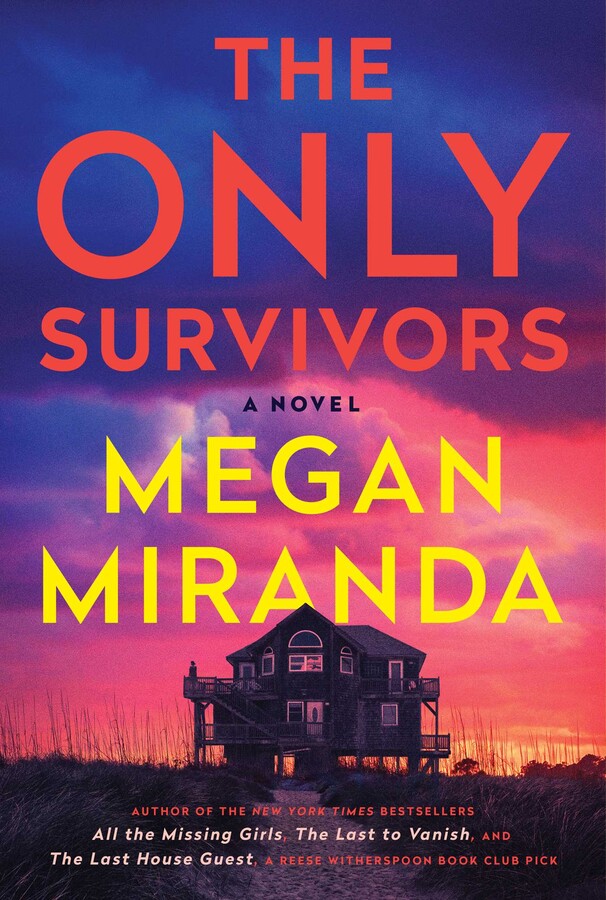 "The Only Survivors" is a new book by Megan Miranda. A decade ago, two vans filled with high school seniors and some teachers who had been on a field trip, crashed into a ravine – only 9 students survived. A year later, after one of the survivors dies by suicide, the rest make a pact to come together each year. Cassidy Bent is determined to break ties, but the day of the reunion she received a text with an obituary attached. Another survivor is gone. Now there are seven. Cassidy finds herself hurtling back toward the group – wild with grief and suspicion. "The Only Survivors" is also available in Libby.
Other new fiction books are "Dark Angel" by John Sandford, "My Heart Will Find You" by Jude Deveraux, "Nonna Maria and the Case of the Stolen Necklace" by Lorenzo Carcaterra, "Mermaid Beach" by Sheila Roberts, "Small Mercies" by Dennis Lehane, "The Way of the Bear" by Anne Hillerman, "The Ferryman" by Justin Cronin and "The Girl in the Storm" by Georgia Wagner.
"Land for Love and Money, Volume 1" by Reid Lance Rosenthal is among new non-fiction along with "Life in Five Senses: How Exploring the Senses Got Me Out of My Head and Into the World" by Gretchen Rubin and "Autism & Education: the Way I See It: What Parents and Teachers Need to Know" by Dr. Temple Grandin.
The Lenna Lewis Slagle Children's Library has these new junior titles "The Flag Never Touched the Ground: America's Brave Black Regiment in Battle" by Kekla Magoon, "Chill of the Ice Dragon" by Tracey West and "The Battle for Cannibal Island" by Marianne Hering. A few of the newer easy books are "The Old Man Eating Alone" by Howard Pearlstein, "The Miracle of You" by Cleere Cherry Reaves, "As Night Falls" by Donna Jo Napoli, and "The Blue Umbrella" by Emily Ann Davidson.
"Happy Father's Day!" is the theme for Storyhour on Tuesday, June 13, 2023.  Storyhour is held from 10 to 11 a.m. every Tuesday for children age 3 through kindergarten throughout the year. Call 307-  334-3274 anytime to hear a recorded story! Dial-A-Story is sponsored by the Friends of the Library.
Check out all of the library online offerings by going to http://niobraracountylibrary.org. Your library card number (29092…) and PIN will give you access where needed.
Library hours are Monday, Tuesday, Thursday, Friday 10 a.m. to 6 p.m., and Wednesday 12 p.m. to 7 p.m.