Mark your calendar for Tuesday, September 19 at 6 p.m. to learn about Podcasting! The library has recently acquired professional RODE podcasting equipment that patrons may use. Jordan Belser from the Small Business Administration will be on hand to share all of the ins and outs about the equipment and how it can take your business to the next level! As always, library programs are free and open to the public.
Have you ordered your Krispy Kreme doughnuts? The library foundation is sponsoring this fundraiser with help from the Future Business Leaders of America (FBLA). A dozen glazed doughnuts are $10.00 and an assorted frosted dozen is $12.00. The doughnuts will be available to pick up on Thursday, September 28 at 7:30 a.m. at the library. Call the library at 307-334-3490 or contact any Foundation or FBLA member!
Monday, September 25 "The Hundred-Foot Journey" will be the featured film in the "An Unusual Journey" Dinner & Movie series at 6 p.m. The film is rated PG and 122 minutes.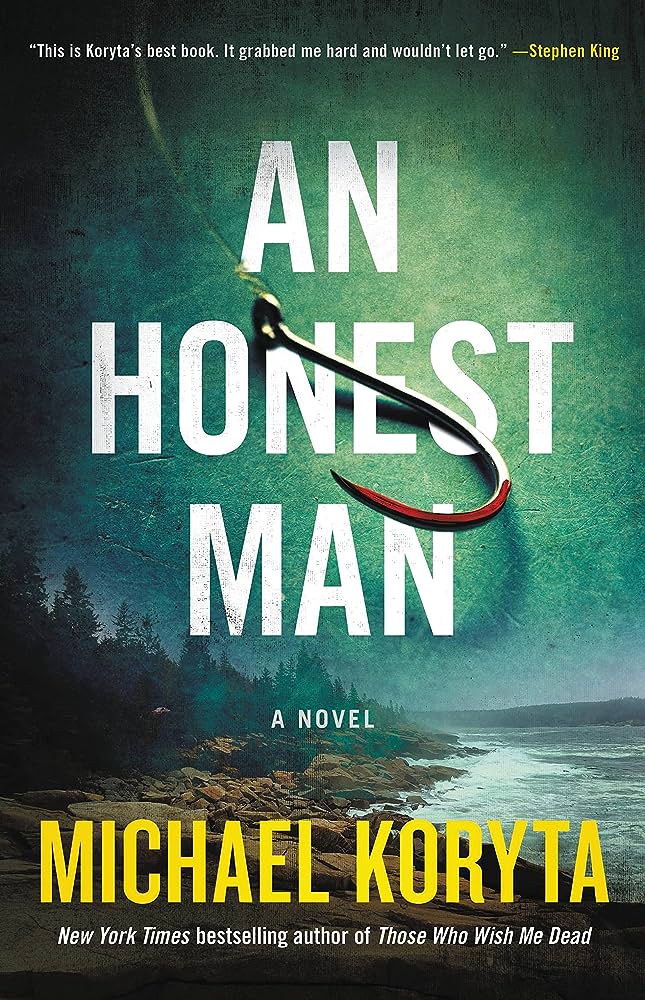 Michael Koryta's latest novel is "An Honest Man." After discovering seven men murdered aboard their yacht – including two senate rivals – Israel Pike is regarded as a prime suspect. A troubled man infamous for killing his own father a decade before on Salvation Point Island, Israel has few options, no friends and a life-threatening secret.
Other new fiction books are "No Strangers Here" by Carlene O'Connor, "King of Wrath" by Ana Huang, "Flags on the Bayou" by James Lee Burke, "Gryphon in Light" by Mercedes Lackey, "North of Nowhere" by Allison Brennan, "Rider of the Stars" by Robert J. Horton, "The Bone Hacker" by Kathy Reichs, "Dark Side of the River" by B.J. Daniels and "Halo Moon" by Jim Jones. A new young adult title is "The Severed Thread" by Leslie Vedder.
Among new non-fiction is "A Dog Encyclopedia" by Ann Baggaley.
 The Lenna Lewis Slagle Children's Library has these new junior titles "Menacing Manor" by Kiersten White, "Zeke the Weather Geek: There's a Lizard In My Blizzard" by Joan Axelrod-Contrada and "The Buzzer Beater" by Lane Walker. Among the newer easy books are "Jungle Cat" by Andrew Larsen, "Giant-Sized Butterflies On My First Day of School" by Justin Roberts, "Donut Feed the Squirrels" by Mika Song, "The Duck Never Blinks" by Alex Latimer, and "Your School is the Best" by Maggie Hutchings.
"Johnny Appleseed" is the theme for Storyhour on September 19, 2023. Storyhour is held from 10 to 11 a.m. every Tuesday throughout the year for children age 3 through kindergarten. Call Dial-A-Story anytime to hear a recorded story! The number is 307-334-3274 and this storyline is sponsored by the Friends of the Library.
Browse the library's online catalog by going to: http://niobraracountylibrary.org and clicking on WyldCat. You can see what is available locally as well as statewide and digitally. Also, check out the WyldCat app in your app stores! Your library card number and PIN will give you access to your library account, the gowyld.net resources and the digital libraries.  Call or stop by the library if you need assistance.
Library hours are Monday, Tuesday, Thursday, Friday 10 a.m. to 6 p.m., and Wednesday 12 p.m. to 7 p.m.