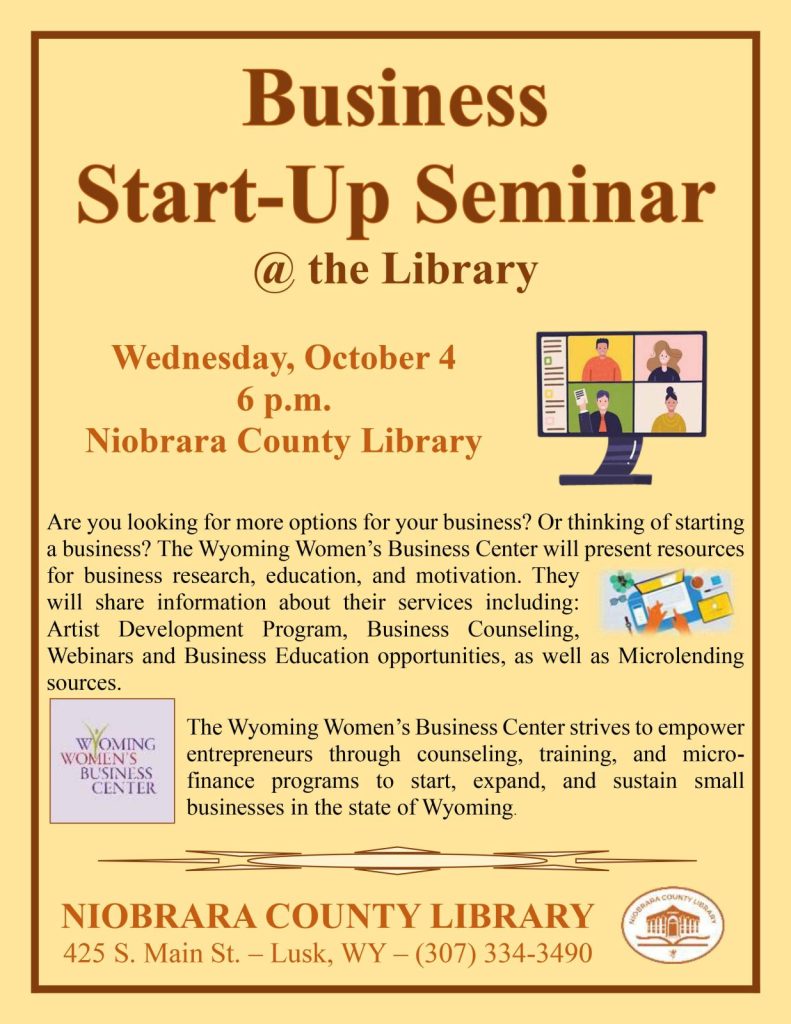 Are you looking for more options for your business? Or thinking of starting a business? The Wyoming Women's Business Center will present resources for business research, education, and motivation on Wednesday, October 4 at 6 p.m. at the library. They will share information about their services including: Artist Development Program, Business Counseling, Webinars and Business Education opportunities, as well as Microlending sources.  The Wyoming Women's Business Center strives to empower entrepreneurs through counseling, training, and micro-finance programs to start, expand, and sustain small businesses in the state of Wyoming. Plan to attend!
Your Krispy Kreme doughnuts will be available to pick up on Thursday, September 28 after 7:30 a.m. at the library!
Author Shirley Muñoz Newson will discuss her book, "The Little Dark One: a True Story of Switched at Birth" on Wednesday, October 11 at 6 p.m. The book is featured in the October book discussion and will be discussed on Monday, October 2.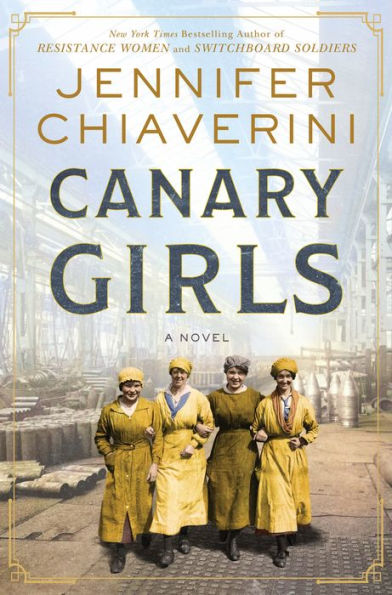 Jennifer Chiaverini's latest novel is entitled "Canary Girls." When men left Britian's arsenal factories to enlist in World War I, thousands of women answered their nation's call to replace them. Known as "munitionettes" these women worked grueling shifts, handling explosives with little protective gear. One of the common health symptoms was the skin turning a lurid yellow hue earning them the nickname of "Canary Girls." This book is also available on CD.
Other new fiction books "Dead and Gone" by Joanna Schaffhausen, "The Invisible Hour" by Alice Hoffman, "Small Town Sins" by Ken Jaworowski, "Cursed at Dawn" by Heather Graham, "The Tenderfoot" by Robert Vaughan, "The Woman Who Beat the Odds" by C.K. Crigger, "Talulah's Back in Town" by Brenda Novak and "Forever in Honeymoon Harbor" by JoAnn Ross. A new young adult book is "You'd Be Home Now" by Kathleen Glasgow.
"Book of Queens: the True Story of the Middle Eastern Horsewomen Who Fought the War on Terror" by Pardis Mahdavi is among new non-fiction along with "Windows 11 Tips, Tricks, & Shortcuts" by Nick Vandome.
The Lenna Lewis Slagle Children's Library has these new chapter books "Smoky Mountain Survival" by C. R. Fulton, "Fallen at Fredericksburg" by Steve Watkins and "Selah's Sweet Dream" by Susan Count. A few of the newer picture books are "I Am Helpful" by Suzy Capozzi, "Good Night with the Very Hungry Caterpillar" illustrated by Eric Carle, "Don't Trust the Cat" by Kristen Tracy and "Flora and the Penguin" by Molly Idle.
"Caterpillar Race" is the theme for Storyhour on October 3, 2023. Storyhour is held from 10 to 11 a.m. every Tuesday throughout the year for children age 3 through kindergarten. Call (307) 334-3274 anytime to hear a recorded story. Dial-A-Story is sponsored by the Friends of the Library.
Browse the library's online catalog by going to: http://niobraracountylibrary.org and then click on WyldCat. Your library card number and PIN will give you access to your account, allow you to place holds on items and initiate interlibrary loans and give you access to the digital libraries as well as the resources available through GoWyld! Stop by the library for more information on using these resources!
Library hours are Monday, Tuesday, Thursday, Friday 10 a.m. to 6 p.m., and Wednesday 12 p.m. to 7 p.m.