The Friends of the Library will hold RIF (Reading is FUN) on Wednesday, October 25 at 6:30 p.m. at the library. "The Little Old Lady Who Was Not Afraid of Anything" by Linda Williams will be presented as a puppet show by FBLA members. Children in attendance will be able to make a craft and select a book for their own to keep! Snacks will also be provided! Fun for all ages!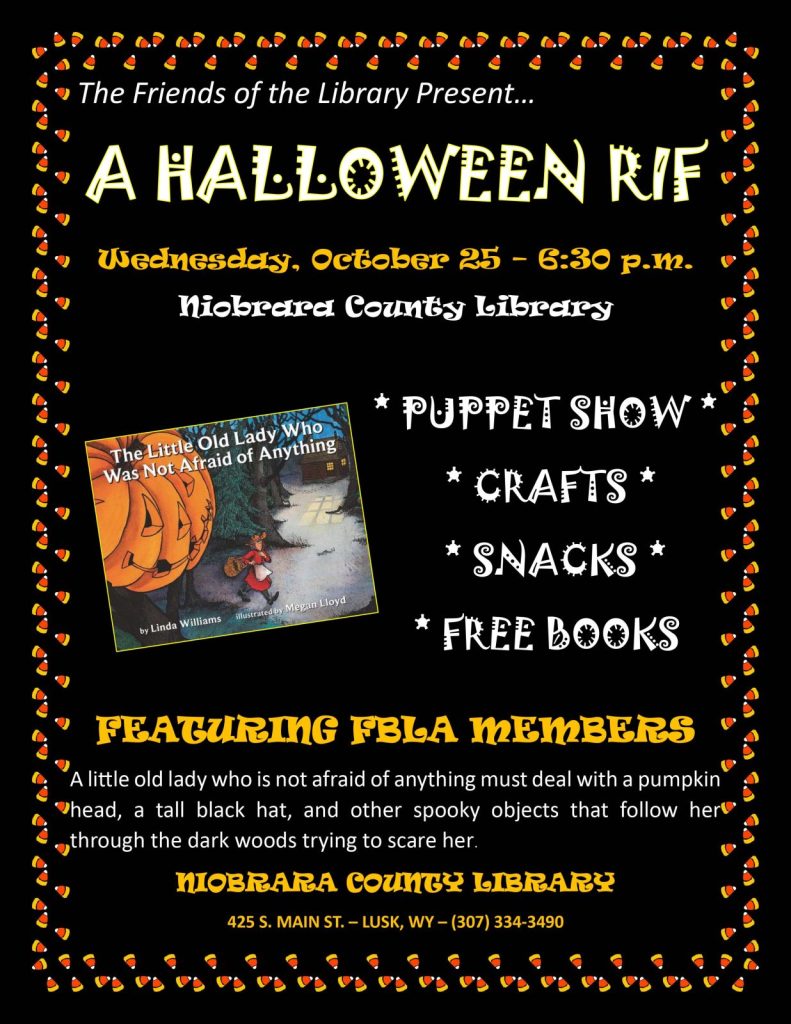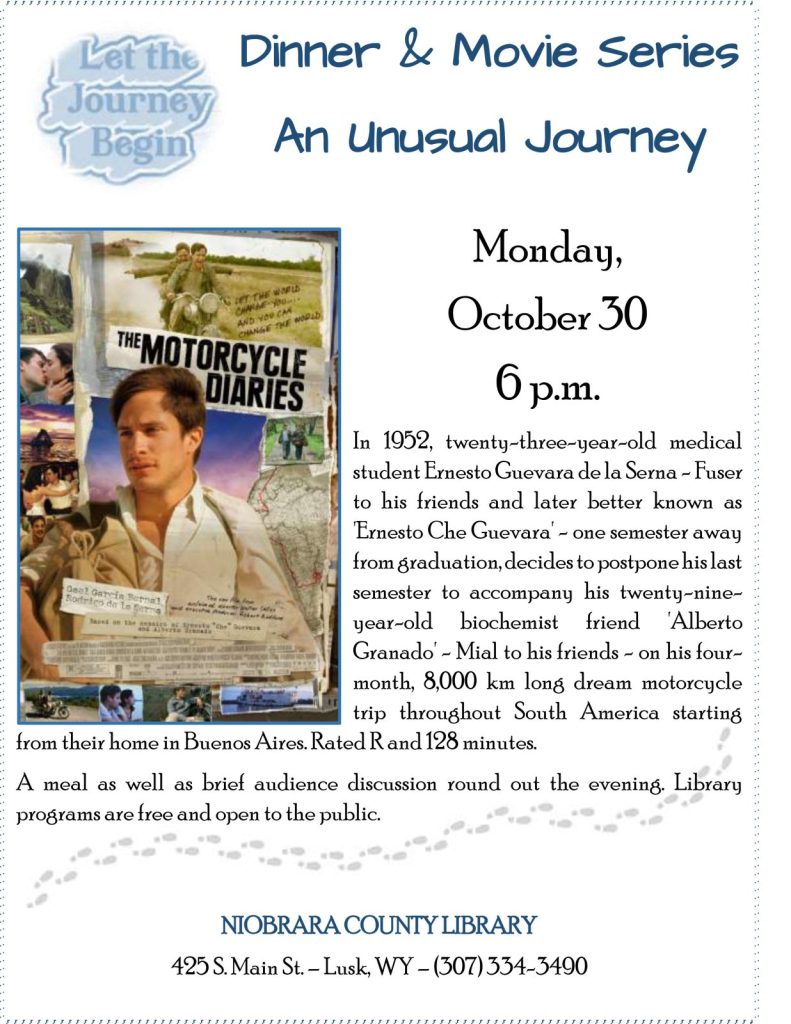 Monday, October 30 the next installment in the "An Unusual Journey" Dinner & Movie series, "The Motorcycle Diaries" will be shown at 6 p.m. In 1952, twenty-three-year-old medical student Ernesto Guevara de la Serna – later better known as 'Ernesto Che Guevara' – decides to postpone his last semester to accompany his biochemist friend on his four-month motorcycle trip throughout South America. A meal will be available and library programs are free and open to the public.
Are you an audiobook fan? The library has Books on CD that check out for two weeks and patrons also have access to thousands of digital audiobooks through Libby, powered by Overdrive, and Hoopla. Your library card and PIN gives you access to the newest titles as well as backlist books. Stop by the library for more information!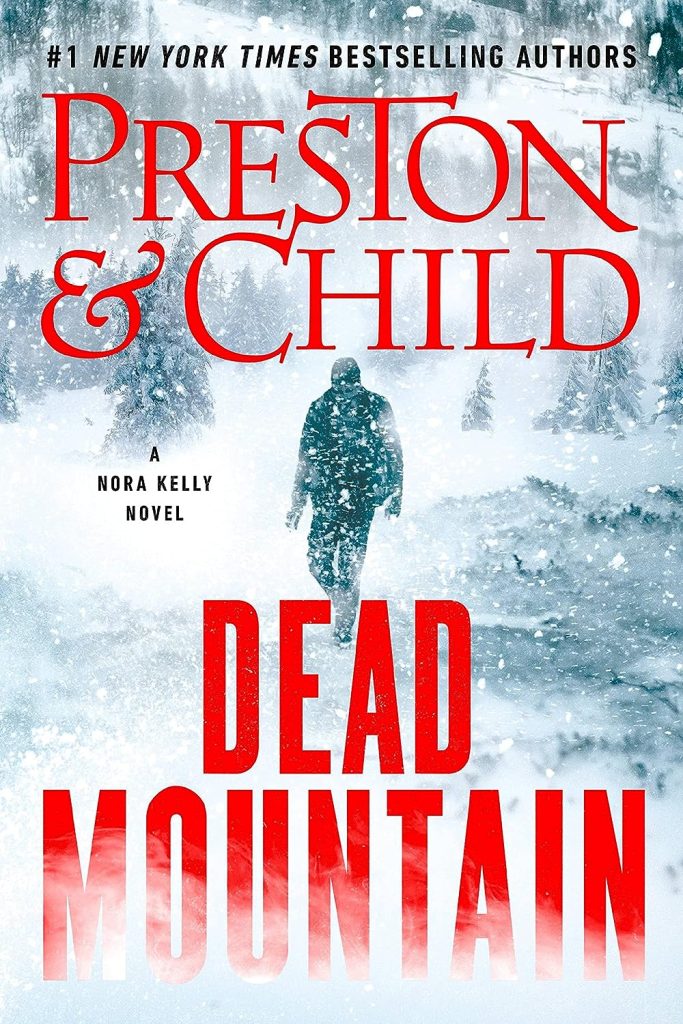 Preston Douglas's latest novel is entitled "Dead Mountain." In 2008 nine mountaineers failed to return from a winter backpacking trip in the New Mexico mountains. Their campsite showed they had slashed their way out of their tent and fled barefoot into a blizzard. Only six bodies were ever found. The case was given the code name "Dead Mountain" by the FBI but was never solved. Two more bodies have now been discovered in a cave and the FBI has taken up the search again – only someone or some thing does not want the ninth body found. "Dead Mountain" is also available in Libby!
Other new fiction books are "The Fires of Hell" by William W. Johnstone, "Girl's Luck Runs Out" by Georgia Wagner, "The Keeper of Hidden Books" by Madeline Martin, "The Bootheel" by Kevin Wolf, "The Coworker" by Freida McFadden, "Cross Talk" by Patricia McLinn, "Holly" by Stephen King, "Odd Child Out" by Gilly Macmillan and "Ricochet" by Taylor Moore. "Moxie" by Jennifer Mathieu is a new young adult title.
New non-fiction books include Granger Smith's "Like a River: Finding the Faith and Strength to Move Forward After Loss and Heartache," "Higher Love: Climbing and Skiing the Seven Summits" by Kit DesLauries and "I Am a Killer: What Makes a Murderer" by Danny Tipping.
The Lennea Lewis Slagle Children's Library has these new junior titles "Grand Canyon Rescue" by C.R. Fulton, "Lily Makes a Way" by Susan Count and "The Hideout Kids Series" by Mike Gleason. Among the newer picture books is a series of Brave Books "Saga Two – Iron Chaos," along with "Llama Destroys the World" by Jonathan Stutzman, "Aaron Slater, Illustrator" by Andrea Beaty and "What is Given From the Heart" by Pat McKissack.
"Boo!" is the theme for Storyhour on October 24, 2023. Storyhour is held from 10 to 11 a.m. on Tuesdays throughout the year for children age 3 through kindergarten. Call 307-334-3274 anytime to hear a recorded story. Dial-A-Story is sponsored by the Friends of the Library.
Did you know that you can browse WyldCat and what is available in the building, throughout the state and through Libby & Hoopla with one search? Go to http://niobraracountylibrary.org and click on WyldCat or download the app by looking for Wyoming Libraries or WyldCat in your app store. Your library card and PIN give you access to view your account, place holds on items and renew some items.
Library hours are Monday, Tuesday, Thursday, Friday 10 a.m. to 6 p.m., and Wednesday 12 p.m. to 7 p.m.