"Afterschool Holiday Crafting" for all ages begins on Thursday, November 2 and continues on Thursdays until December 14. Registration is required, call 307-334-3490. The fun is held from 3:35 p.m. to 4:45 p.m.
Tuesdays, November 7 through December 12 "Board Games" will be featured beginning at 3:35 and ending at 4:45 p.m. The library has a variety of games for all ages – fun for everyone!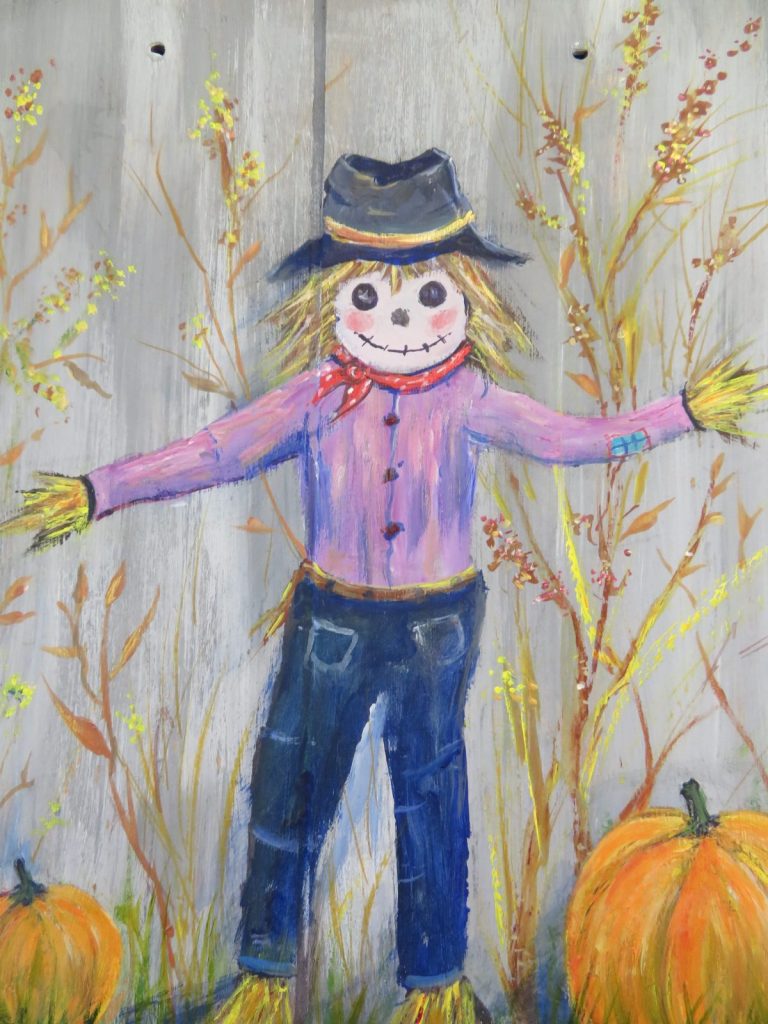 Call the library at 307-334-3490 to register for the November 15 "Paint @ the Library" with Barb Orr. The event is held from 4:30-6:30 p.m. and a fall Scarecrow is featured. Space is limited; call today!
The library will be closed on Friday, November 10 in observance of Veterans Day. Regular hours resume on Monday, November 13 at 10 a.m.
Need a legal form? Gale Legal Forms are professional and Wyoming specific, you can download blank forms to fill out or use the convenient web forms! Visit https://niobraracountylibrary.org and scroll down to Legal Forms. Your library card number and PIN will give you access!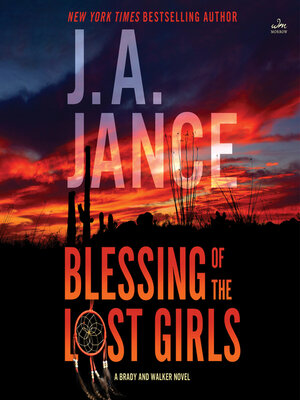 J. A. Jance's latest novel is entitled "Blessing of the Lost Girls." A cold case has been assigned to Dan Pardee, a field officer with the newly formed Missing and Murdered Indigenous People's Task Force – Rosa Rios, a young woman of Apache descent and one-time rodeo star vanished three years ago. With Sheriff Joanna Brady's help, Dan is determined to bring long-awaited justice to Rosa's family. It soon becomes clear that Rosa was just one victim of a serial killer – and they need to catch this elusive predator. "Blessing of the Lost Girls" is also available digitally in Libby.
Other new fiction books are "Chasing Justice" by Kathleen Donnelly, "The Coldest Trail" by Wayne D. Dundee, "The Children on the Hill" by Jennifer McMahon, "Wagon Wheel Gap" by Allan Vaughan Elston, "Things We Left Behind" by Lucy Score, "12 Months to Live" by James Patterson, "The Heirloom" by Beverly Lewis and "No Reserve" by Felix Francis. A new book for the young adults is "The Brothers Hawthorne" by Jennifer Lynn Barnes.
New non-fiction books are "Fearfully and Wonderfully Made: the Astonishing New Science New Science of the Senses" by Maureen Seaberg, "Raising a Kid Who Can: Simple Strategies to Build a Lifetime of Adaptability and Emotional Strength" by Catherine McCarthy and "The Simple Heart Cure Diet and Meal Plan: 28 Days of Healthy Meals and Over 100 Delicious and Easy Recipes" by Chauncey Crandall M.D.
The Lennea Lewis Slagle Children's Library has these new junior titles "The Showdown" by Jessica Burkhart, "The Assassination of Brangwain Spurge" by M. T. Anderson and "The Wright Cousin Adventure series" by Gregory O. Smith. Among the new easy books are "Witch Hazel" by Molly Idle, "Pipsqueaks, Slowpokes, and Stinkers: Celebrating Animal Underdogs" by Melissa Stewart, "Bears are Best" by Joan Holub, "BrindleFox" by John Sandford and "Betty the Yeti and Her Dancing Feet" by Mandy R. Marx.
"Veterans Day!" is the theme for Storyhour on November 7, 2023. Storyhour is held from 10 to 11 a.m. every Tuesday for children age 3 through kindergarten. Call Dial-A-Story anytime by dialing 307-334-3274. The Friends of the Library sponsor this 24/7 storyline!
Check out local history by going to https://niobraracountylibrary.org and clicking on Historicals. You'll find articles from several resources including "The Lusk Herald," "Niobrarans and Neighbors" and the Niobrara Historical Society.
Library hours are Monday, Tuesday, Thursday, Friday 10 a.m. to 6 p.m., and Wednesday 12 p.m. to 7 p.m.