William "Bill" A. Hammell
(01/22/1934 - 07/17/2023)
Courtesy of The Lusk Herald, 07/26/2023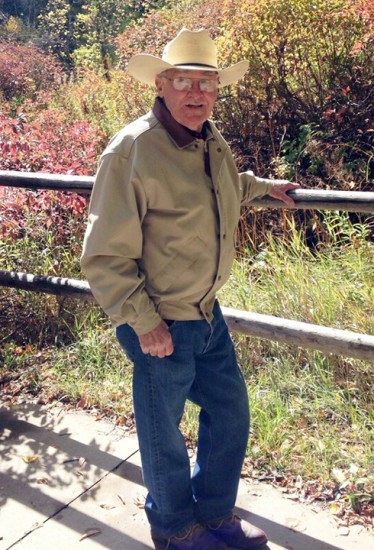 William "Bill" A. Hammell was born on Jan. 22, 1934, to Thomas and Geneve (Black) Hammell in Bright, Wyoming. He was one of four boys growing up. His brothers were James Hammell, Richard Hammell and Benjamin Hammell.
On July 17, 2023, Bill went to be with the Lord as he died with his loving family by his side.
As he grew up, he loved rodeoing with his brother, Ben. William received his high school diploma and then went off to the service in September of 1955. He served in the United States Army for two years, stationed in Hawaii.
While home on leave from Hawaii, William met his beautiful wife, Marlys Lundblad. The two were married on July 26. 1959, in Edgemont, South Dakota.
After serving, William and Marlys lived on several ranches. In 1960, they welcomed their daughter, Connie Chadwell and later welcomed their son, Thomas A. Hammell, in 1961 when they settled in Casper, Wyoming. They lived in Casper for many years as Bill worked as a contract welder.
In 1996, Bill finally fulfilled his dream by moving his family to the family ranch that he grew up on and loved. He was a man of many versatilities. He loved being on his ranch with his animals in tow and lived his life to the fullest. There, he spent the rest of his days with his wife by his side. He had grown up on the ranch and was glad to be able to spend the rest of his days there. He liked to say he would be there 'til the end, and would go off feet first.
He is survived by his loving wife of 64 years, Marlys; one daughter, Connie Chadwell; grandchildren Bryan (Autumn) Hammell, Chas Chadwell, Toni (Alex) Vasquez, Josh (Kristi) Hammell, Alicia (Cory) Pritchard and Jon Hammell; one brother, James "Jim" Hammell; and many great-grandchildren, nieces and nephews who loved him dearly.
He is preceded in death by his son, Thomas A. Hammell; brothers, Richard Hammell and Benjamin Hammell; his parents; and many other family and friends.
He was a simple man who loved to live a simple life. His smile will be missed by everyone who knew him.
Condolences may be sent to the family in care of Meridian Mortuary, 111 S. Railway Ave., Newcastle, WY, 82701 or expressions of sympathy may also be made online at meridianmortuary.com.
Images & Attachments
Related/Linked Records
| Record Type | Name | |
| --- | --- | --- |
| Obituary | Hammell, Geneve (10/24/1911 - 09/24/2001) | View Record |