Russell Brooks Thorp
(07/23/1877 - 10/26/1968)
Courtesy of The Lusk Herald, 10/31/1968
ERA ENDS AS RUSSELL THORP, 91 DIES; FUNERAL IN LUSK THURSDAY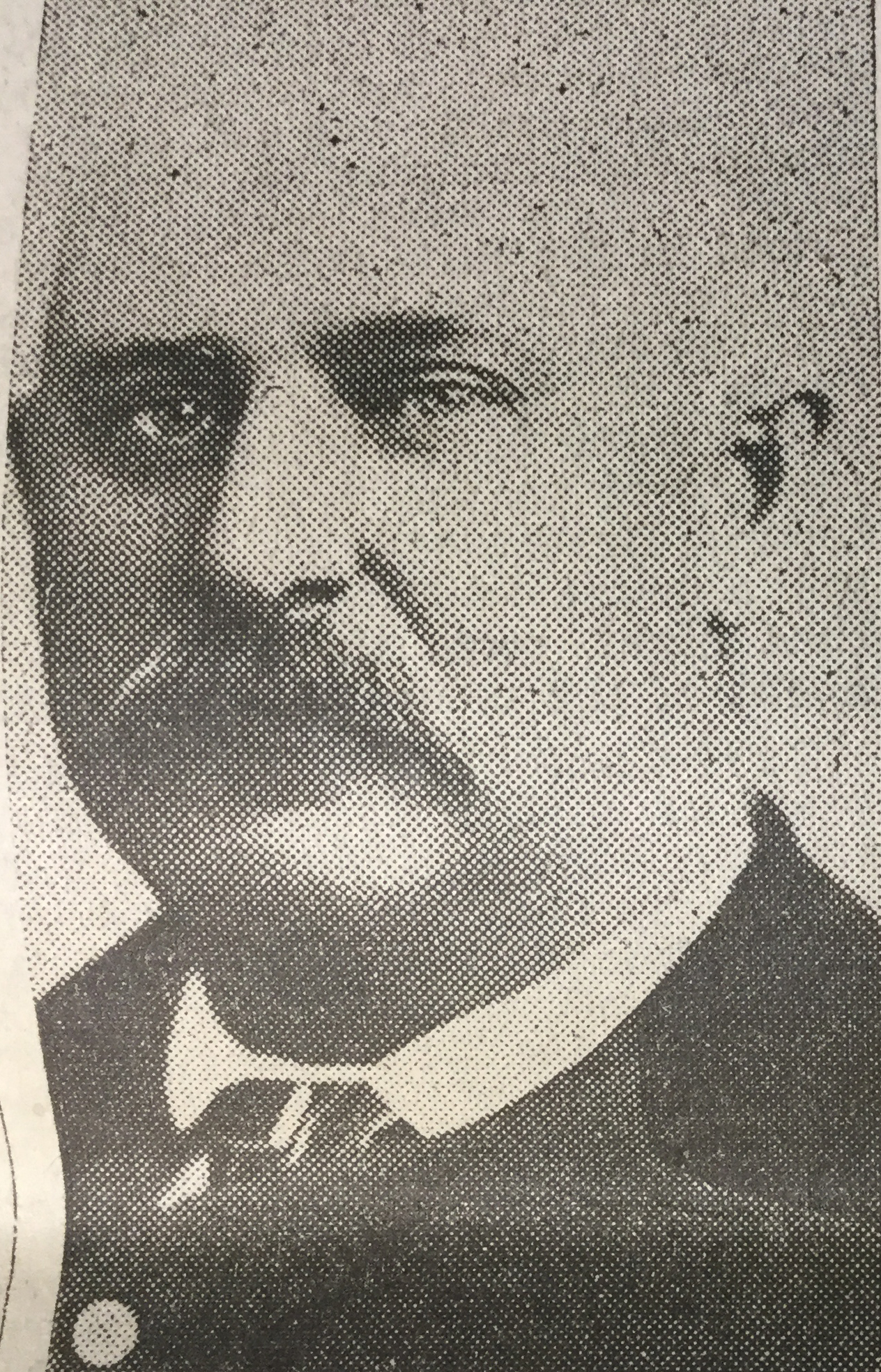 Russell Thorp, 91, one of the early developers of the West, died in Mountain View Tower, home for the aged at Cheyenne, Saturday night after a long illness. Funeral services were held from the Peet Chapel in Lusk Sunday, and burial was in the Lusk Cemetery.
Mr. Thorp's death brought the end of an era, for he was the last of the men who had anything to do with the Cheyenne and Black Hills Stage and Express Line, and as he grew up at the home station at Rawhide Buttes he never wanted to be anything else but a stage driver. He never realized that dream for the rails put the famous line out of business before he reached manhood.
HISTORY A HOBBY
In the past few decades, history of the old West was his hobby, and among the many relics he left was a stage coach in the Lusk Museum which he donated to the Lusk Lions Club.
Perhaps the most pleasant day in his later life was a warm spring day in May 1964 when he unveiled the monument dedicated to Mother "Featherlegs" Sheppard. He was then the only living man to ever have seen her, but she was dead at the time. He and a school mate dug up the grave, took a quick look and put her back as fast as they could.
It was Mr. Thorp's wish that he be buried in Lusk, for he always considered Lusk his home. He made arrangements long before his death.
At the funeral Tuesday one floral piece particularly stood out - it was his brand, the damfino. The brand, a sort of reverse elongated S with two lines through the center, had been drawn in the dust at his ranch east of Lusk, and he asked a cowboy what he called that. The hand replied, "Damn if I know, " and that was it.
A CATTLEMAN
He was identified with the cattle business most of his life. He first joined the Wyoming Stock Growers Association in 1902 and became a member of the executive committee in 1927. He was field secretary for the Association in 1930 and 1931, became its secretary and chief brand inspector.
He resigned from the Association in June 1949 and became field representative for the American National Cattlemen's Association in 1950.
He aided in the organization of Harmony Masonic Lodge at Lusk and was presented a fifty year pin in 1957.
During the most famous blizzard of this century in 1949, Mr. Thorp was appointed executive chairman of the Wyoming Emergency Relief Board. He and the board were given credit for saving thousands of head of livestock and perhaps some human lives.
He was a charter member of the Wyoming State Historical Society and was a member of the Historical Landmarks Commission, the Wyoming Agriculture Council, University of Nebraska Alumni Association, Wyoming Pioneer Association, Cheyenne Lions Club. He attended the Episcopal Church.
The Rev. Dean Addington of St. George's Episcopal Church of Lusk officiated at the services Tuesday. A quartet of Mrs. Robert Bramlet, Mrs. Walter Fernau, Lee Johnsonbaugh and Harry Lyon sang "Abide With Me" and "In the Garden" accompanied by Mrs. J.P. Watson, organist.
Masonic services were held at the graveside.
Active casketbearers were Harold Gautschi, Roy Chamberlain, Menno Kaan, Robert Darrow, Richard Barnett, William Miller. Honorary bearers were Glen Willson, William "Scotty" Jack, John Wesley Wolfe, George Mill, Ed Cook, William Millikin, Dean Prosser, Bryan Patrick, Earl W. Carpenter, W. W. McVicker, Thomas O. Miller.
His only close surviving relative is one son, Russell Dietz Thorp of Palo Alto, Calif. Inasmuch as he was crippled in an accident several years ago he was not able to attend.
Images & Attachments
Related/Linked Records
| Record Type | Name | |
| --- | --- | --- |
| Obituary | Thorp, Russell (08/07/1927 - 10/27/1977) | View Record |